Regular price
Sale price
$39.99 USD
Unit price
per
Sale
Sold out
Number of Players: 2+
Age Group: 8+ (Supervision of Adult - MATCHES INCLUDED IN BOX)
Time to Play: Varies
Never has magic been so attainable. As its spokesman, Daddio Sugar says, "1st impressions are overrated - leave a lasting one!"
Includes 25 tricks right out of the box with a DVD instructional video
36 more tricks using the props from the box on our YouTube channel for a total of 61 mind-boggling tricks!
"Hmmm, a BIG beautiful box of mind-boggling magic tricks and hilarious anecdotes... I think I'll pass." - Nobody Ever
The Big Box of Magic-this may just save your life

!

If you don't know CPR, at least you'll know some magic. If you can't save someone else's life, you can save your own. The Big Box of Magic - this may just save your life! The Big Box includes 25 tricks including an instructional DVD and all the stuff like cards, cups, handkerchiefs, cups and more to perform them!
Share
View full details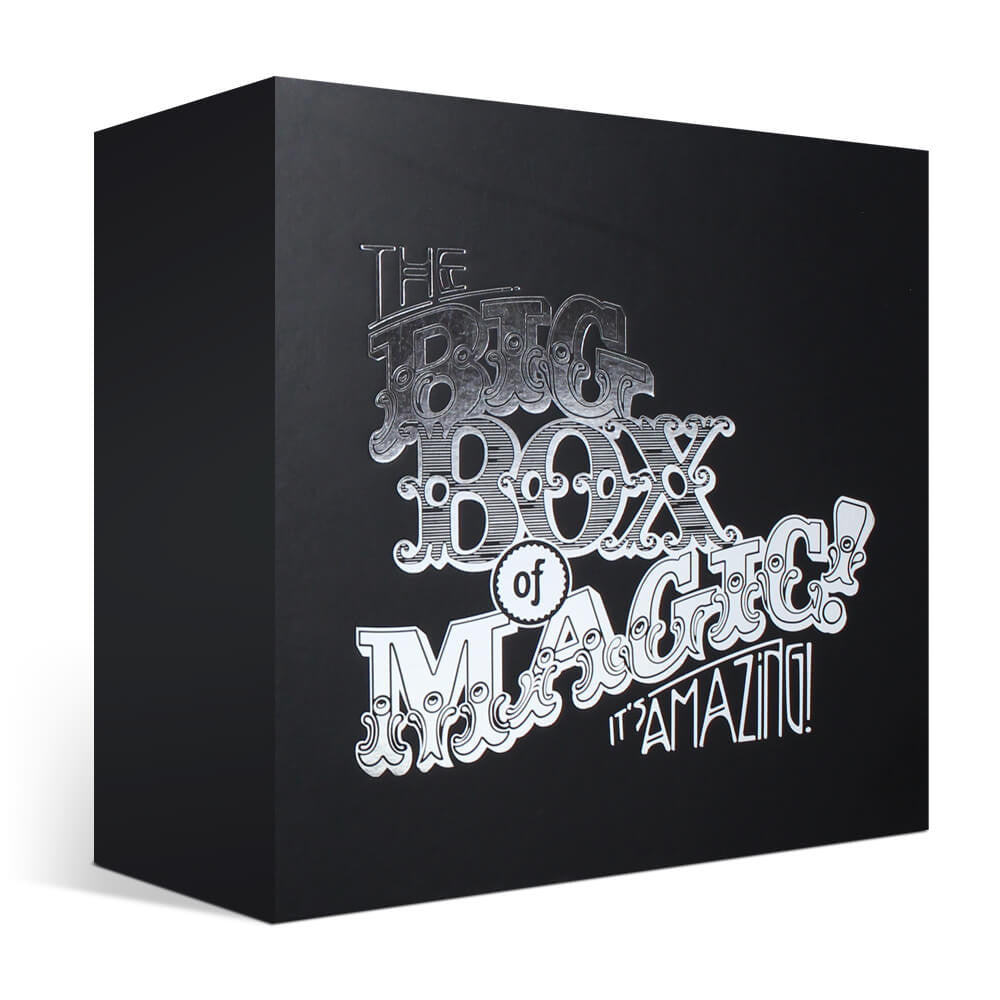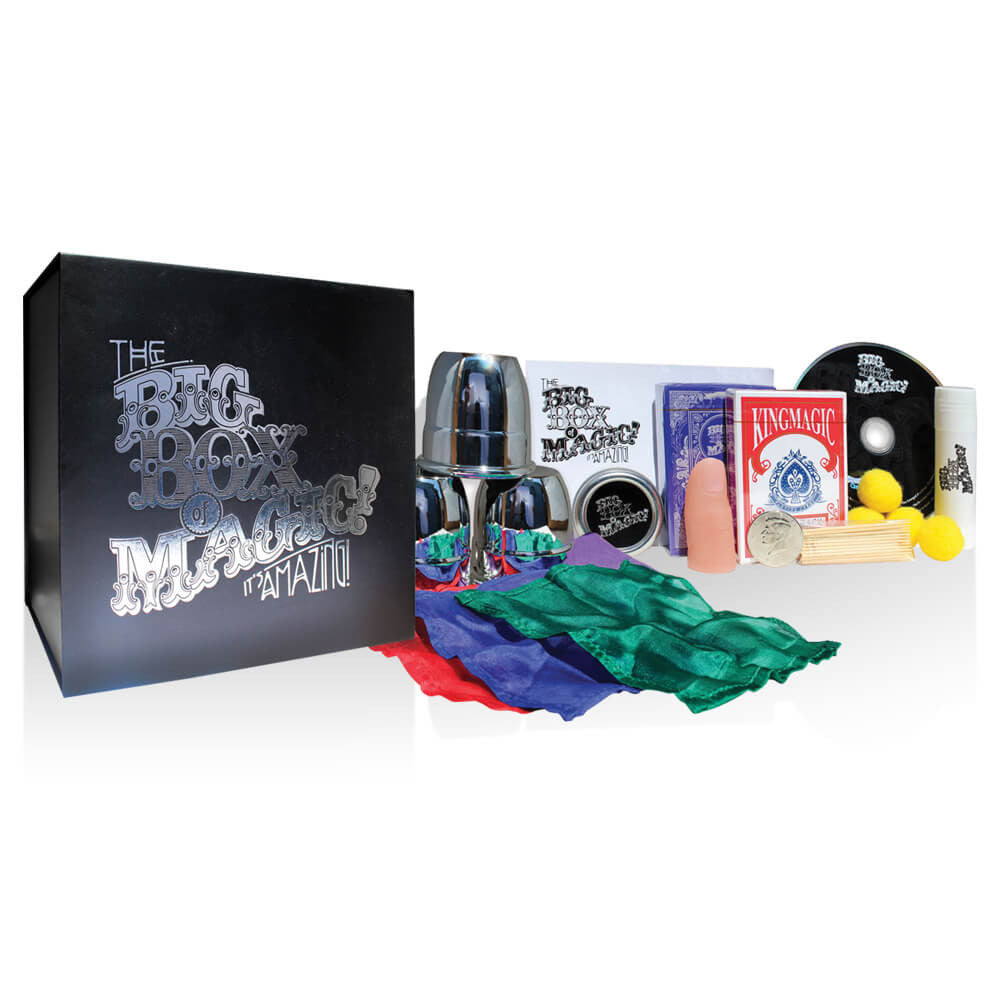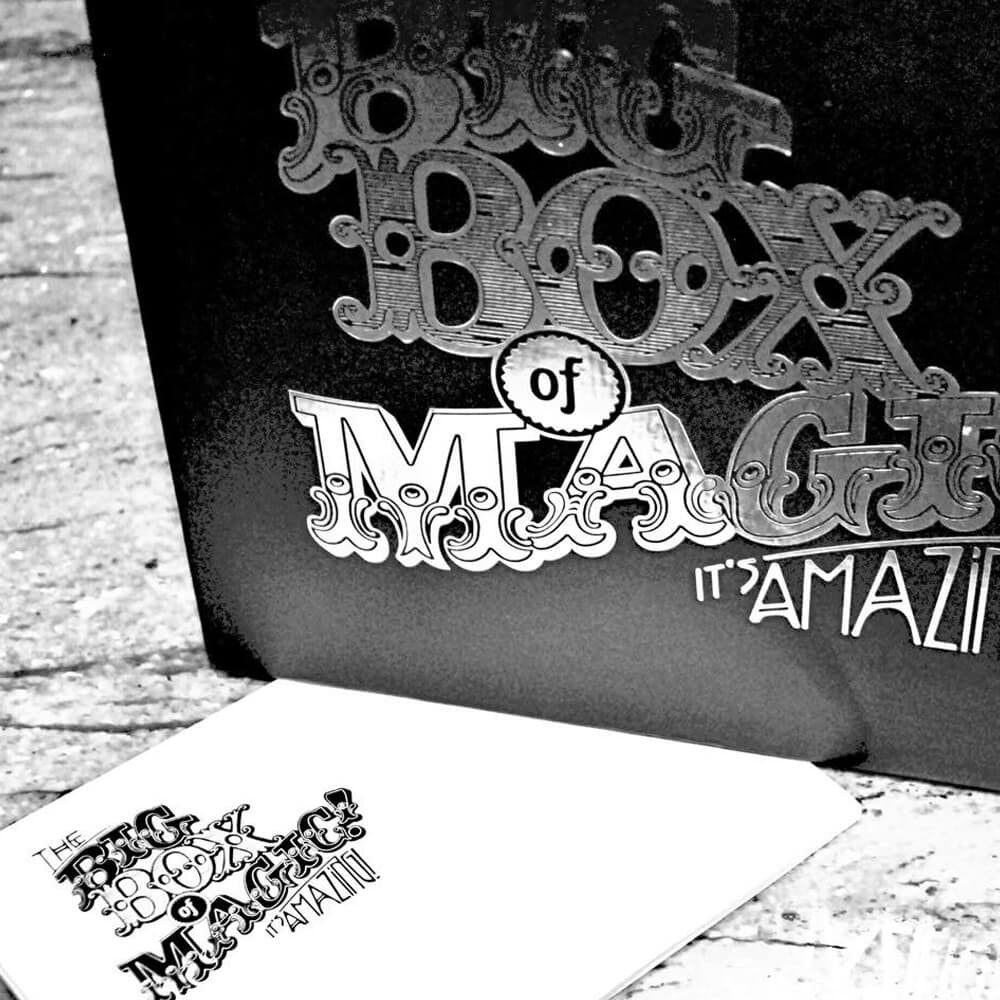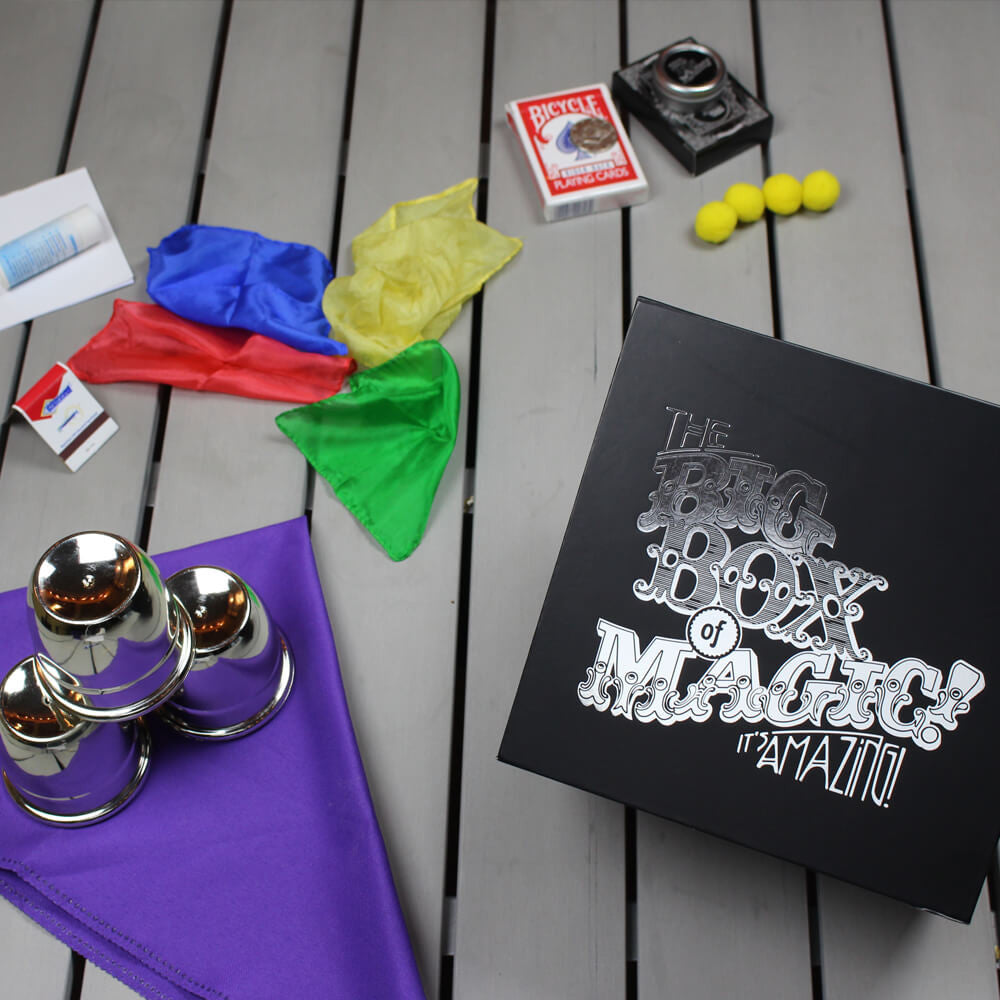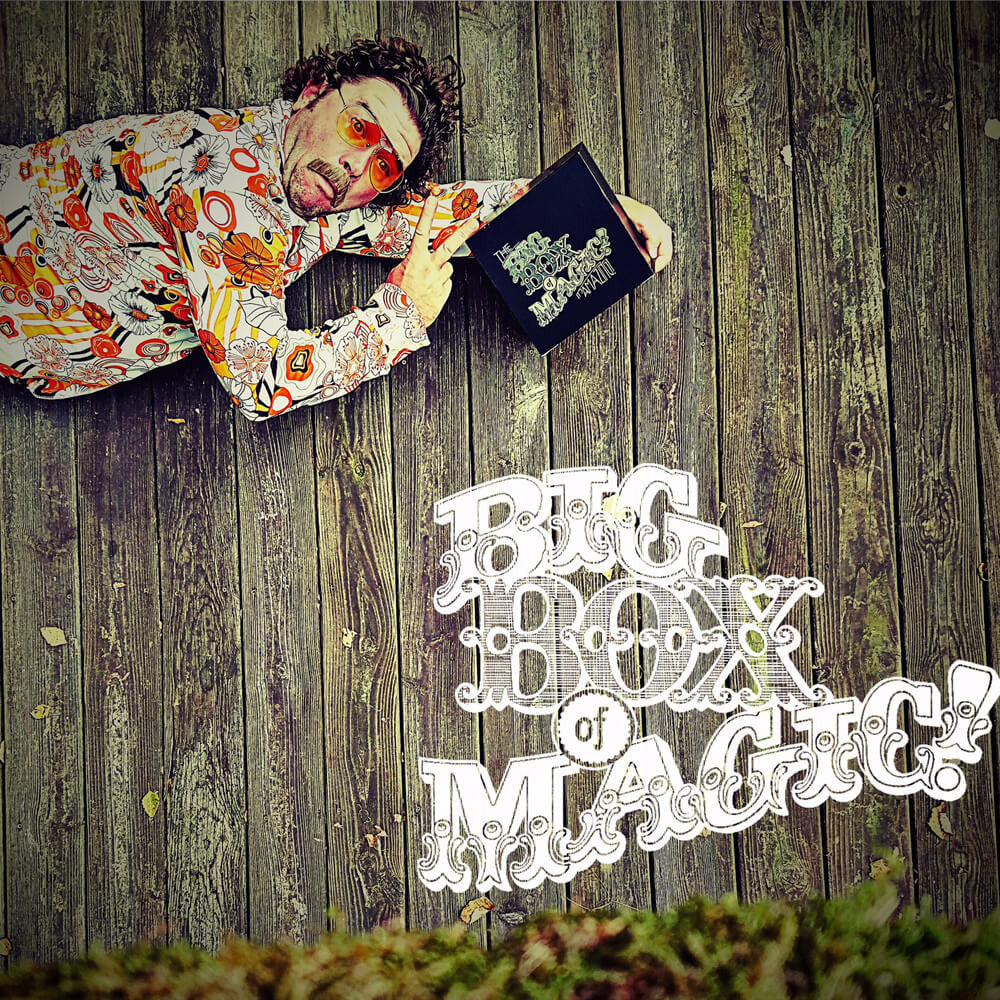 My kids LOVE the Big Box of Magic
I have two sons (age 4 and 8). They could not wait to open the Big Box of Magic and had been excited about it ever since seeing a promotional video on YouTube. The items in the box are great and easy to use. What surprised me was just how many tricks you can learn with just this one box. I expected to be able to do five or ten tricks but you can perform many more. And the instructional video is great, especially for kids, because you get to see exactly what you need to do to perform the trick correctly. My 8 year old was performing magic tricks for his mom literally ten minutes after opening the box. I recommend this highly, and it would also make a great gift. It is, indeed, amazing.
Haaaaaa!
I got this on Kickstarter because the video had me laughing.
The BigBoxOfMagic is NO JOKE though! My husband had our 4 kids and 2 neighbors at home while we had ladies night out.
All we are hearing about is the "MAGIC SHOW" Mark put on.
Next up...YouTube videos of our new MagicMan.
A well thought out surprise gift.
5 STAR
Fun, simple & amazing
I was surprised just how easy it was to start learning magic. I don't like reading manuals, so the instructional video really fit for a guy like me. While it was really fun learning how to do the tricks, I was shocked how well they worked!
Great fun
The saying is 100% true. I got the big box in the morning and by lunch I was performing tricks that amazed my kids. This product is made of the highest quality parts and a real great value.