Regular price
Sale price
$15.00 USD
Unit price
per
Sale
Sold out
Number of Players: 3-8
Age Group: 21+
Time to Play: Varies
Take Suddenly Drunk to a nasty new level with the Gross Expansion!
Expansions add a whole new set of cards you can use in conjunction with your base Suddenly Drunk deck. This Expansion introduces a whole new set of rules and games that will introduce some classic Kings Cup rules! Be careful not to play this without the base set or you will probably wont be able to finish the game out of pure shame.
Contains 8 special blank cards so you can include your own rules and minigames!
Share
View full details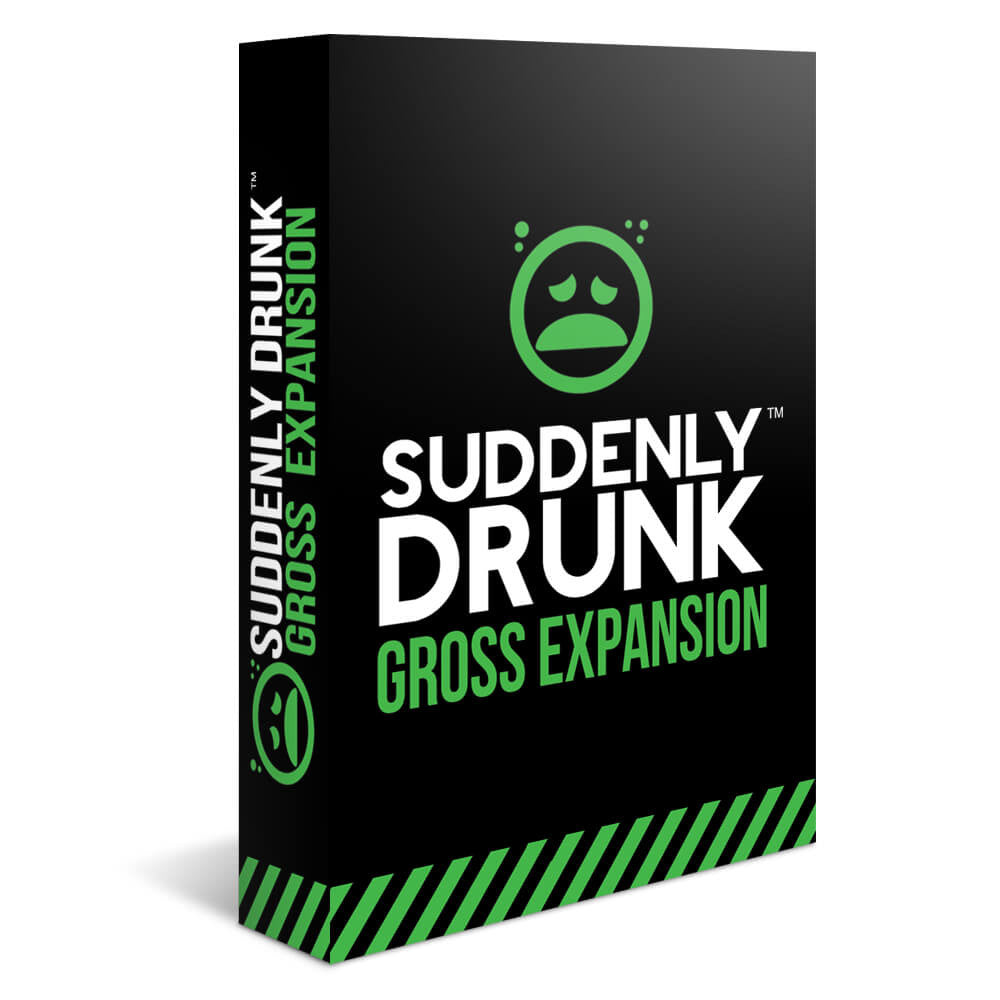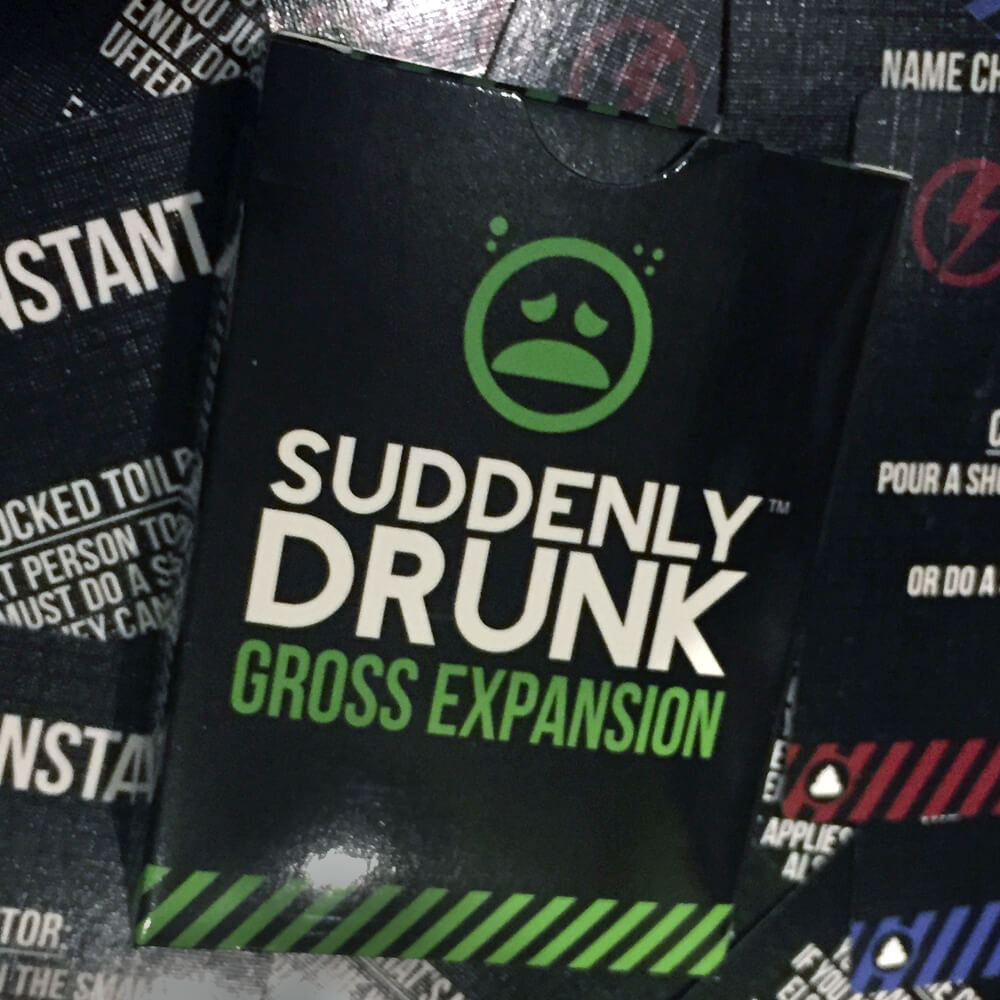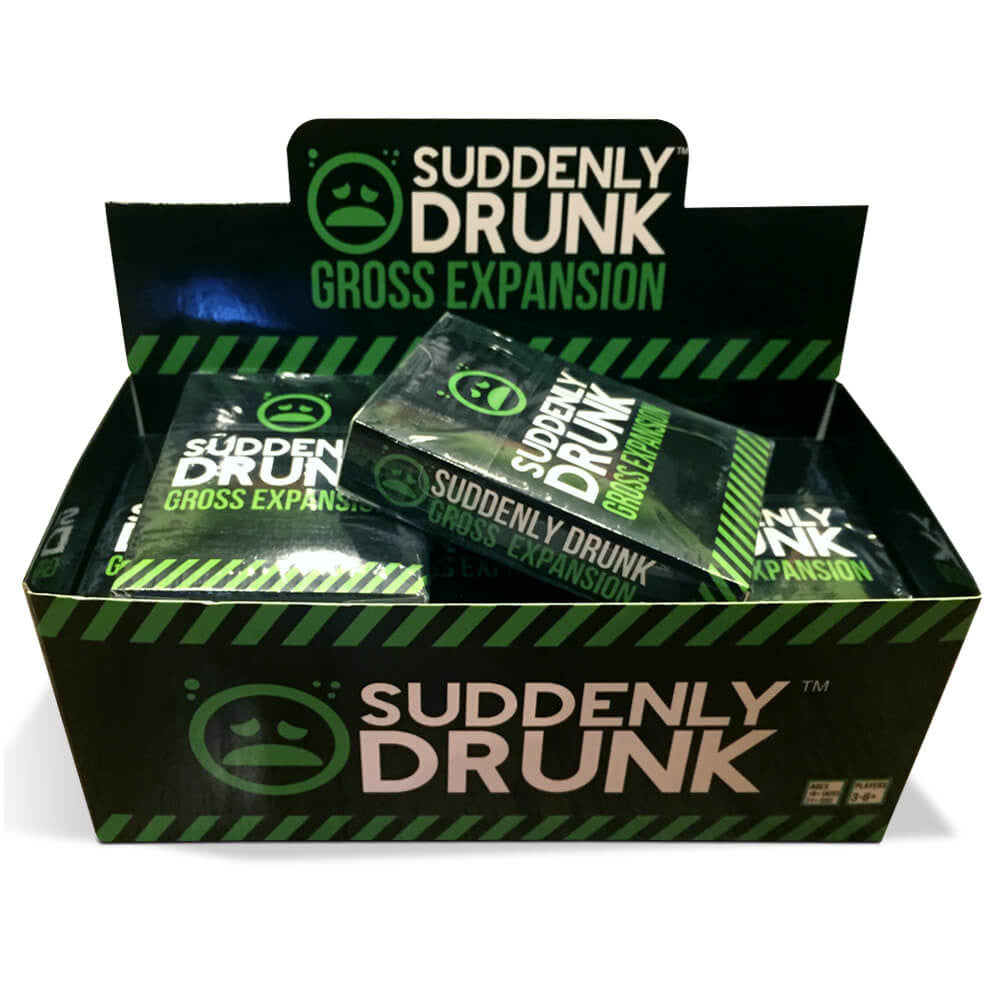 Without a doubt one of the best drinking games ever made
We used the cards with beer pong and had the greatest time! The cards are turn based so you draw one before your turn and do whatever it says. Hilarious and a great time!
Running Out Of Alcohol Was My Only Problem!
Not only do I no longer have to engage in awkward conversations at parties because I simply pull this baby out instead of socializing with near-strangers, but I also have the perfect birthday/Xmas/housewarming/Easter/Kwanzaa/St Pattys Day present for my extensive group of alcoholic friends.
Cards make it much simpler for people to keep up with the rules and what they're supposed to do - none of that silly Kings Cup everyone-has-a-different-version bull!
Guaranteed to make your belly hurt from laughing, and your liver hurt from excessive alcohol!
However, please note - if you know the sexy expansion is going to be brought out, do not a) have a minor joining in, or b) go commando. True story, this actually happened to a friend of mine...
BREATHES NEW LIFE INTO NEW & CLASSIC GAMES :)
I can't speak highly enough of this game series. Suddenly Drunk is intelligently and intuitively designed to accompany any turn based board or card game. It's most commonly paired with other cards games such as Cards Against Humanity, Uno or Exploding Kittens, but i've also seen it paired with games like settlers of catan, jenga, pictionary, and even chess.
What I like most about this game series is that it makes the companion game more social and interactive without affecting its enjoyability. This has rejuvenated my interest in games such as Cards Against Humanity which become a bit tiring and predictable when repeatedly played with close groups of friends.
Honestly, if you have friends and like to play board or card games, Suddenly Drunk is an essential tool for your arsenal.
Best as a side or main course!
Suddenly Drunk was designed to make any game a drinking game. Most notably a game like Cards Against Humanity. While this is true, it also works well as its own game!
I have tried playing it with a few games, but I recommend playing it with games that don't take a lot of thinking, but are also not long games either. It will basically double the time it takes to play the game, so long games people will lose interest/patience very fast.
I also recommend taking the mini-game cards out of the deck if you're playing it alongside a game, but this also depends on the type of game you're playing as well!
The games I've found that works the best with this has been Cards Against Humanity and UNO, there's a few party games that I can think of that might be good to play with too, but yet to actually try it.
But it works really well as its own game too, keeping all the mini-games, makes for a really fun and silly games night!
Add the Hardcore or Sexy expansions for extra replayable gameplay, depending on the type of groups you play with (you probably don't want to get the Sexy expansion if you're playing with your family - or maybe you do, I dunno, who am I to judge?)
hilarious
I have all three packs. Turns any game to a hilarious drinking game. My friends and I had tears in our eyes from laughing so hard. Also great way tp get the party started!