Regular price
Sale price
$20.00 USD
Unit price
per
Sale
Sold out
Number of Players: 3-8
Age Group: 9+
Time to Play: 15+ Minutes
Nobody puts princess in a tower!
Sparkle*Kitty is an adorably fun, social, and magical spell card game for all ages, sizes and genders. Once upon a time, a group of powerful princesses were captured and locked away in Cursed "No Cursing" towers by the evil queen Sparkle*Kitty! All their words and magic spells vanished and became sugar & spice... almost everything nice.
Luckily these are no ordinary princesses and you are no ordinary player! Take matters into your own hands and harness the simple and sweet words into special spell combinations to set yourself free! The first to escape, wins!
Game Asset Downloads 
> High Resolution Images
> Sell Sheet
> Game Rules
---


Share
View full details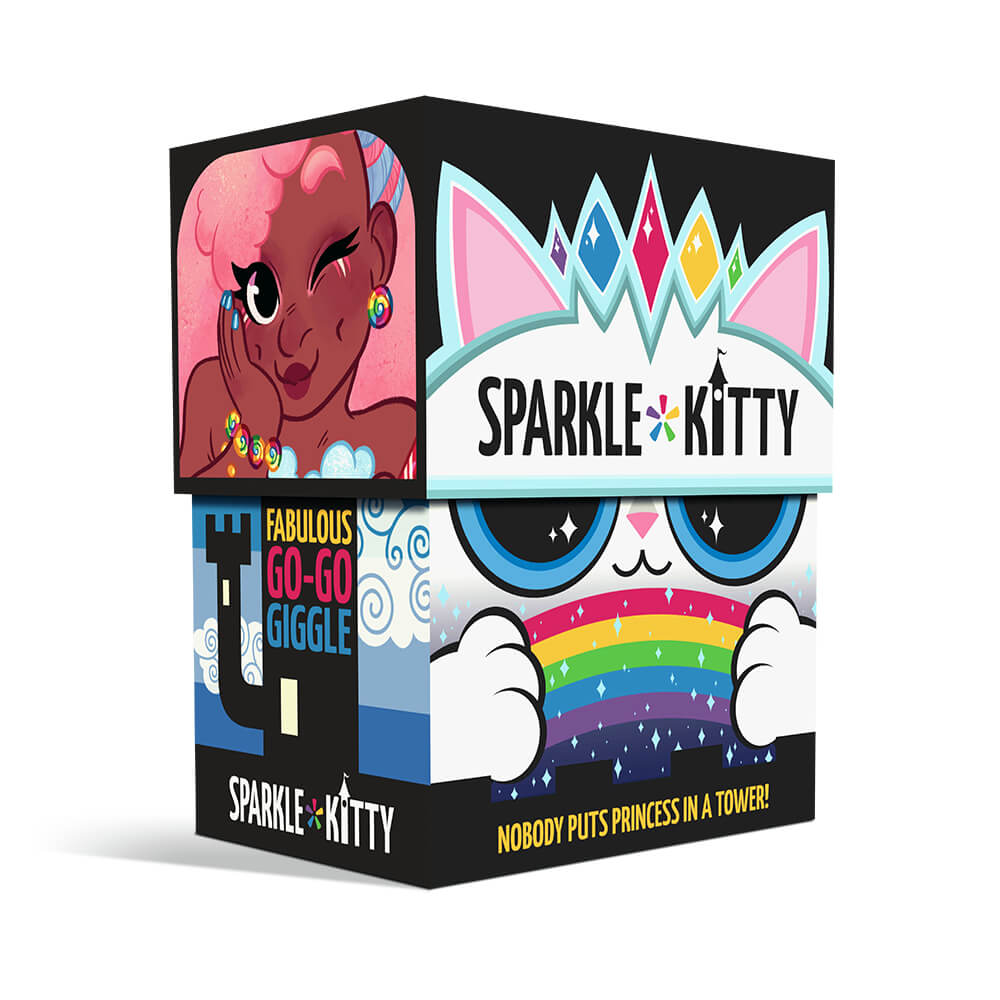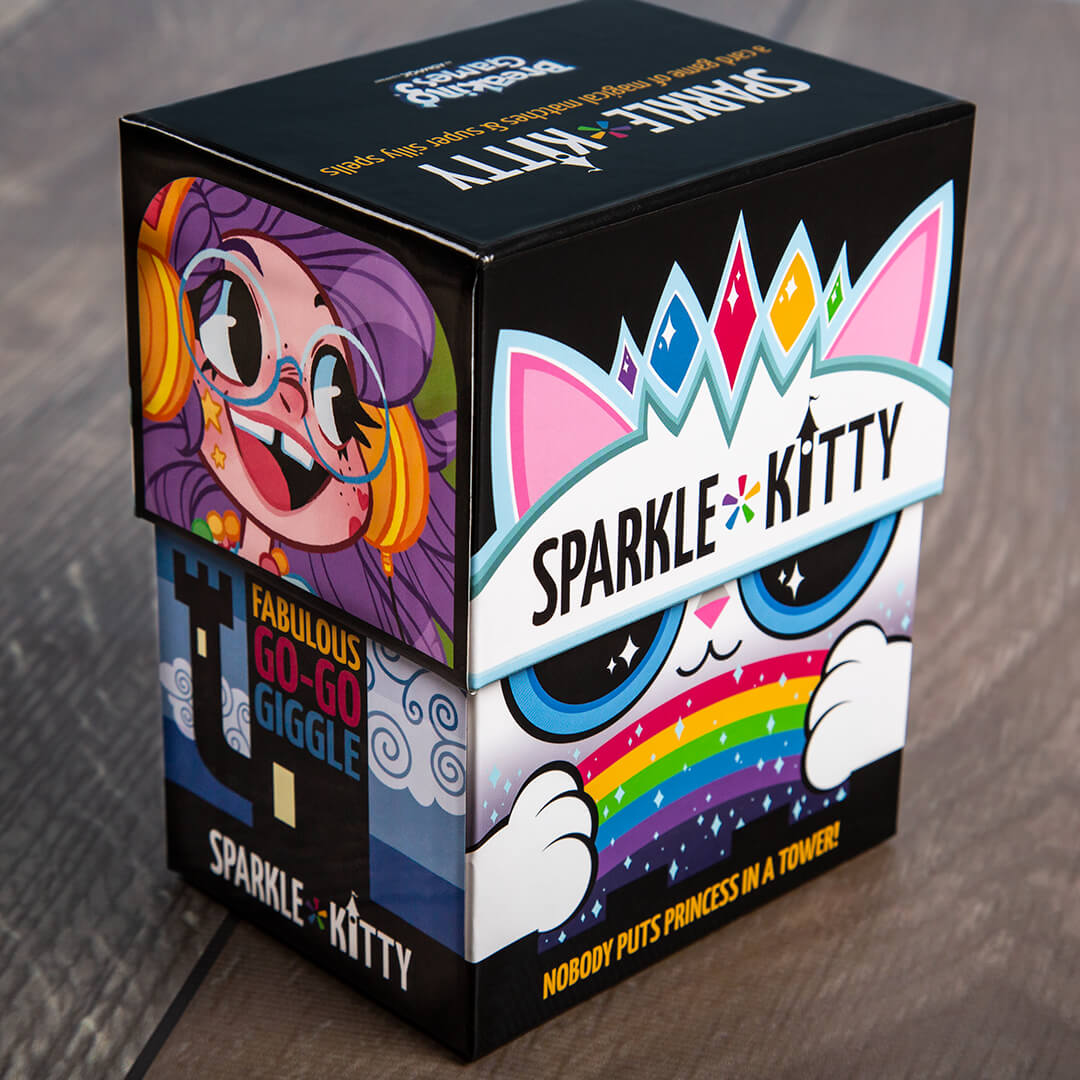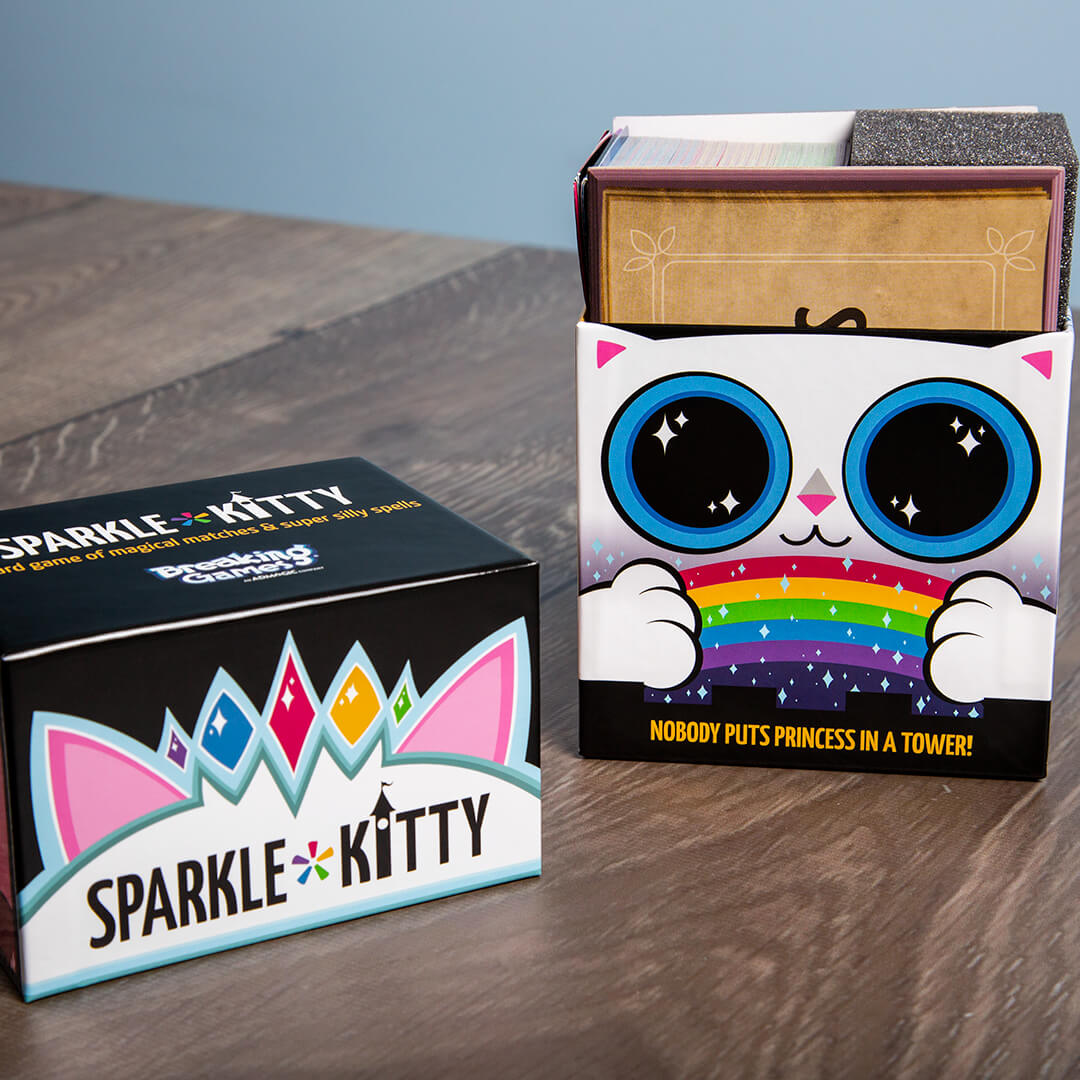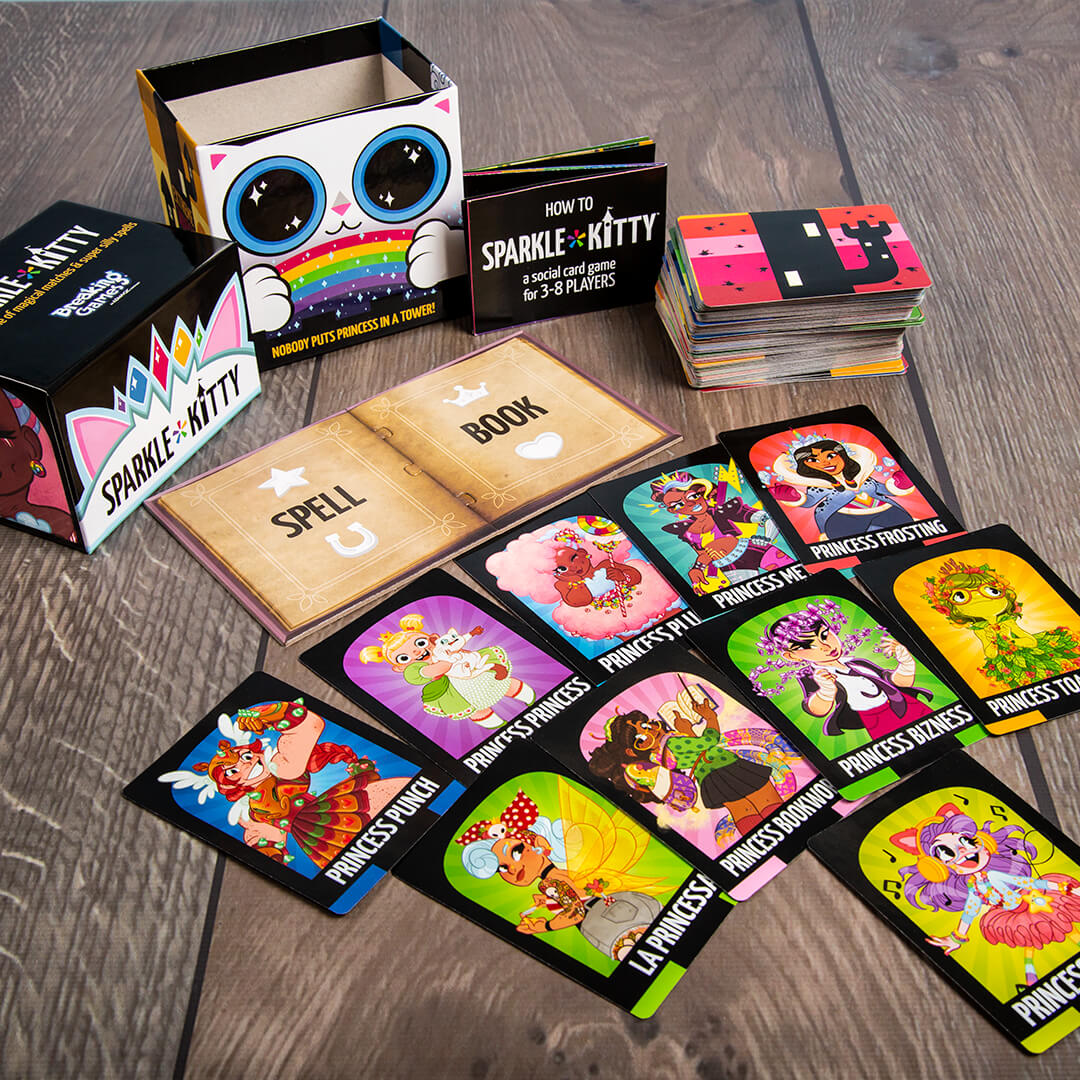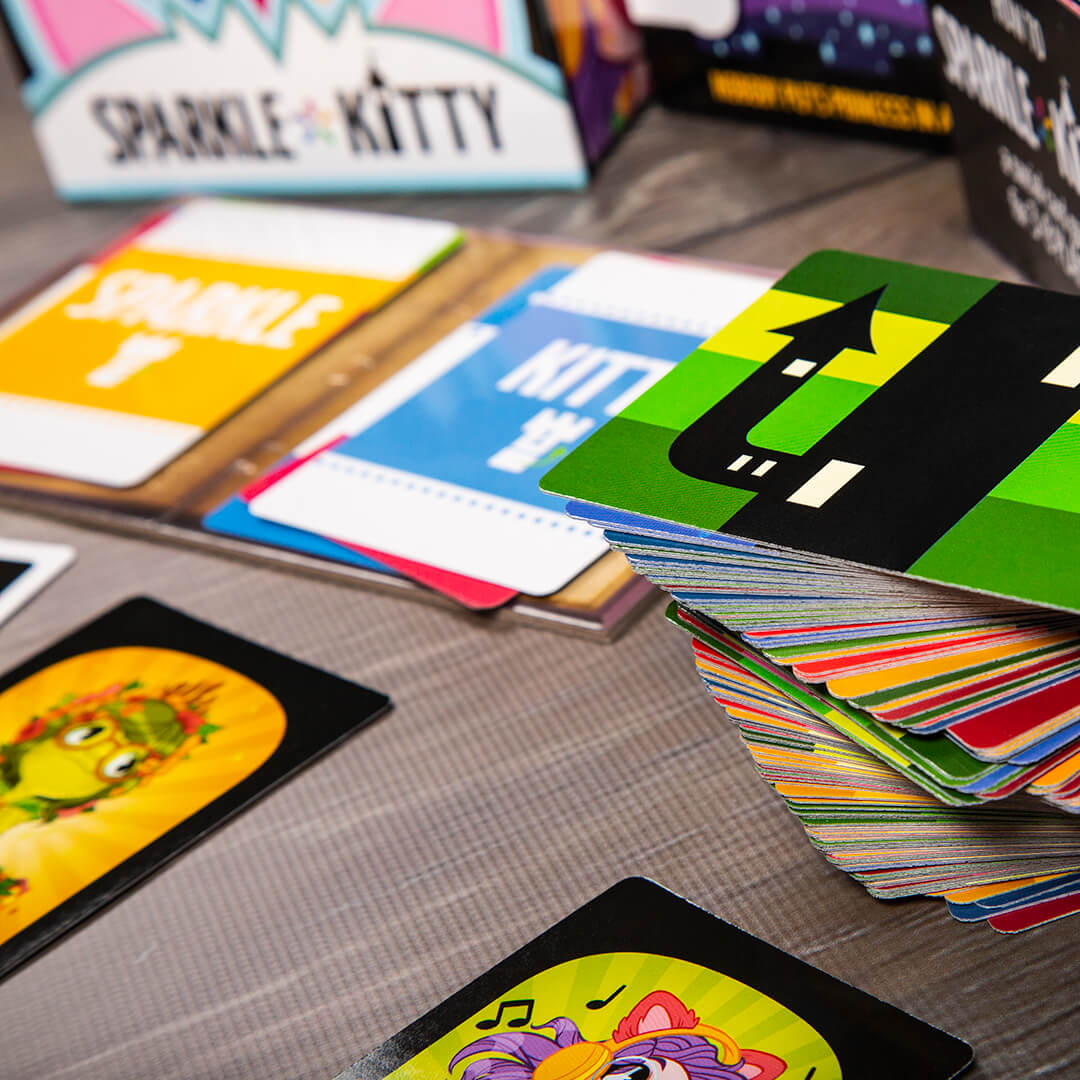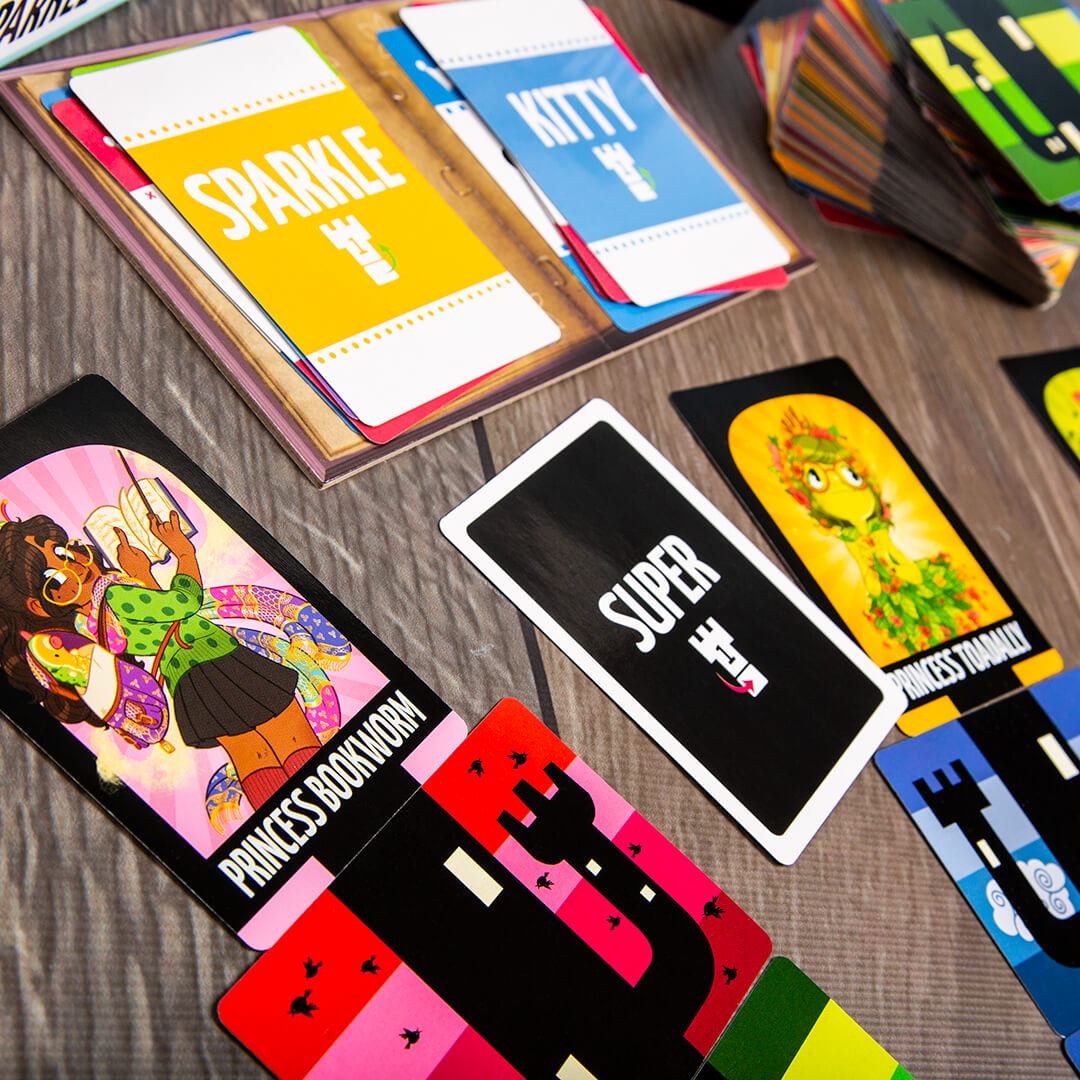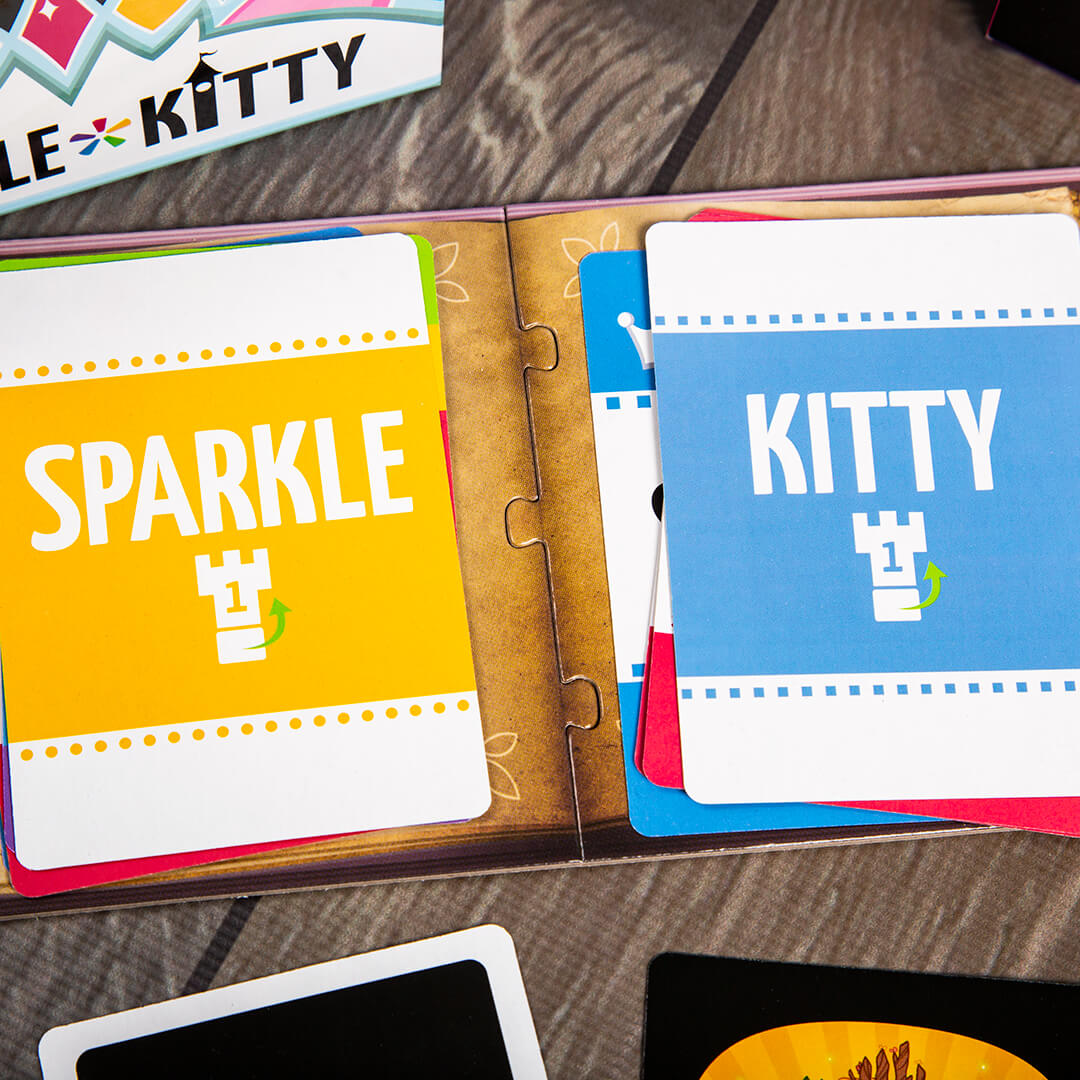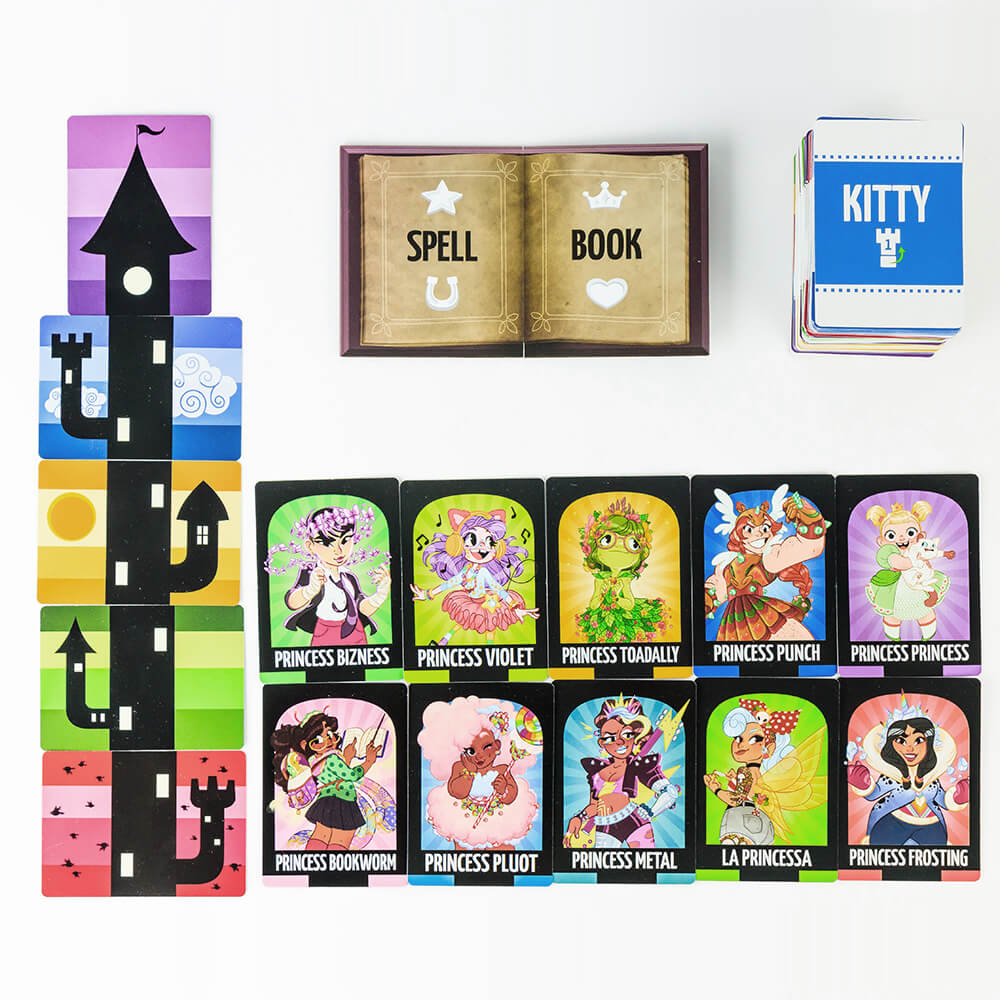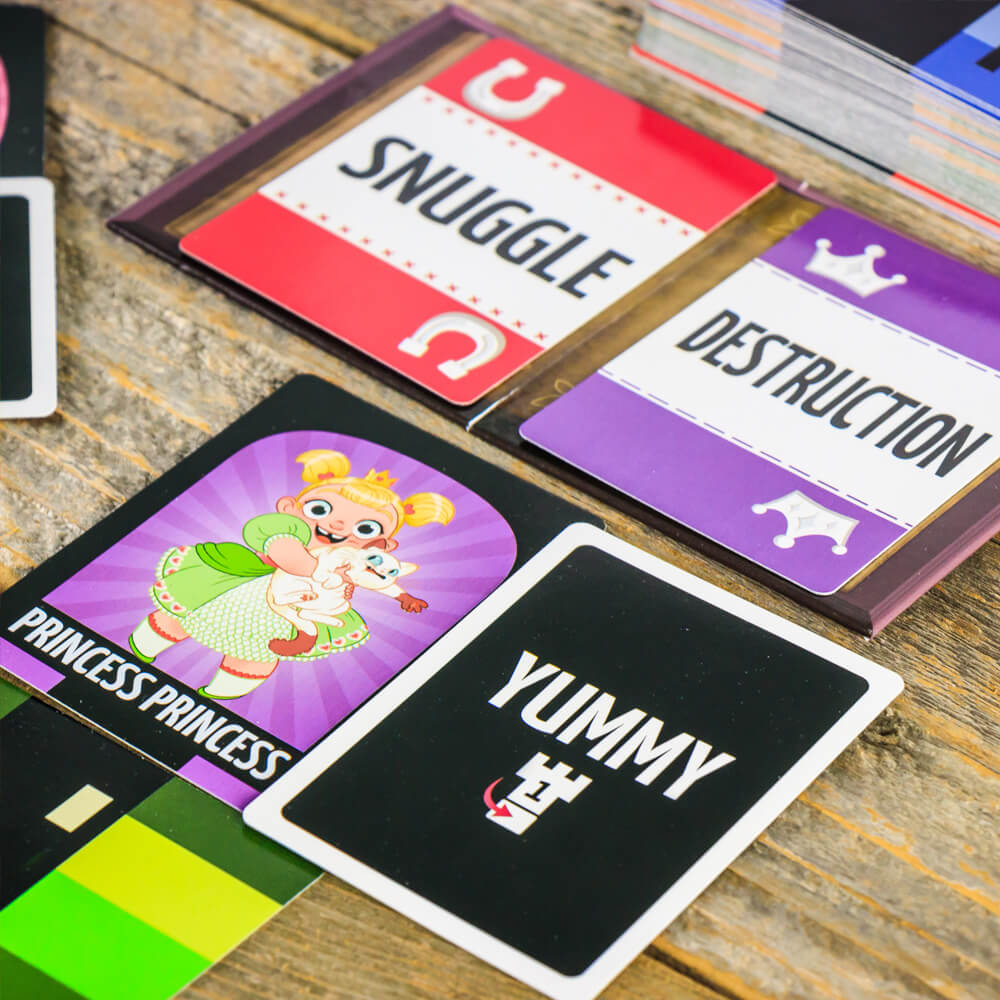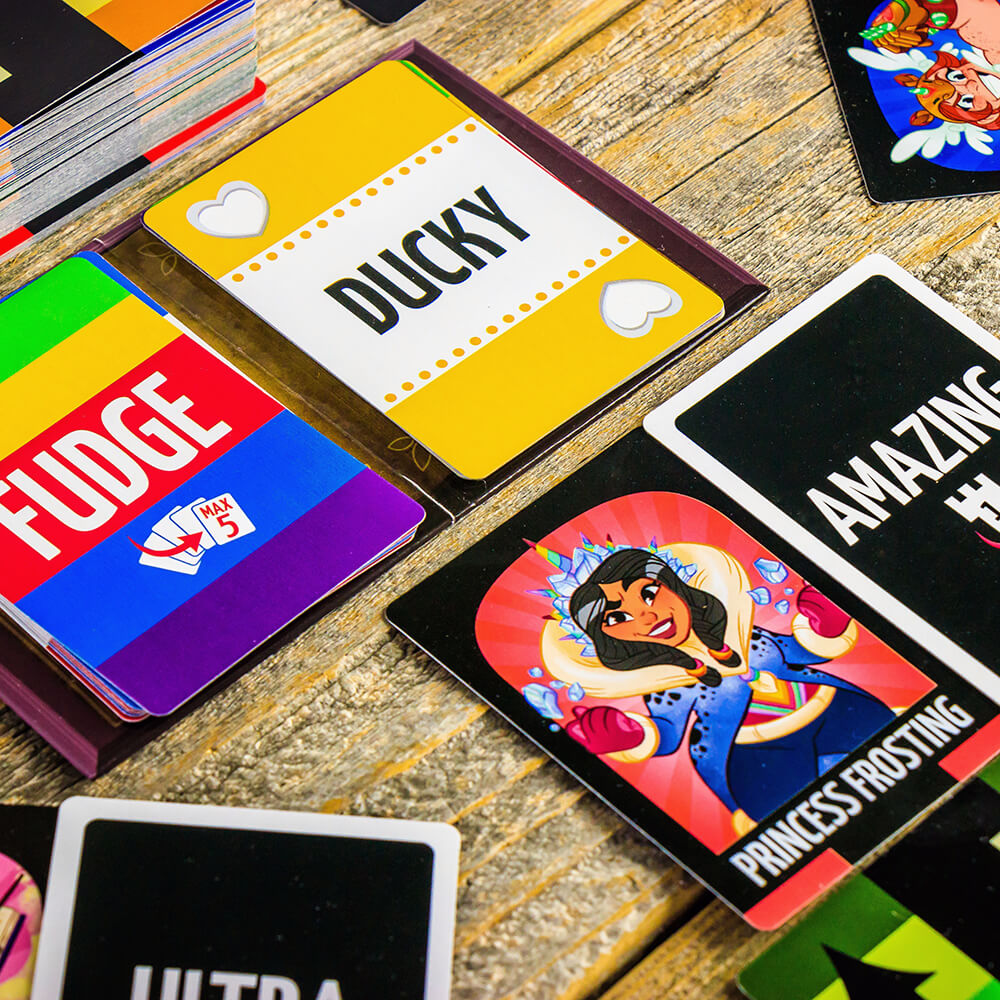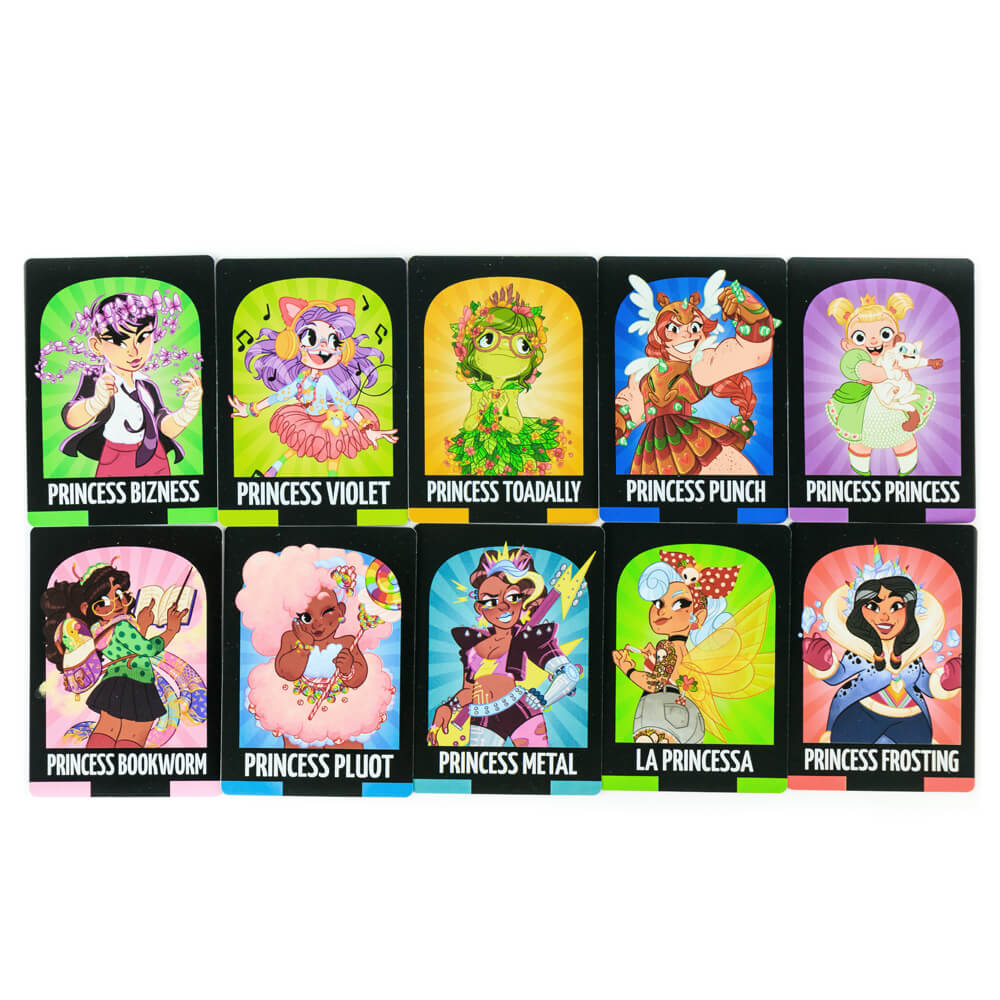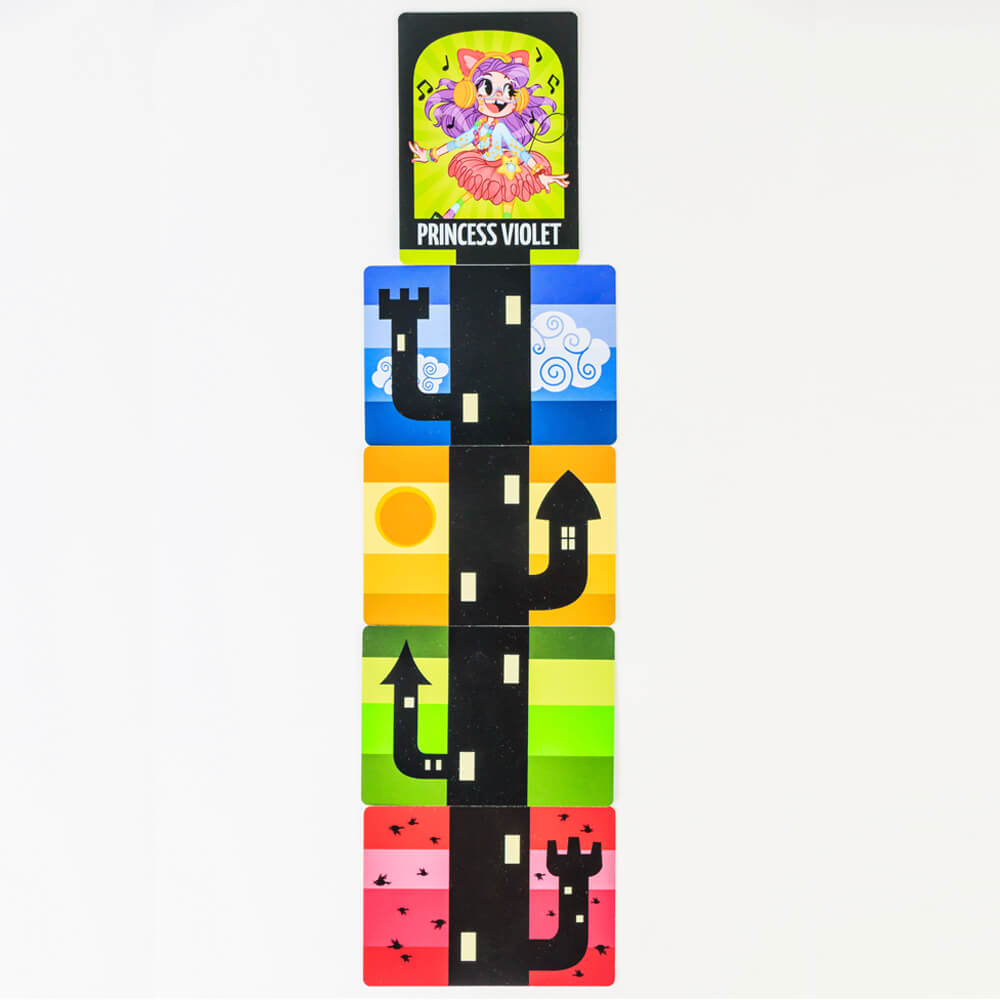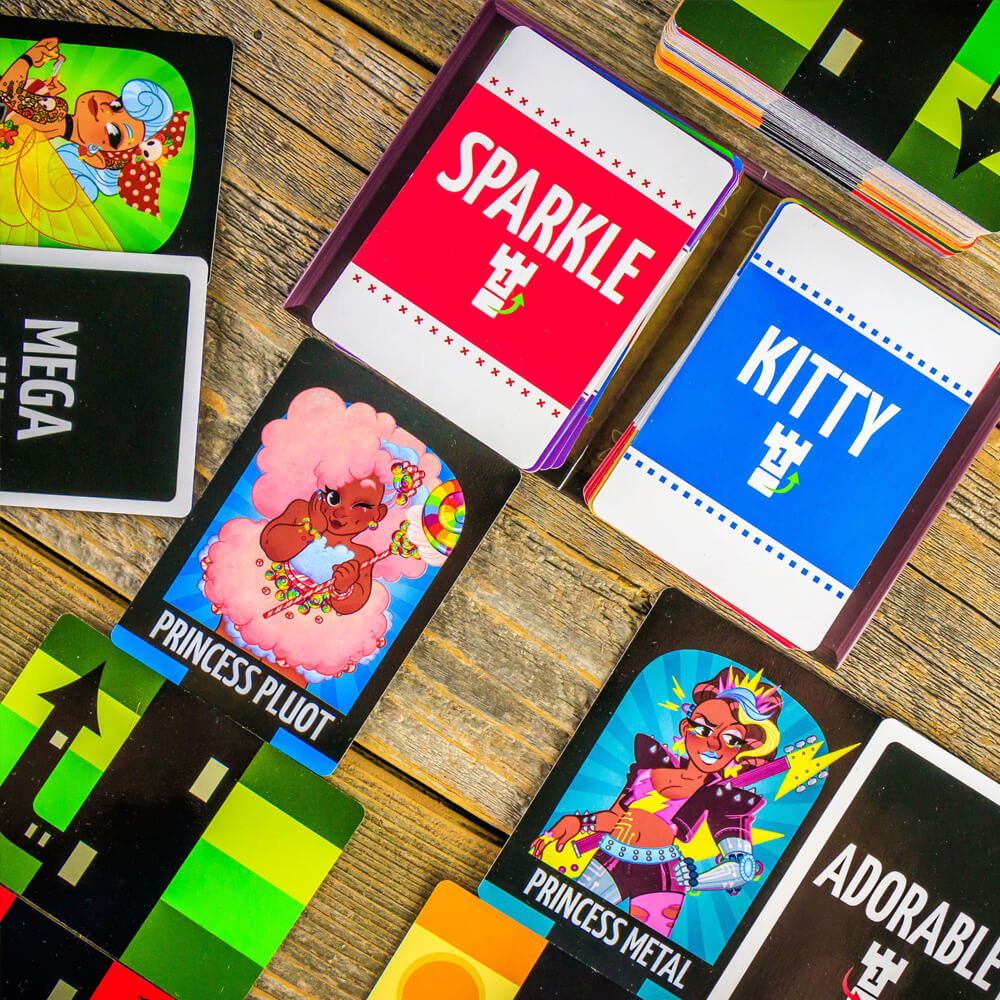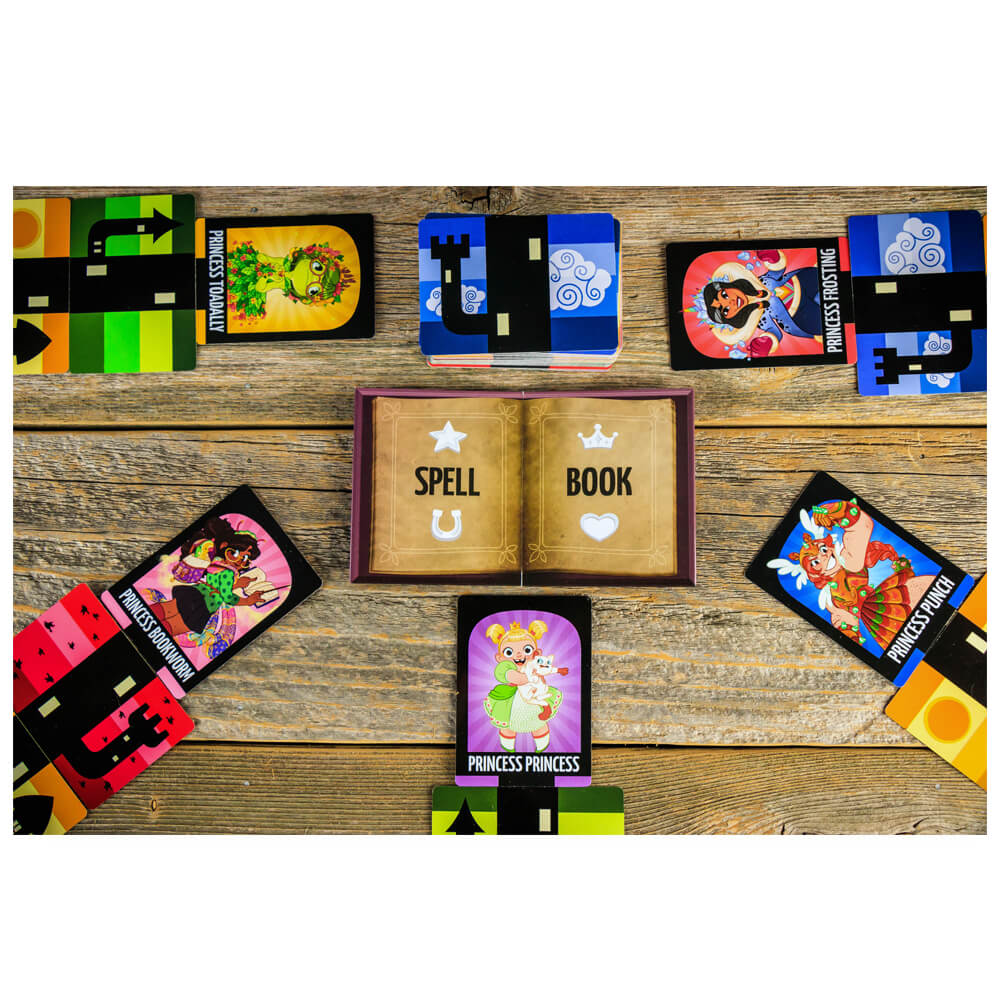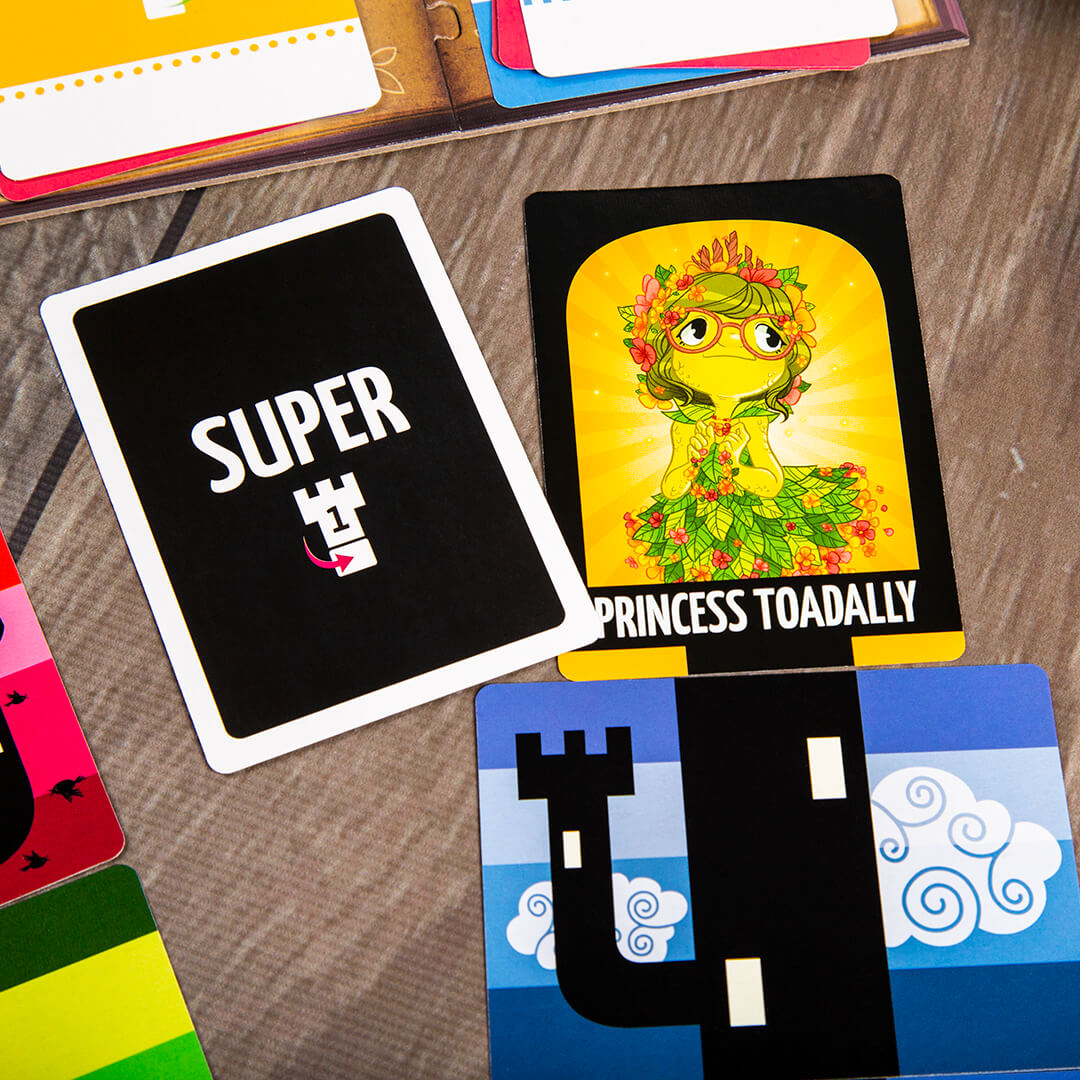 Fun and Quick
Honestly, we play so many games with our 8 year old that we need a break sometimes. This is actually a game my husband and I enjoy, yet it is quick enough that we can play it and everyone is happy. Much better than Super Mario Bros card game that has been hidden under the couch for 6 months... don't tell my son.
Great Cute Fun!
Wholesome fun for everybody. The art is super cute, and it's a really easy game to get the hang of. Good for all ages imo. Can't wait for the expansion pack I just pre-ordered~
Fun for all ages
Played at PAX West and I knew I wanted the game the minute I got to pick my princess. My husband was sold by the time the rules were done being explained. We bought it and have since played with my parents (who loved it) and my best friend (who now wants to get it for her niece), it even works decent for a 2 player game. Lots of laughs and good family friendly fun.
BUT I WANT IT NOW!!!
At PAX West, from a distance, I saw a cat, a rainbow and princesses which is basically the same as my name in blinking lights. As I got closer, I saw Princess Princess who is an adorable, little girl hugging (or what my husband calls, torturing) her cat. She is my spirit animal. I was devastated when another player had already chosen her. Although broken hearted, I continued the demo with another princess, Princess Punch, who looked very strong.
The game itself was fairly simple. You have a tower (duh you're a princess) and the objective is to remove the cards under your tower to climb up it. To do so, you take turns matching your cards based on color and symbols with the 2 piles on the table while saying the spells they make out loud like "monkey vortex". Once you empty your hand, you pick up one of the cards from your tower and draw another hand. Another way to take a card off your tower is to have a duplicate card that is in play on the table. Even when it's not your turn, you can put it down and say "double (card name)". From there, there's a few ways to sabotage other players with black magic by adding cards to their towers however black magic comes with a price. Overall, it's a fun game for all ages. I plan on playing with a bunch of adults. Only disappointment was finding out it wasn't in stores or in stock. They said to come back at 2, I came back at 1:45 and 2:15. Out. They said more stock the next day. Nope. Out again. Now I have to painfully wait until October.
Even more fun than I anticipated!
I got to play this game at GenCon 2017 and I played it a LOT! At first, when I saw the gentle words (tickle, baby, otter, teeny, etc.) and I saw a child sitting at the demo table I thought, "Oh, this is a kids' game." But... it's surprisingly fun for Big Kids like me! Gameplay is akin to "dirty Uno" and you have to make--and say aloud--some adorably absurd "spells" on every turn. The art is delightful, gameplay is very simple to pick up and teach others, and each round is relatively quick. My friends and I enjoyed trying to make the most absurd spells possible (the purple cards are the best!). Even the grown men in my group were having a great time playing this game :) Highly recommend! 10/10 would play again, and will buy when it comes out (GenCon sold all their copies before I got to the booth! Hokey smokes!)!