Regular price
Sale price
$20.00 USD
Unit price
per
Sale
Sold out
Number of Players: 3-8
Age Group: 9+
Time to Play: 15+ Minutes
Nobody puts princess in a tower!
Sparkle*Kitty is an adorably fun, social, and magical spell card game for all ages, sizes and genders. Once upon a time, a group of powerful princesses were captured and locked away in Cursed "No Cursing" towers by the evil queen Sparkle*Kitty! All their words and magic spells vanished and became sugar & spice... almost everything nice.
Luckily these are no ordinary princesses and you are no ordinary player! Take matters into your own hands and harness the simple and sweet words into special spell combinations to set yourself free! The first to escape, wins!
Game Asset Downloads 
> High Resolution Images
> Sell Sheet
> Game Rules
---


Share
View full details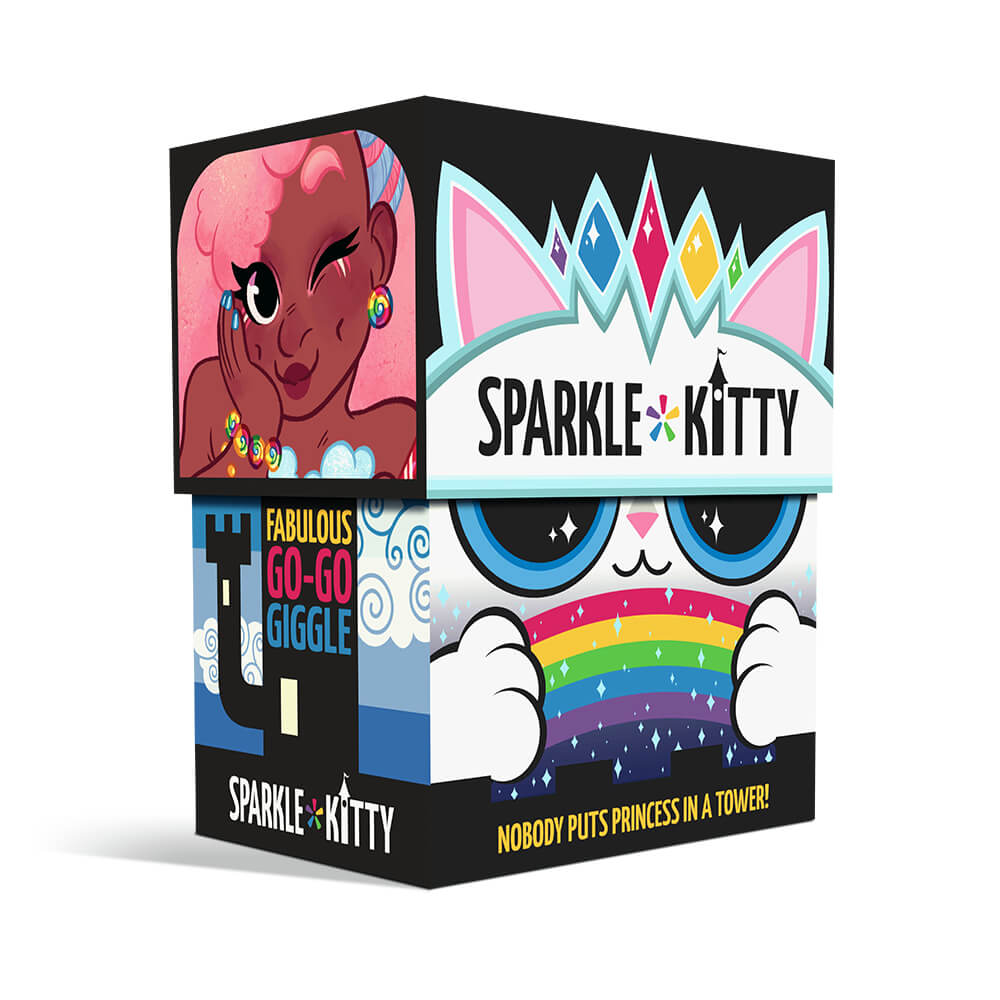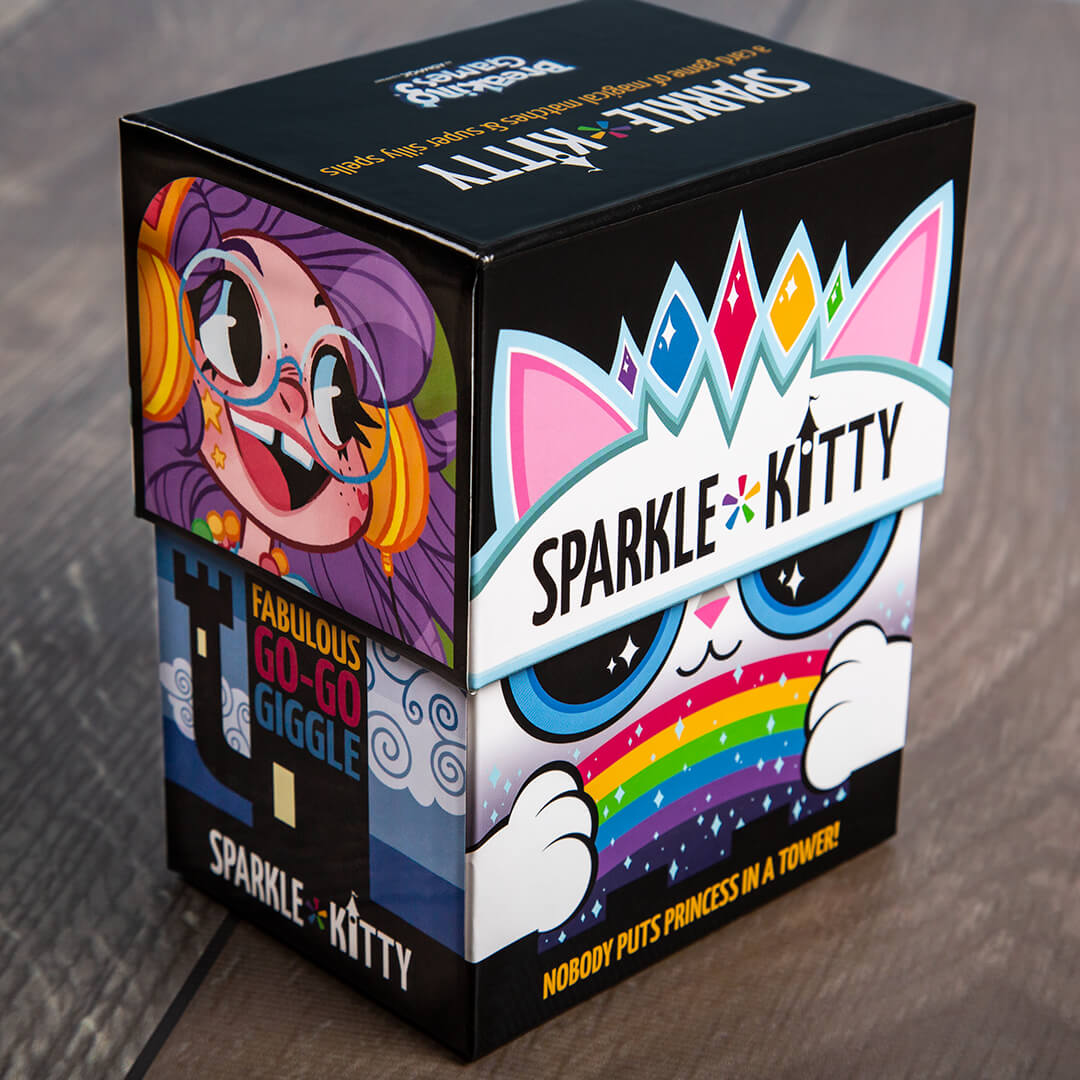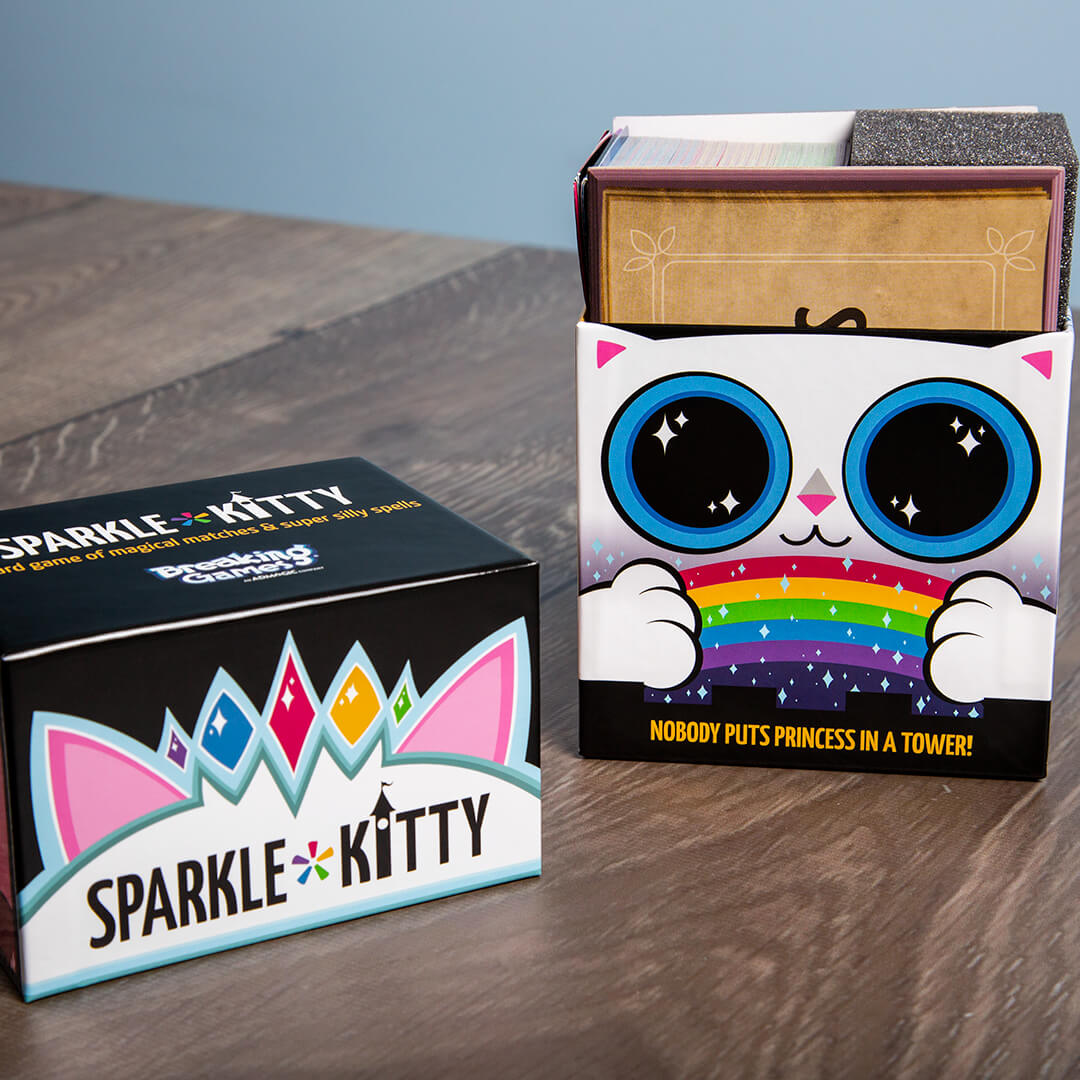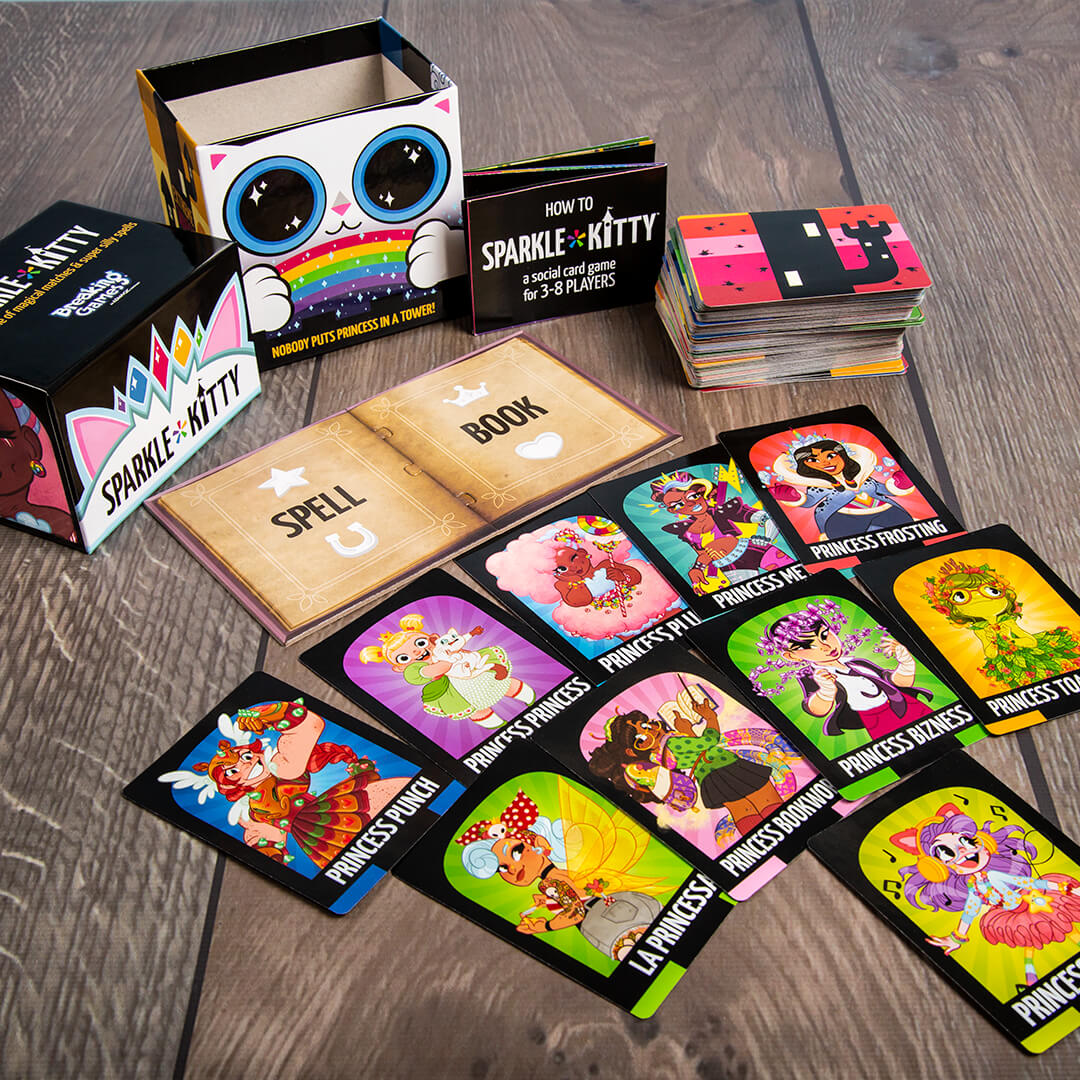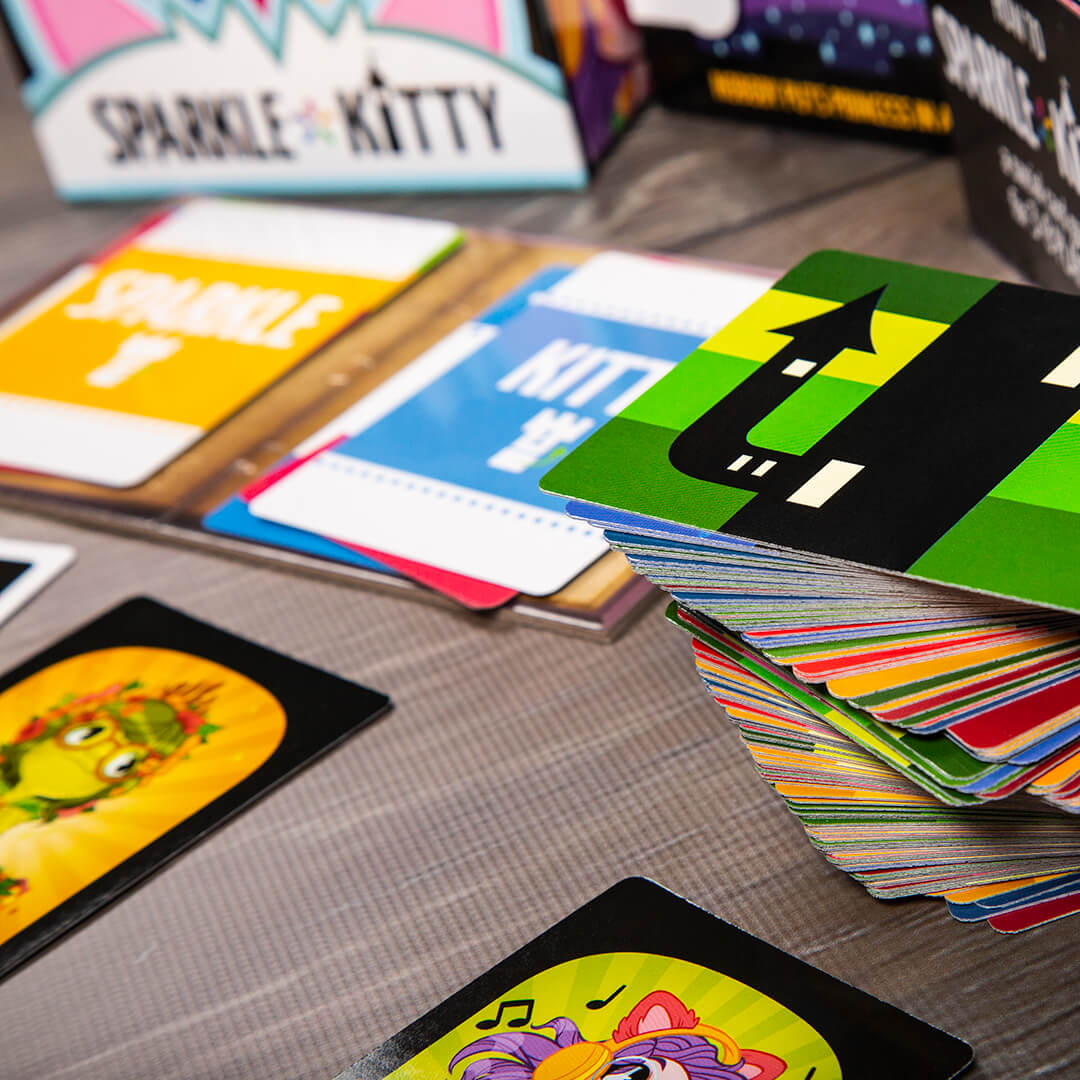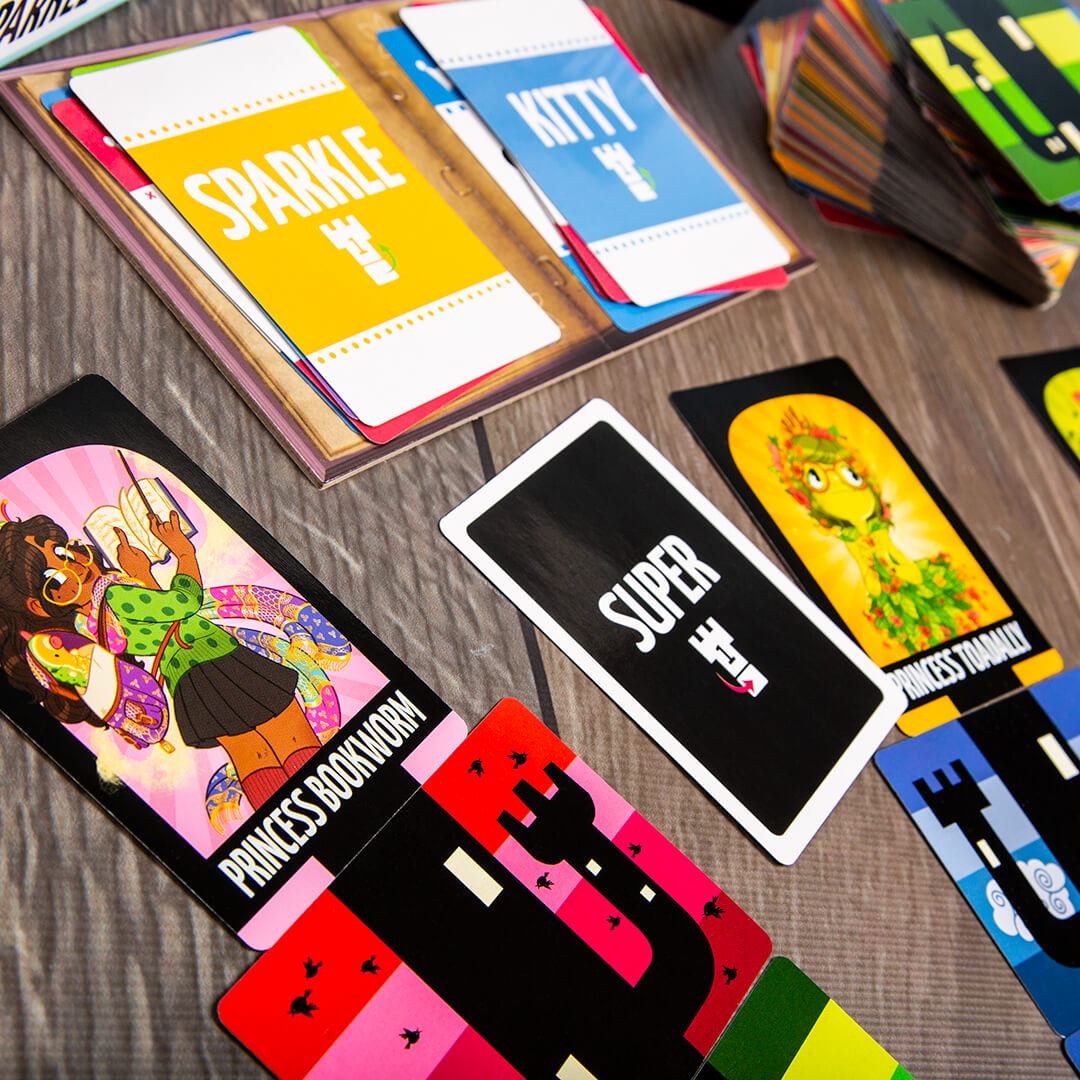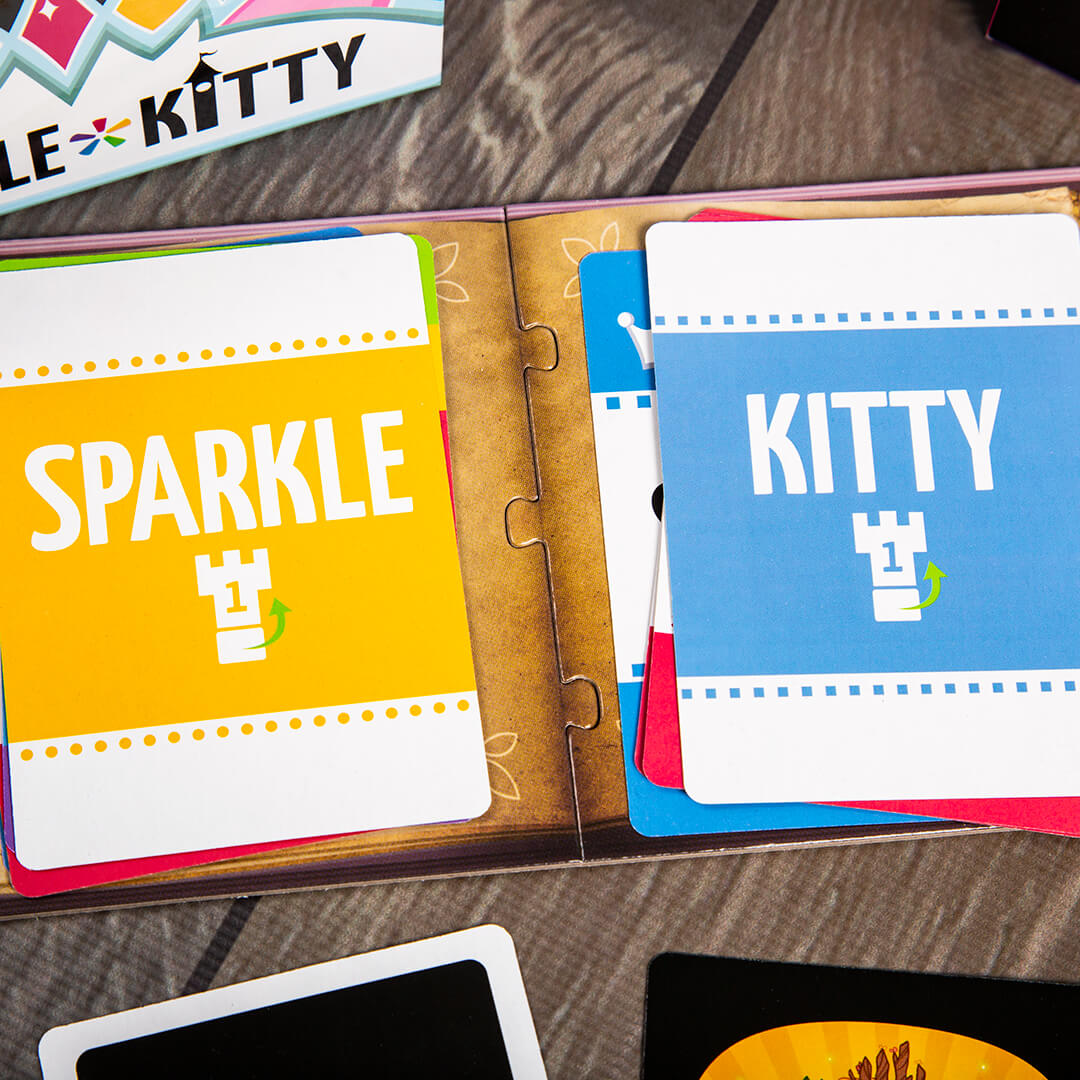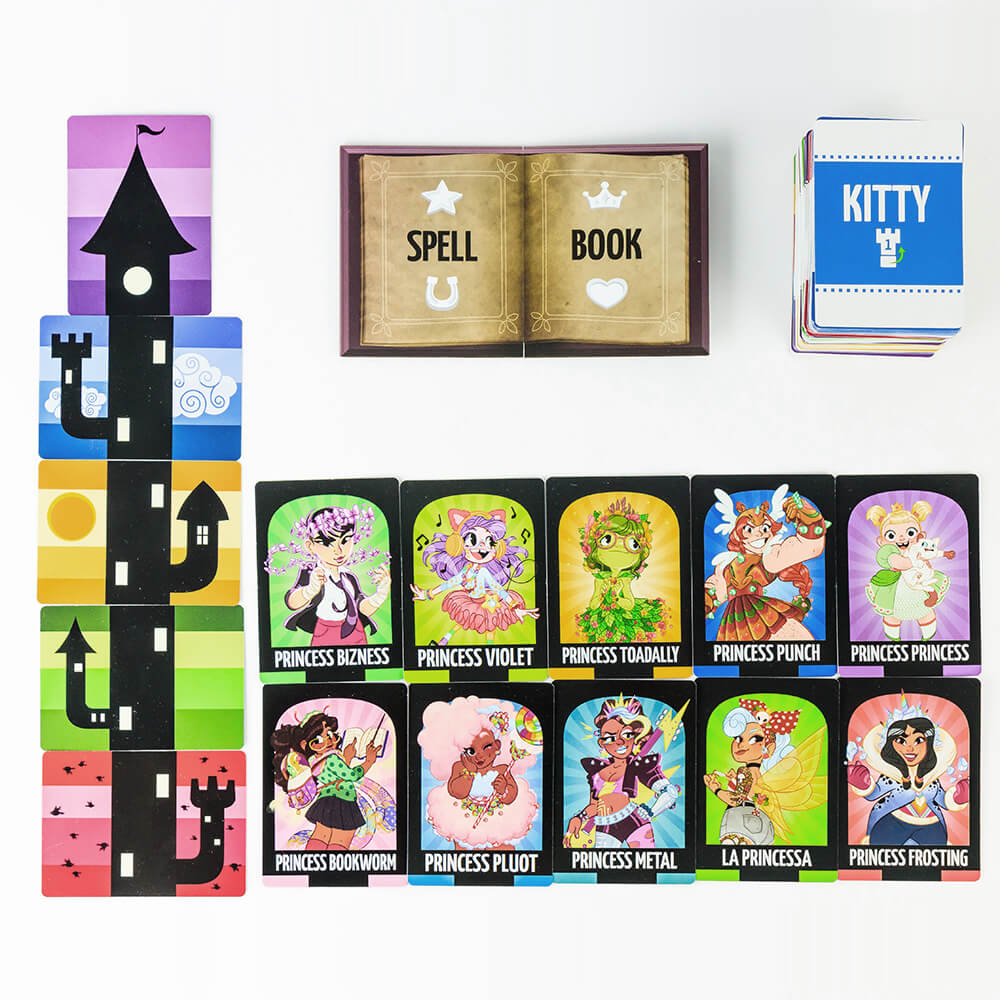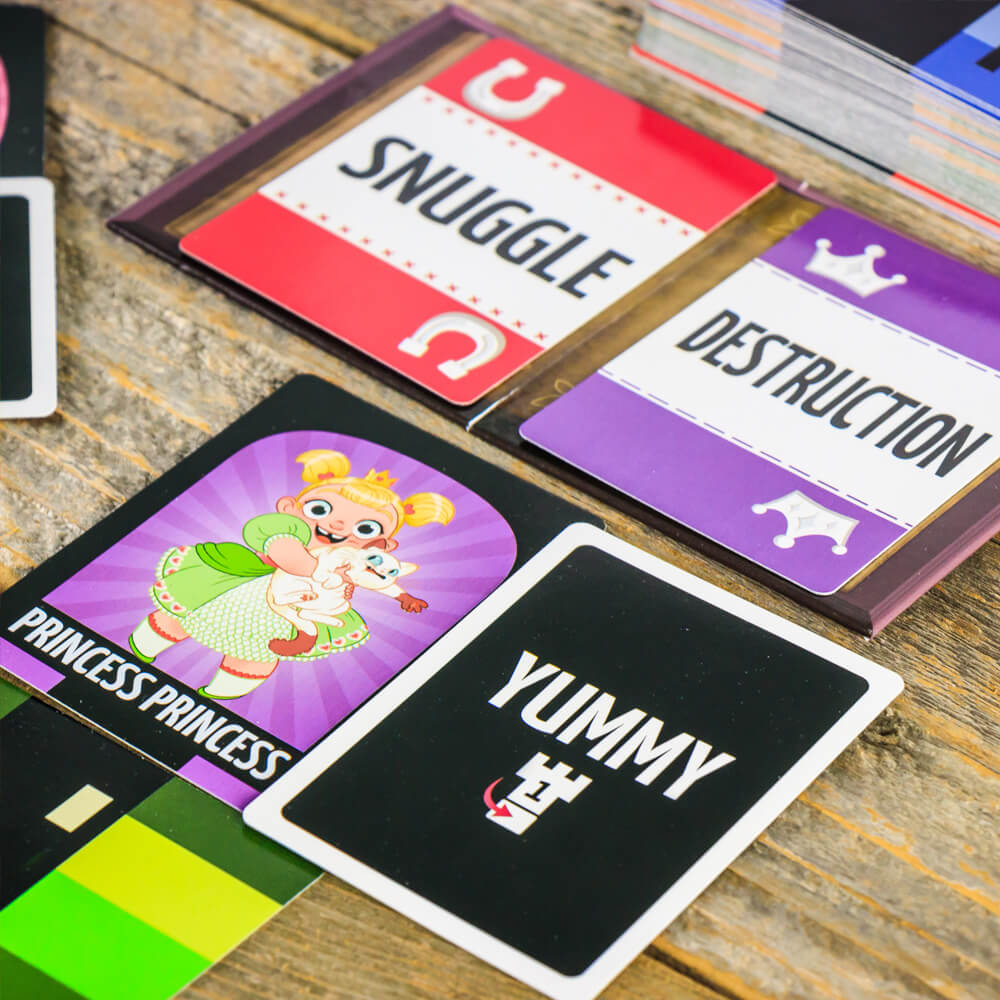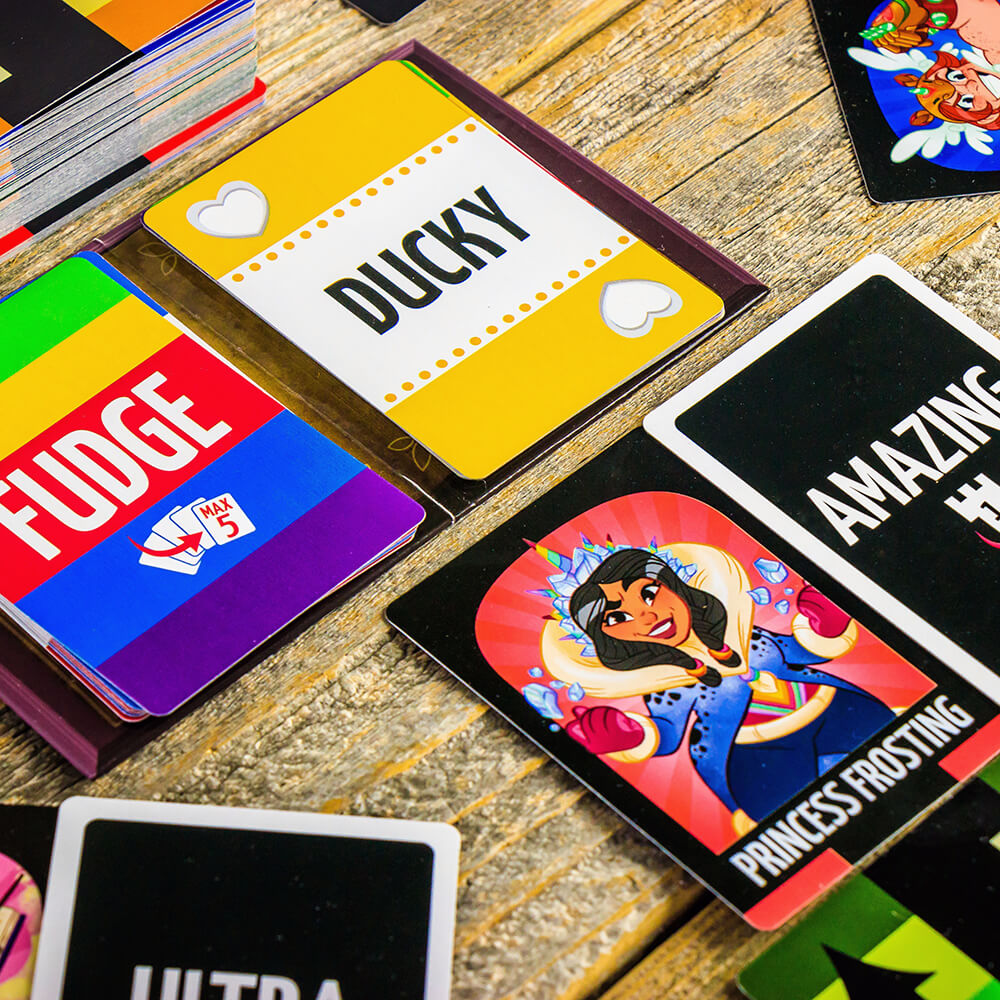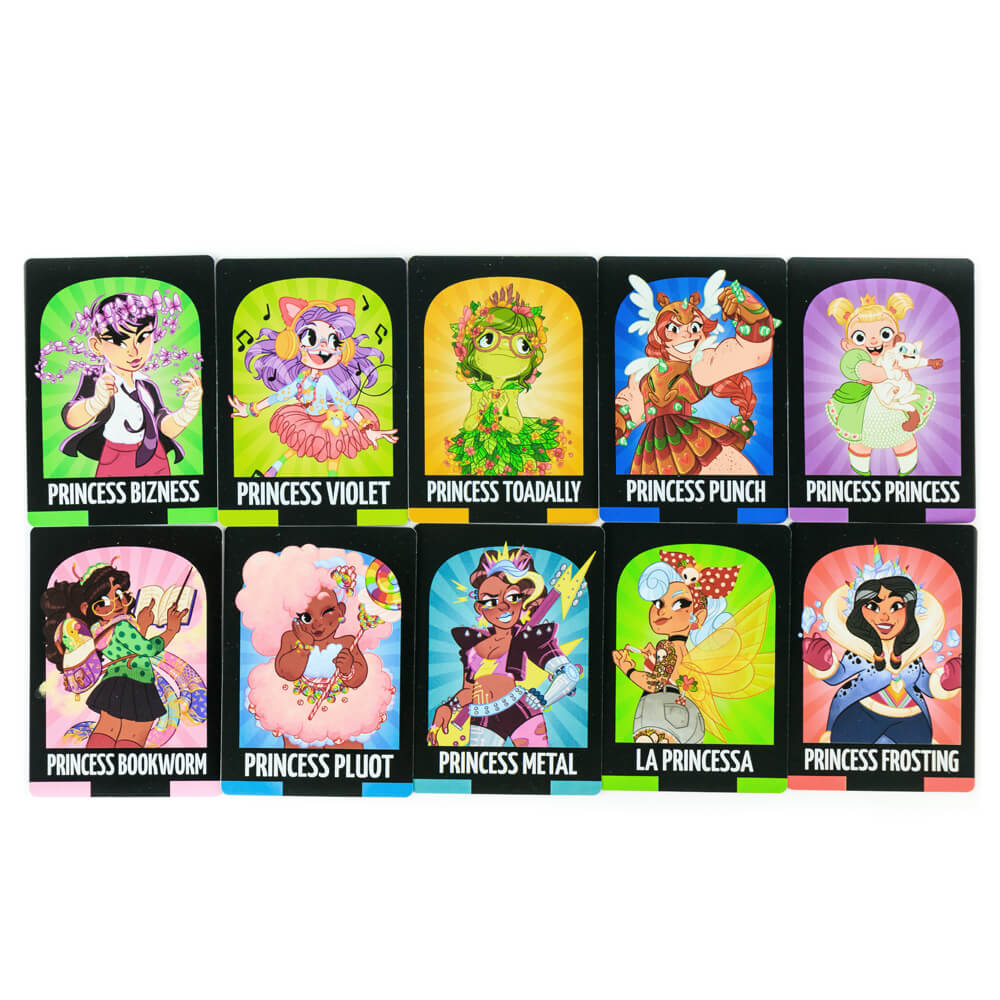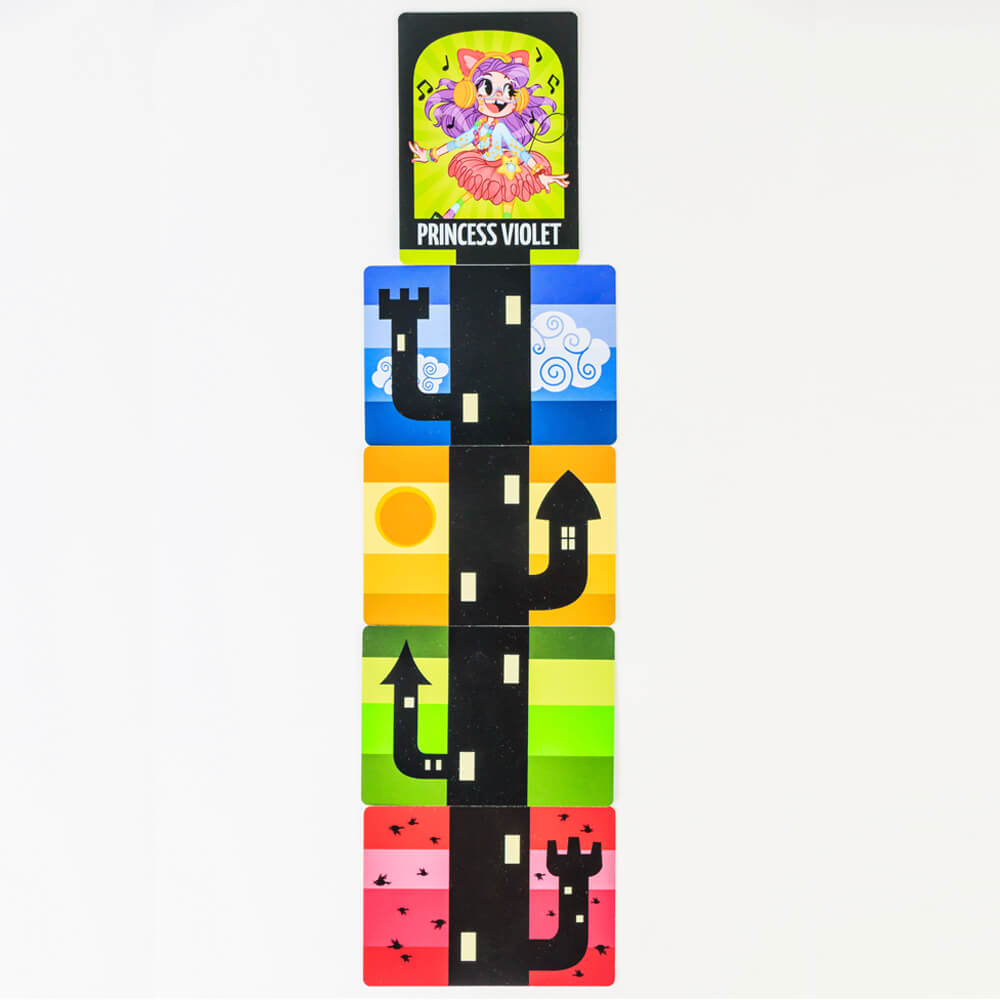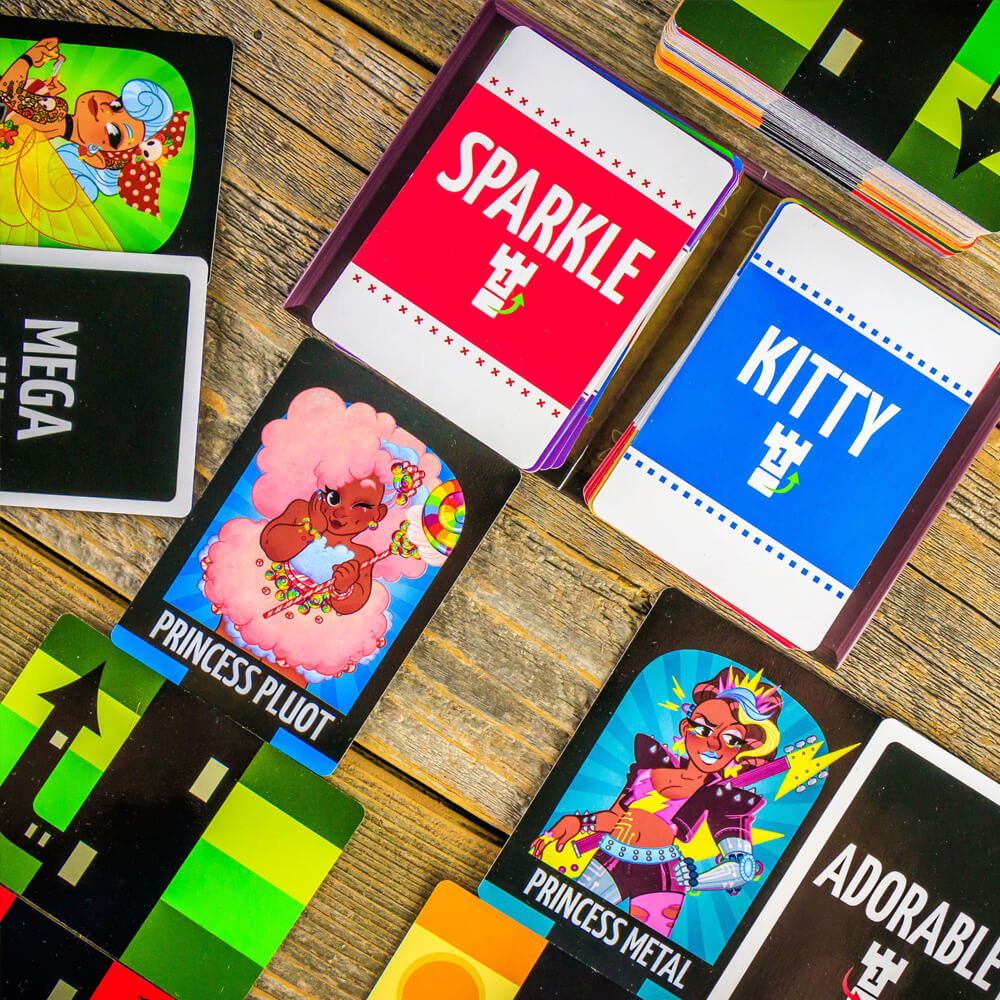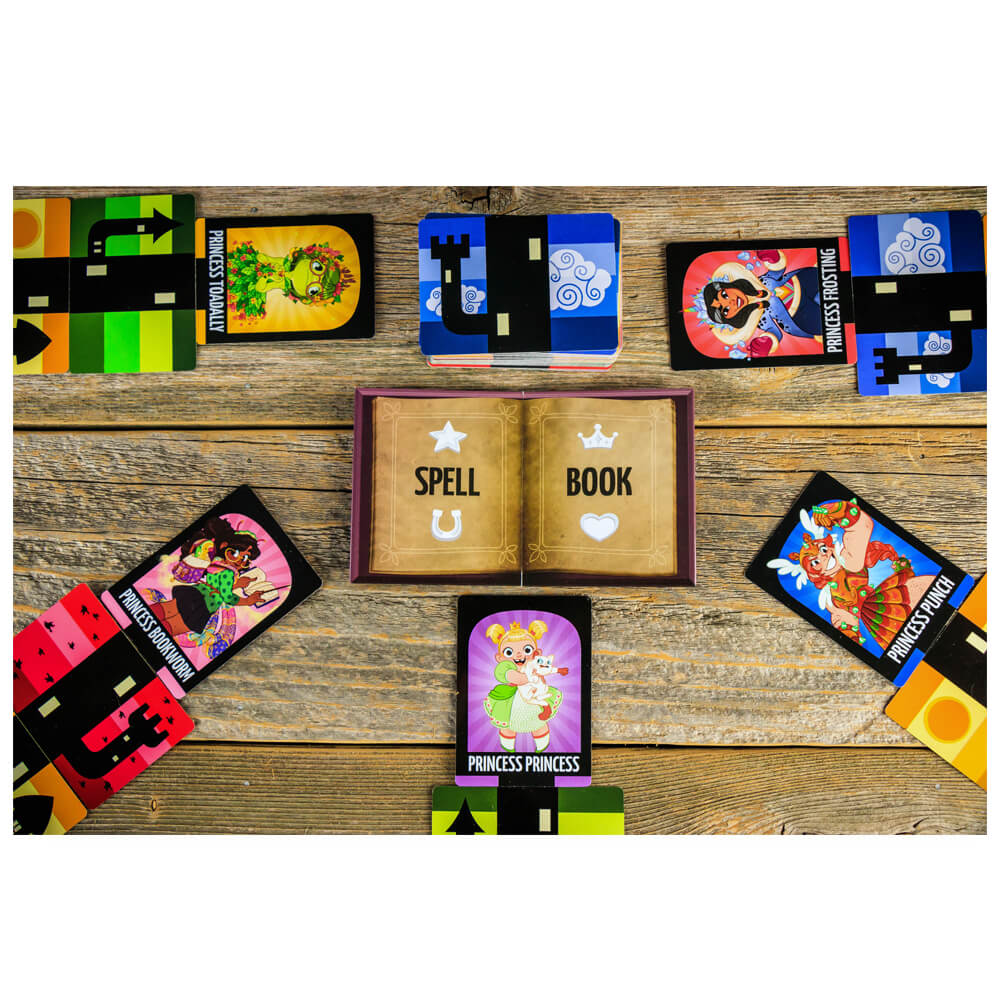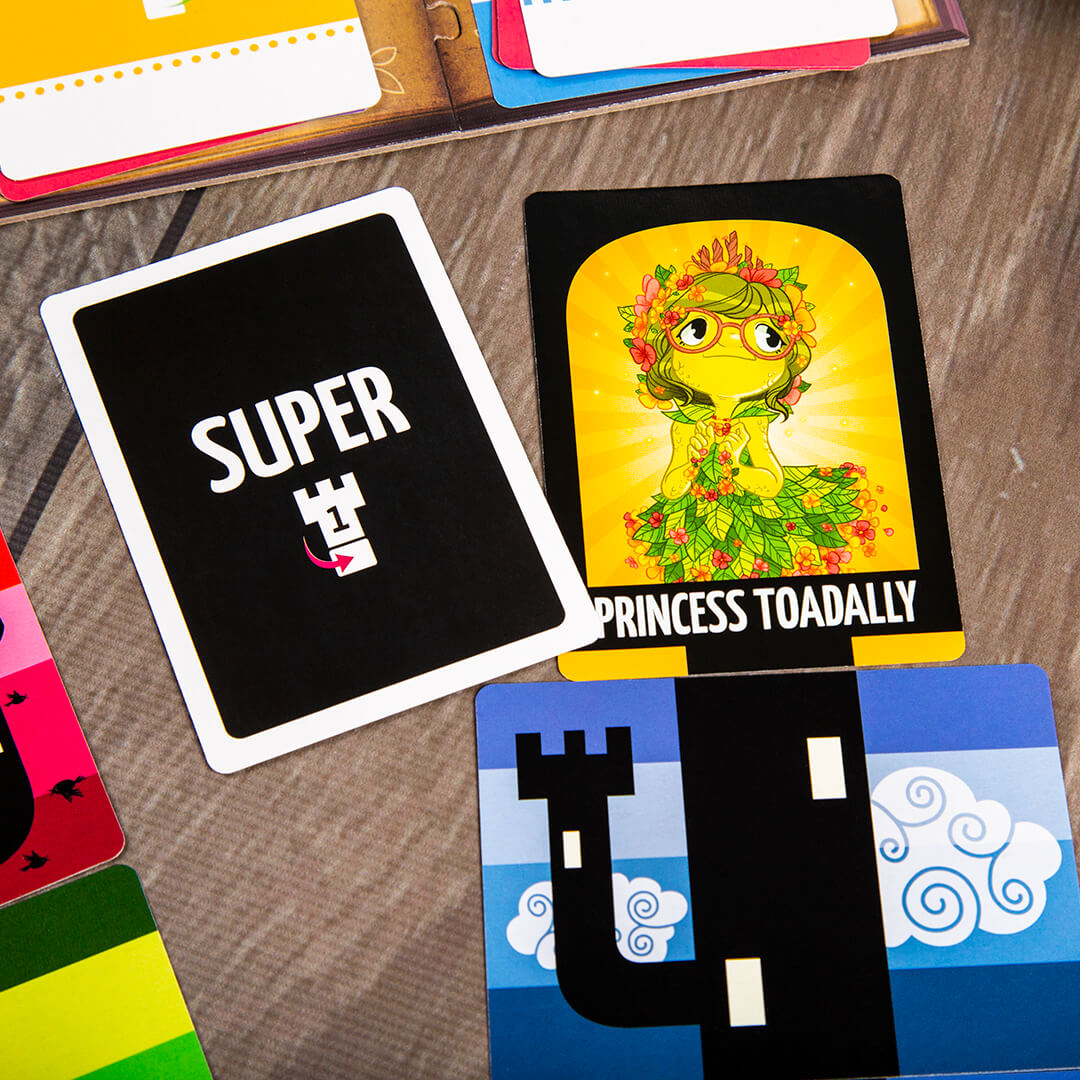 Great game for girls and boys alike!
My kid loves this card game!
👍
This is a super fun family game! Kind of a lot of rules but still a lot of fun!
Cute, quick and silly
This is a quick, easy game with cute illustrations. I've had fun playing this with both adult friends and my kids. This is a great game for filling in time while waiting for the rest of your gaming group to arrive. I also have the "adult" version which is still safe to play around the kids (though maybe not at work!) but will make your inner twelve-year-old giggle.
It's enjoyable.
Great game! My daughter enjoy it a lot. At the beginning I though it was going to be difficult to learn but it wasn't.
Fun and Quick
Honestly, we play so many games with our 8 year old that we need a break sometimes. This is actually a game my husband and I enjoy, yet it is quick enough that we can play it and everyone is happy. Much better than Super Mario Bros card game that has been hidden under the couch for 6 months... don't tell my son.