Regular price
Sale price
$50.00 USD
Unit price
per
Sale
Sold out
Number of Players: 2-4
Age Group: 10+
Time to Play: 30-60 Minutes 
Lead the Dawn of Civilization!
In Rise of Tribes, players lead their prehistoric tribes to explore new lands, gather resources and discover new tools in an attempt to rise to greatness. Choose to build villages, raid neighbors and maybe even ride a mammoth in this new strategy title.
Game Asset Downloads
> High Resolution Images
> Sell Sheet
> Game Rules
Rise of Tribes - Deluxe Upgrade
Take your game to a new era with the Deluxe Upgrade!
Share
View full details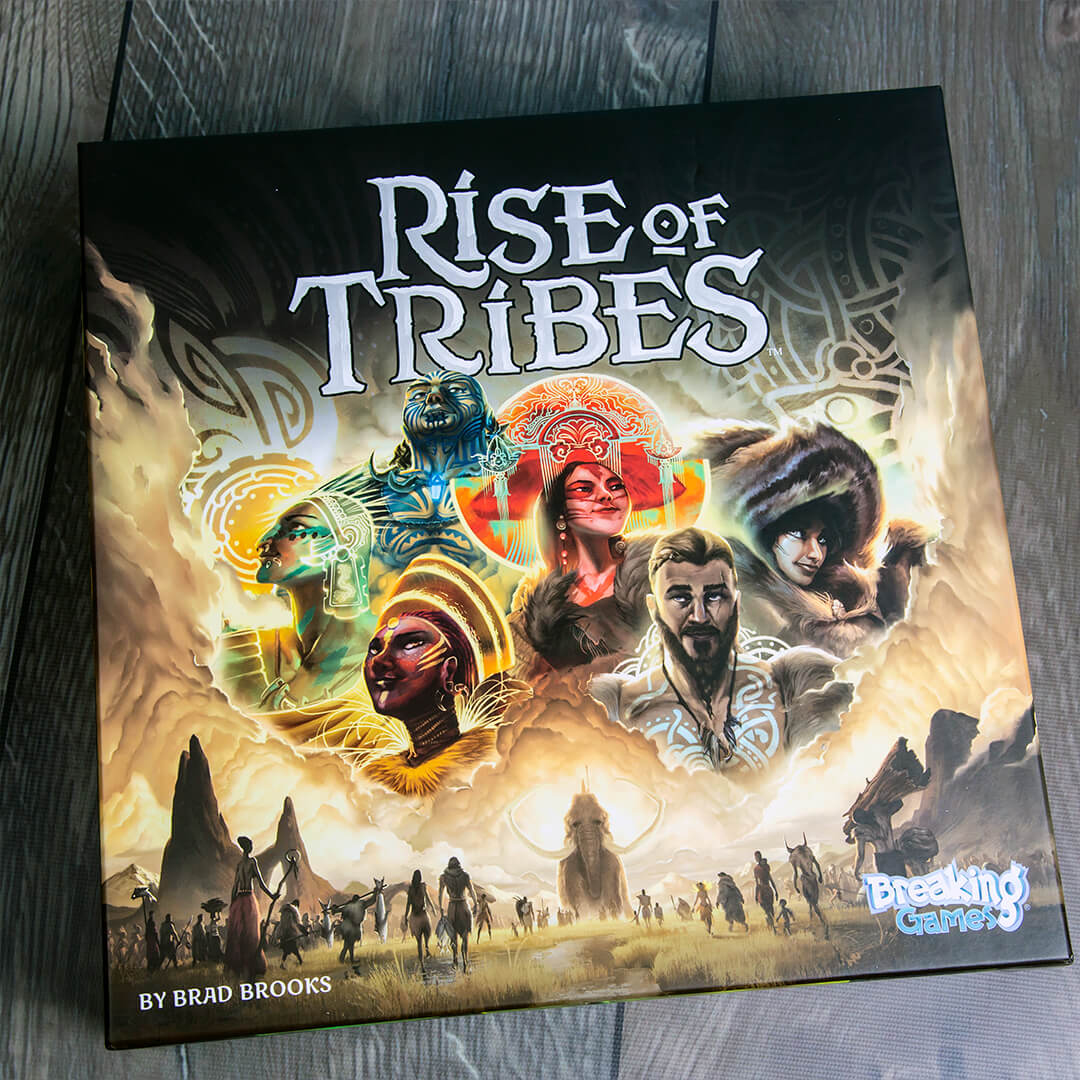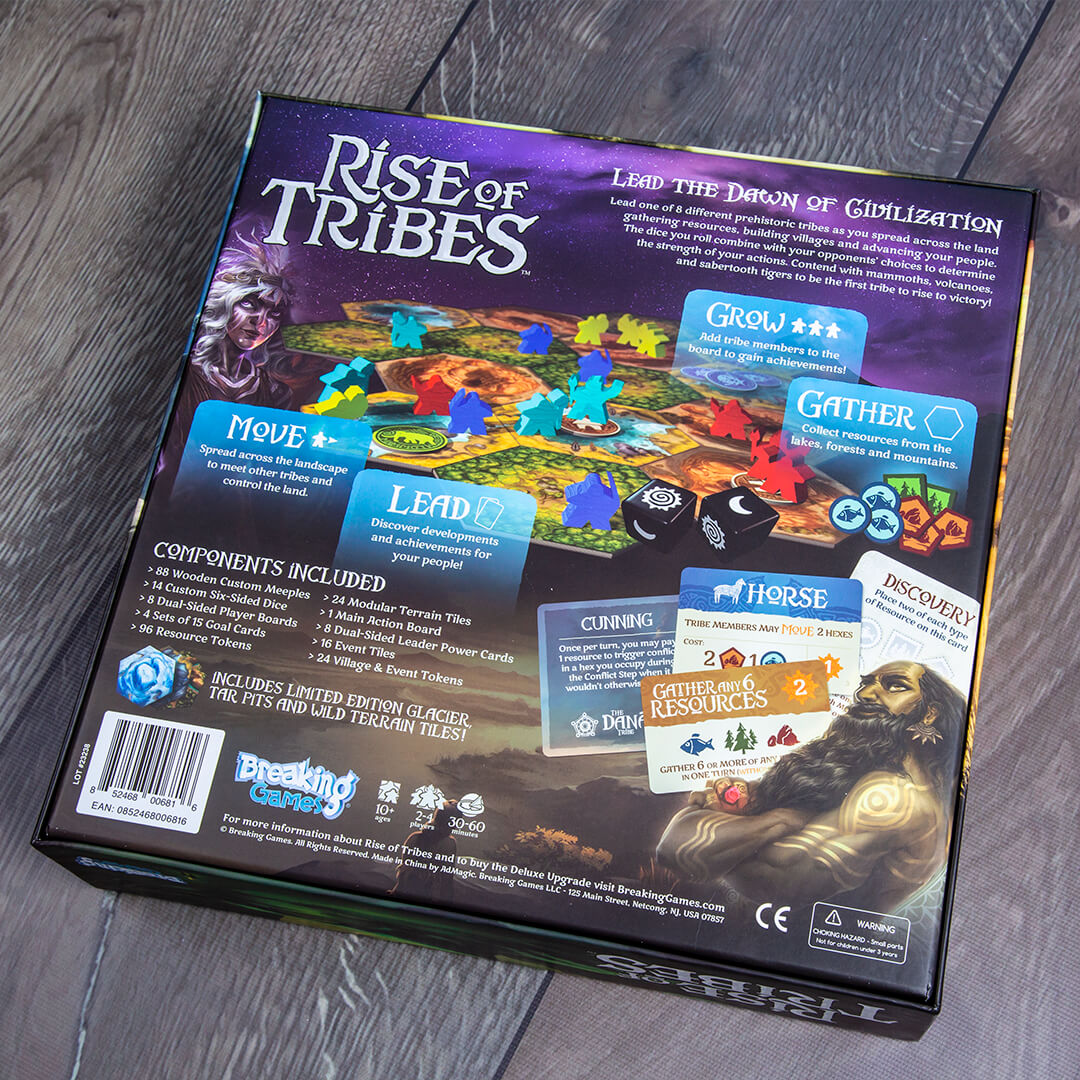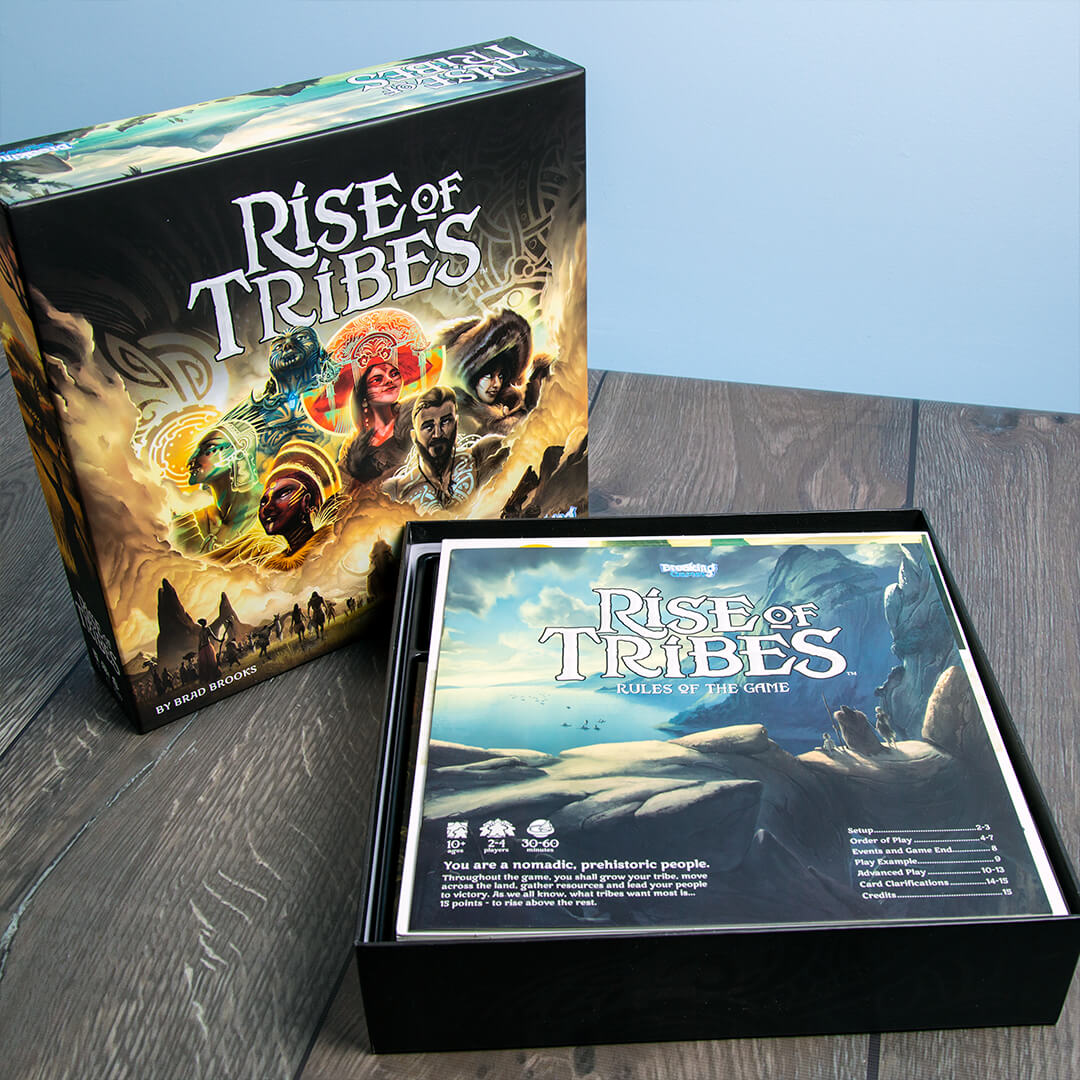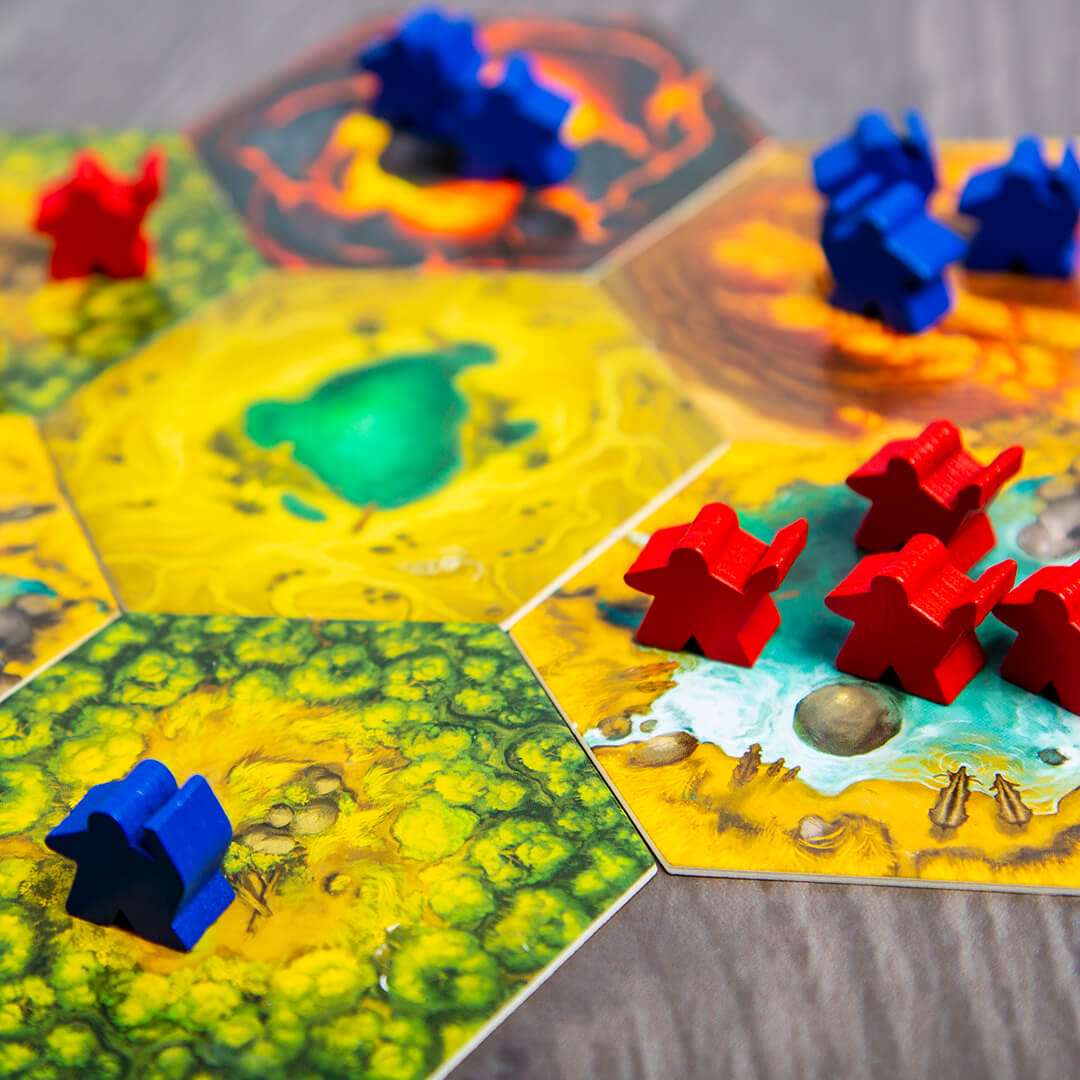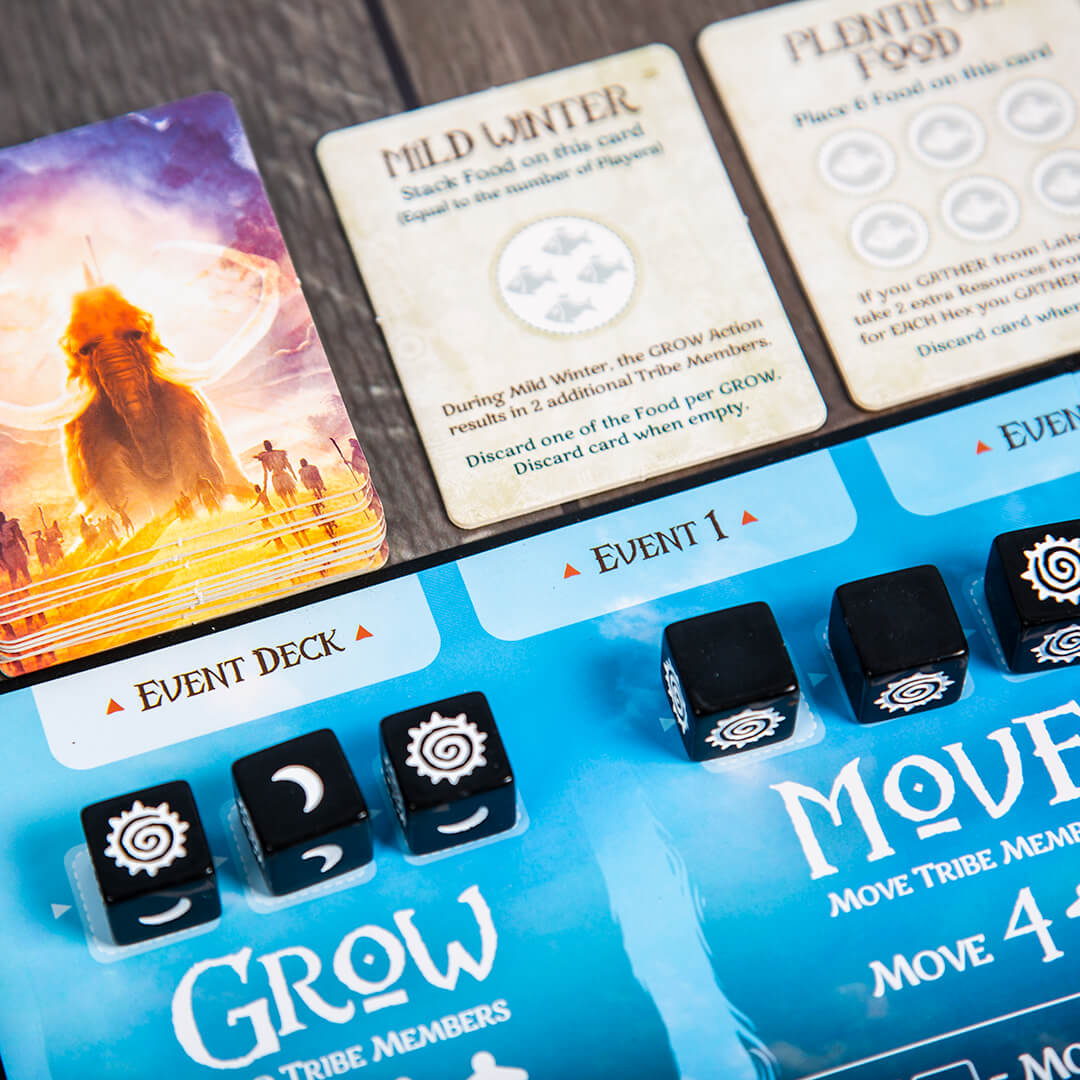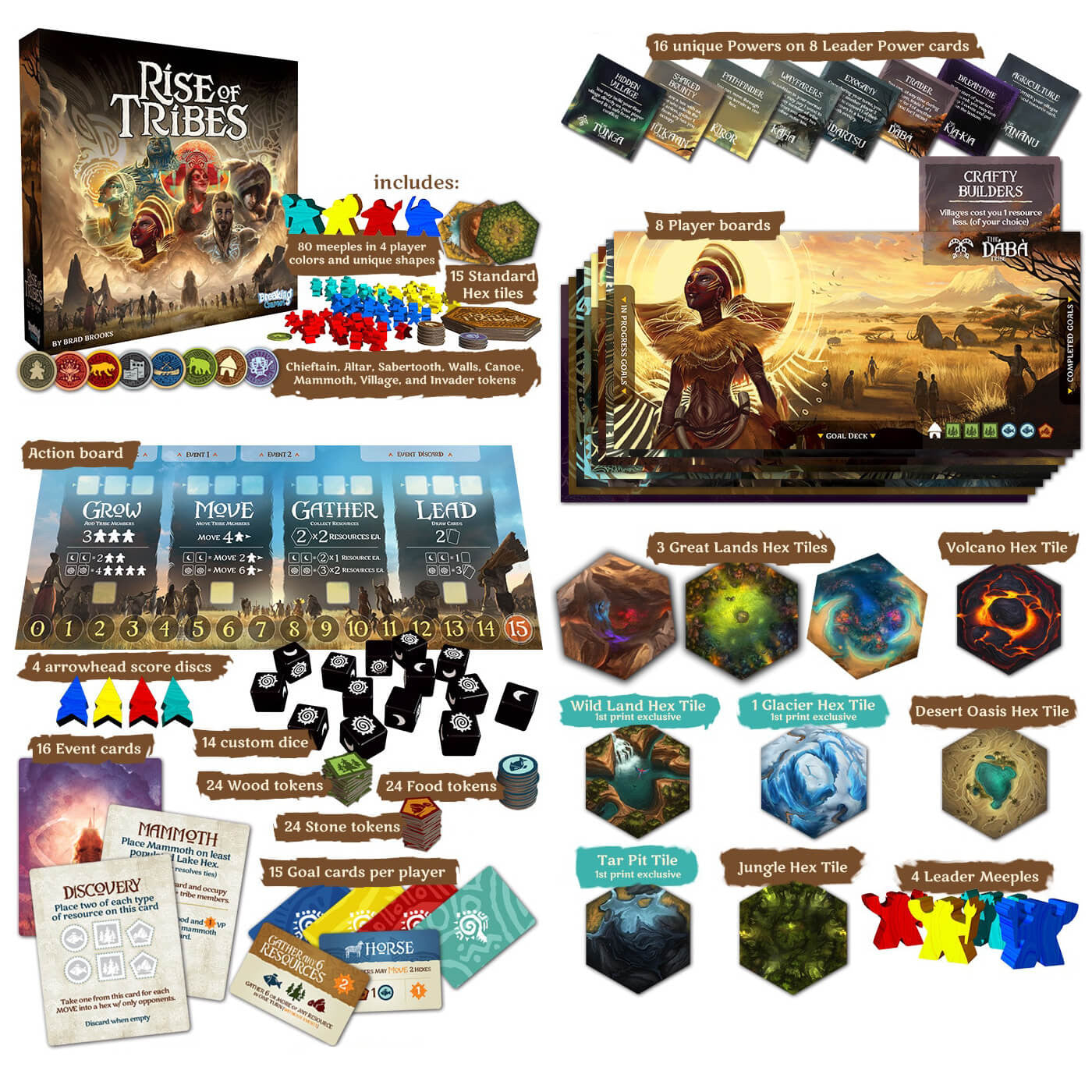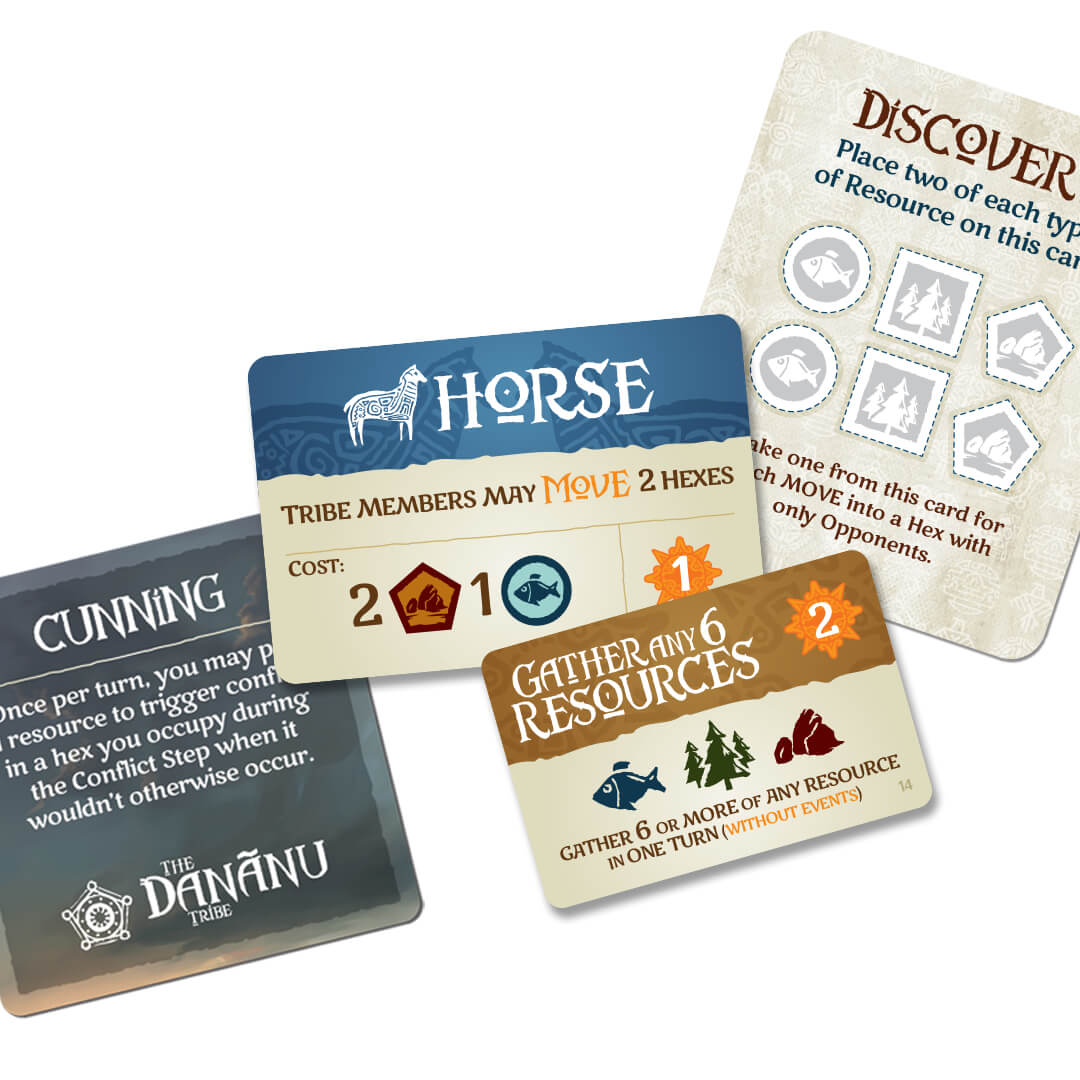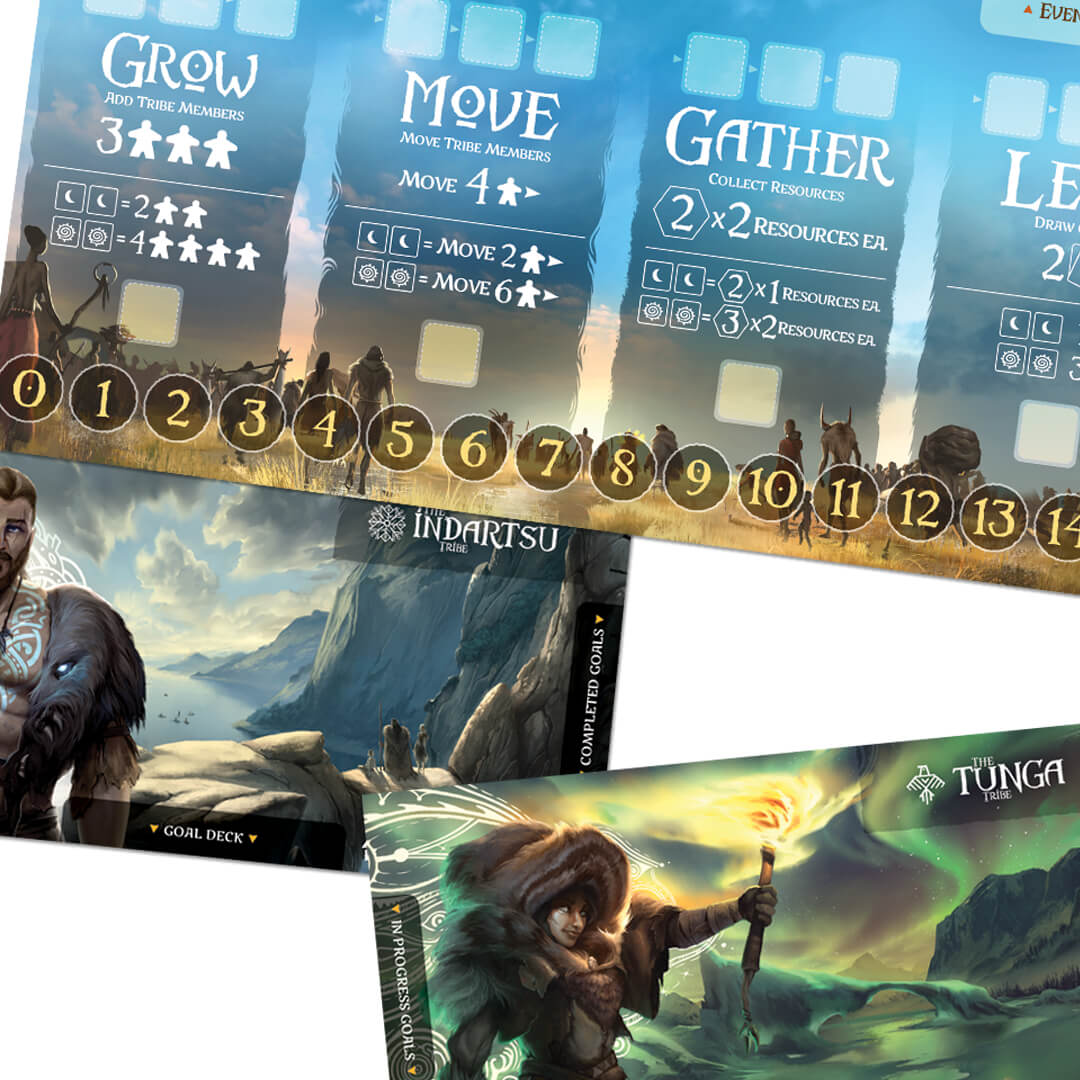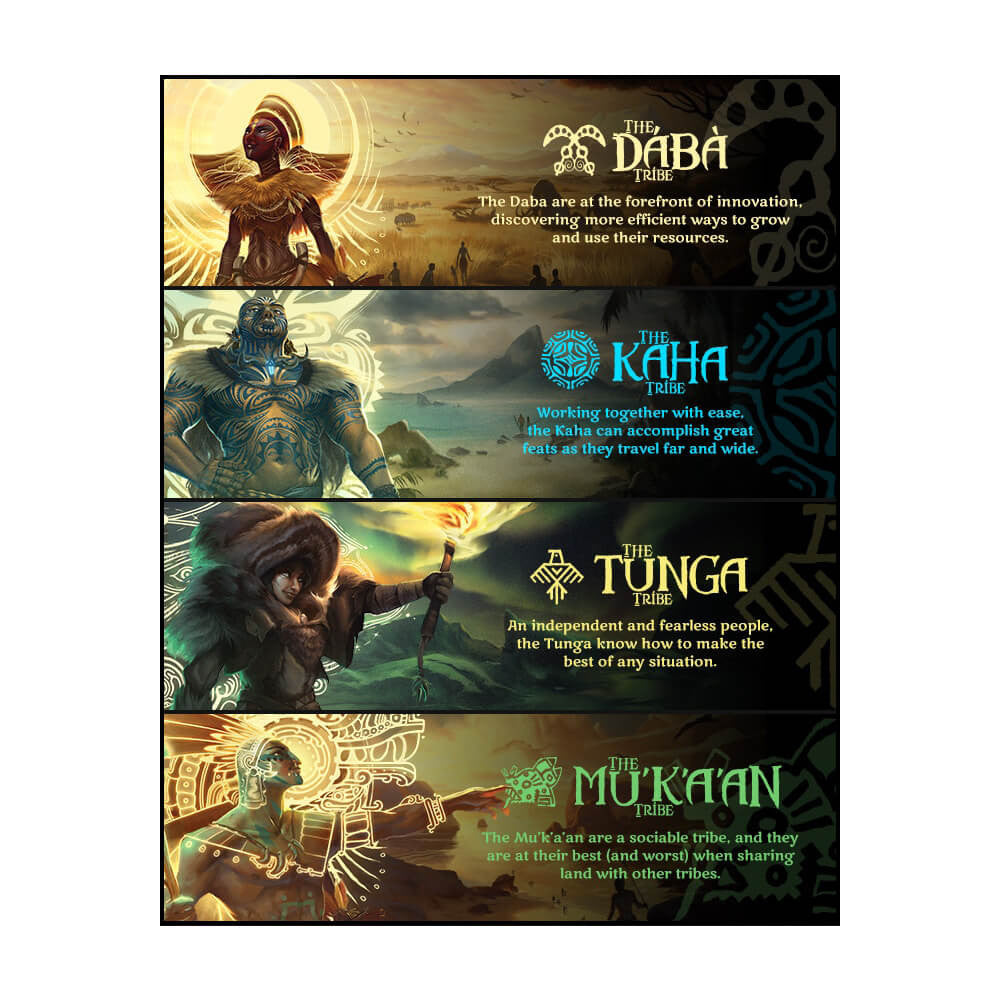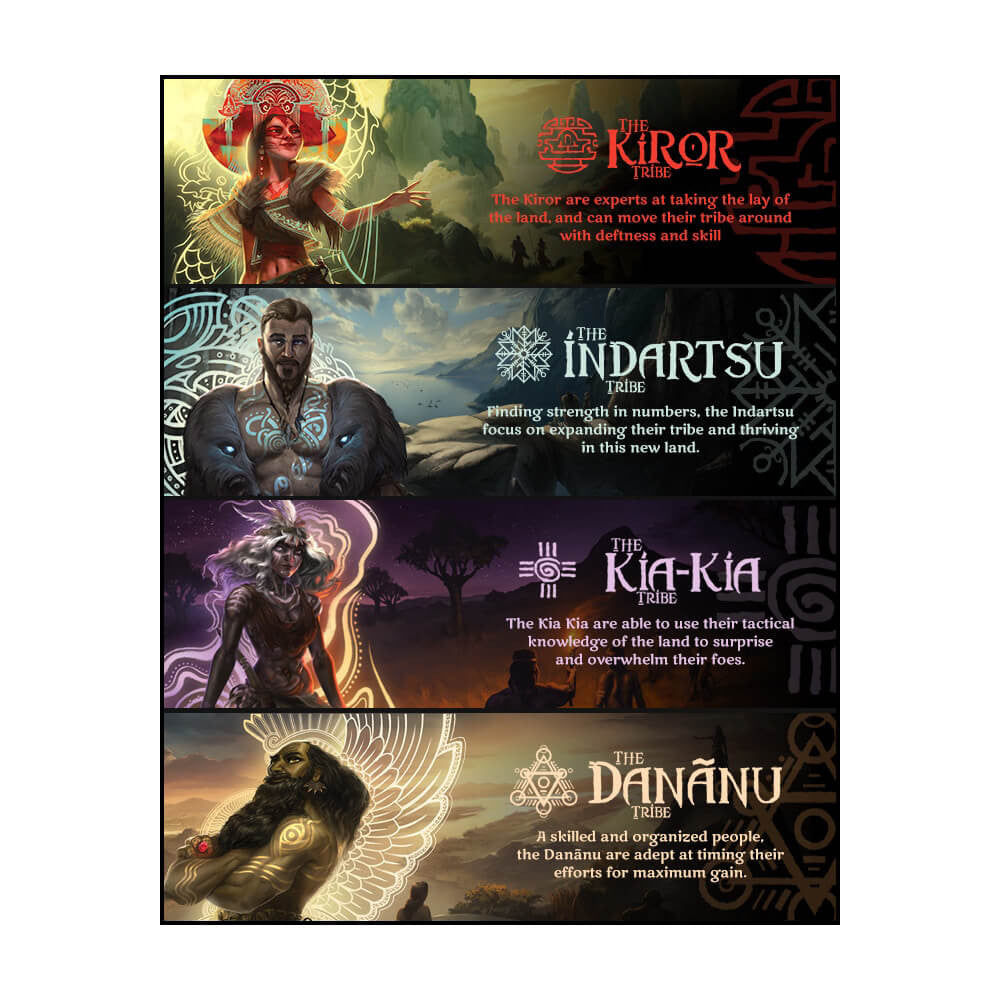 Players need to think a few steps ahead!
All of our games were close matches, and the dice movement mechanic required players to think a few steps ahead.
Simple with heavy strategy.
While the game is simple to learn, there are meaty strategic decisions that must be made.
A lot of hidden depth!
I first thought this game would be far too light, but after only the first 2 or 3 play-throughs, I soon realized there is a lot of hidden depth in Rise of Tribes.
Fun game with enough teeth!
This is a tight, fun, mid-family weight game with enough teeth in there for more experienced players.