Regular price
Sale price
$20.00 USD
Unit price
per
Sale
Sold out
Number of Players: 2-10
Age Group: 6+
Time To Play: 15 minutes
Freshness Guaranteed!
That's right, now you can ship POOP in a Bag to anyone and thanks to the Brown Bag's built-in box, it will actually arrive on their doorstep in the Brown Bag! A new way to send a bag of POOP to your friends or enemies, the Brown Bag Combo makes the perfect gag gift... or prank. We slap a shipping label on the back and you tell us where to aim the POOP!
POOP is a game where the first player to run out of cards wins! Take turns pooping but don't clog the toilet! Some cards make players perform crazy acts. POOP is playable with up to 10 players when combined with the PARTY POOPER (Green), PUBLIC RESTROOM (Blue), or KAWAII (Pink) editions. 
Included in the bag are:
POOP: The Game (Brown Deck)
POOP: Party Pooper Edition (Green Deck)
Share
View full details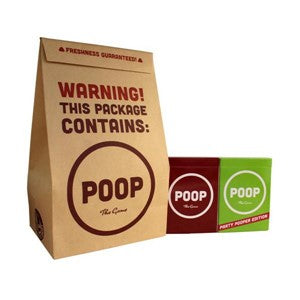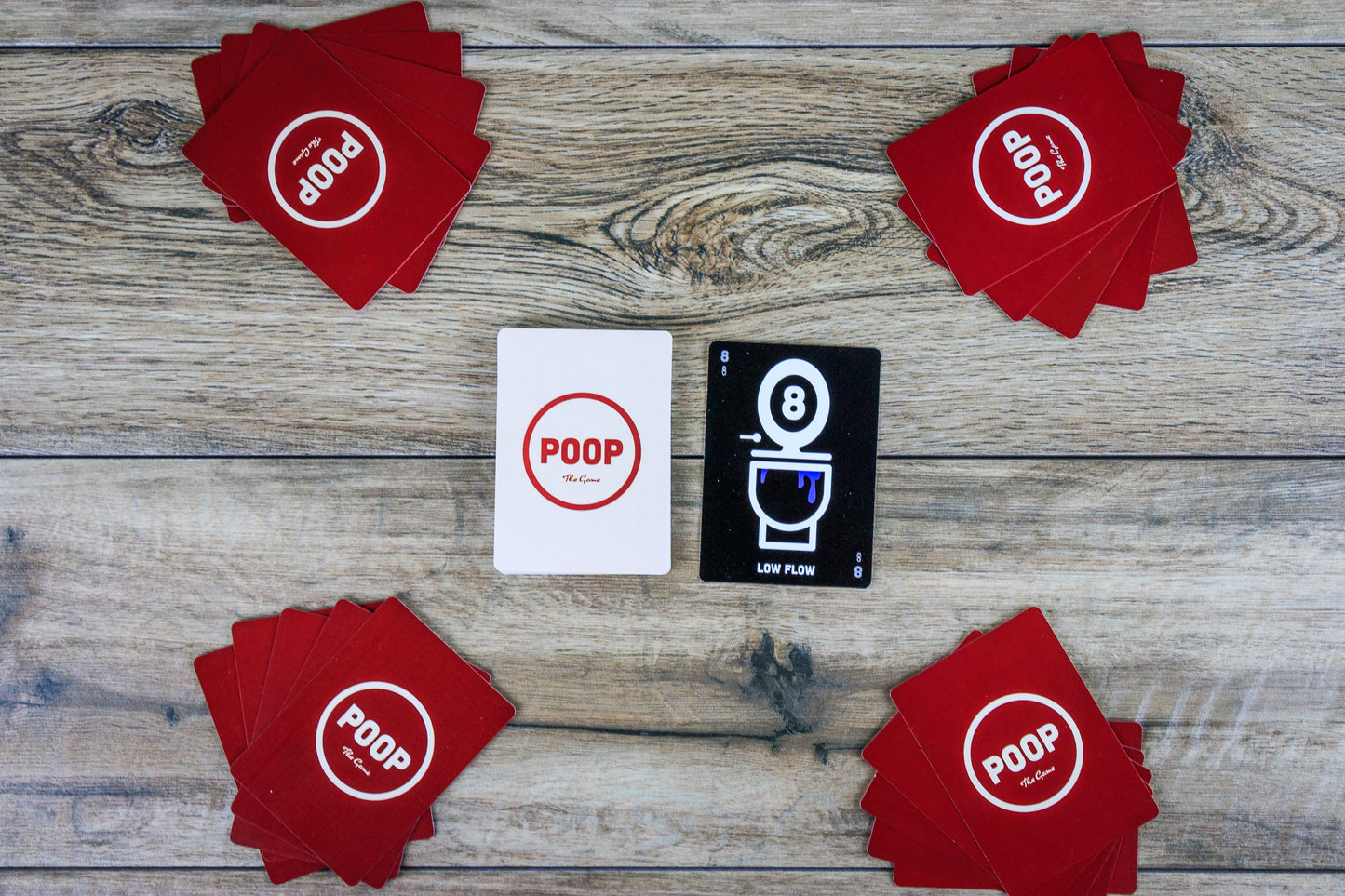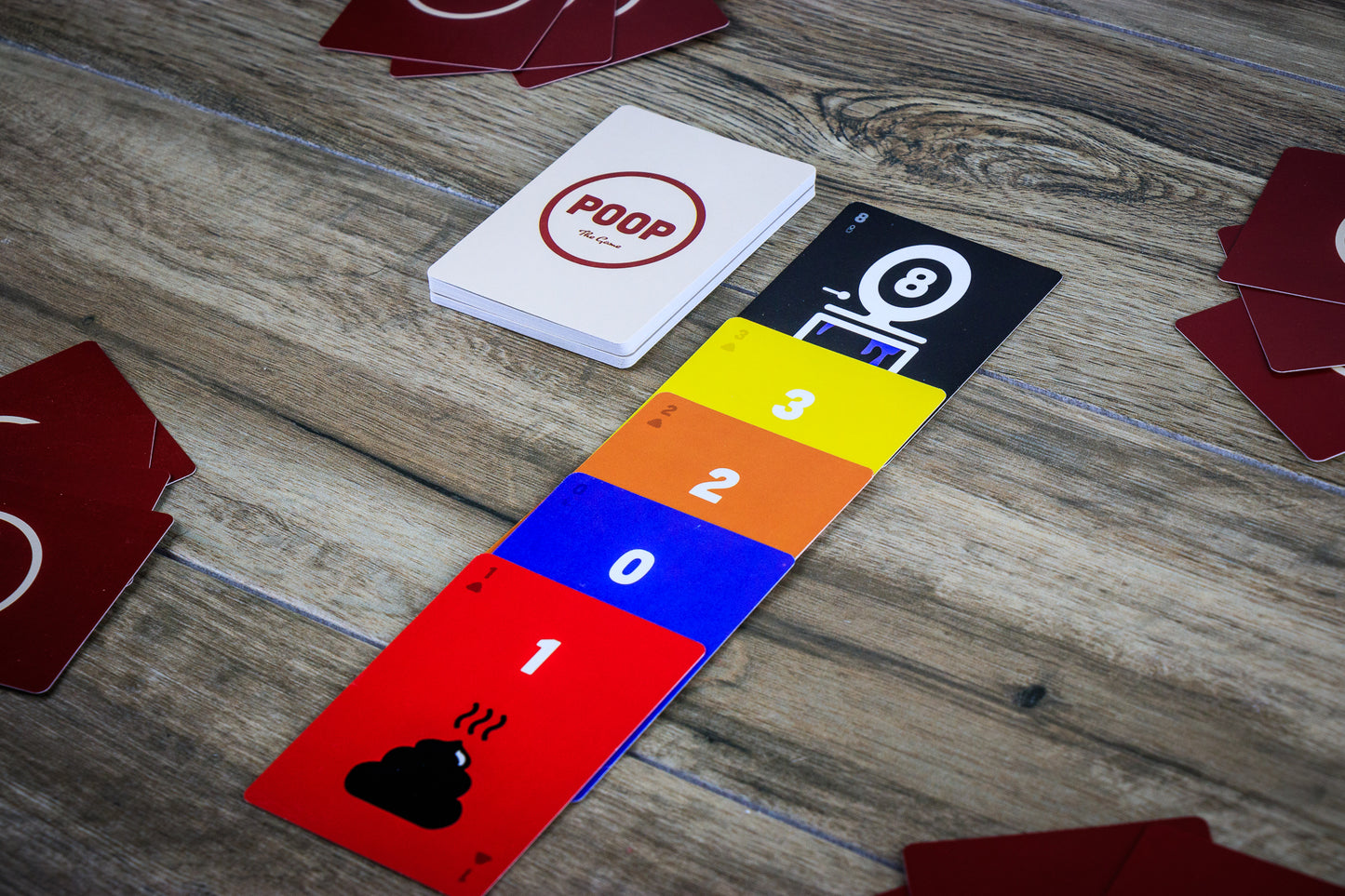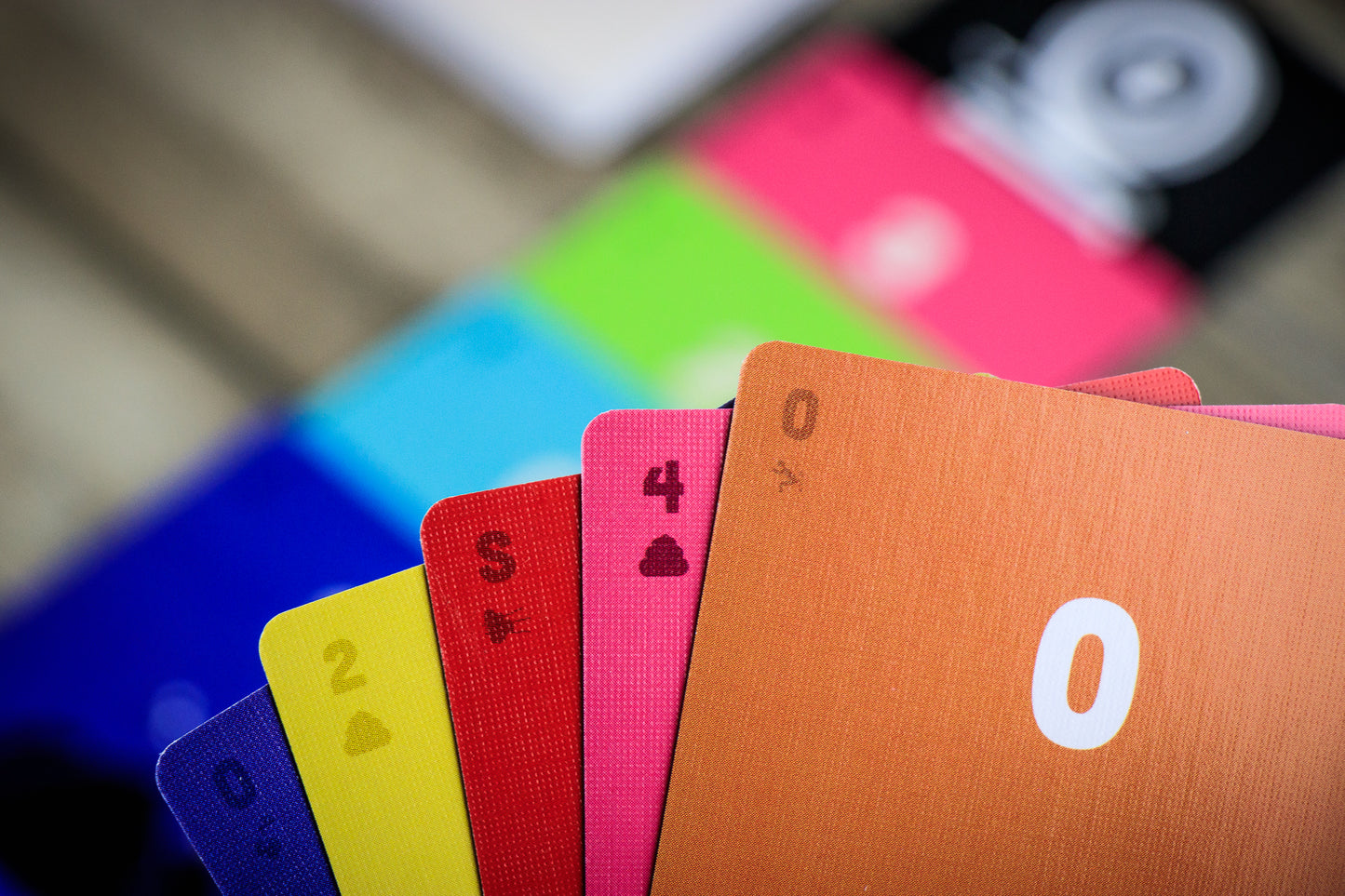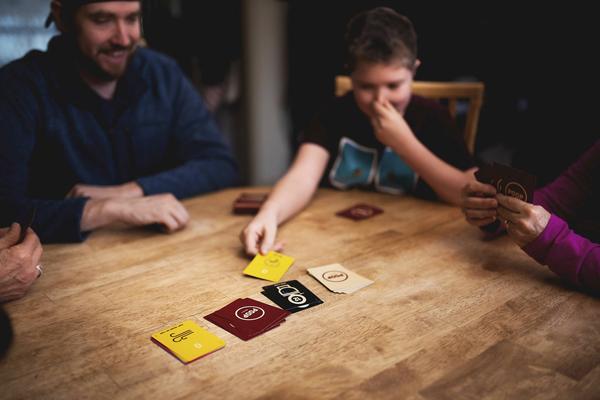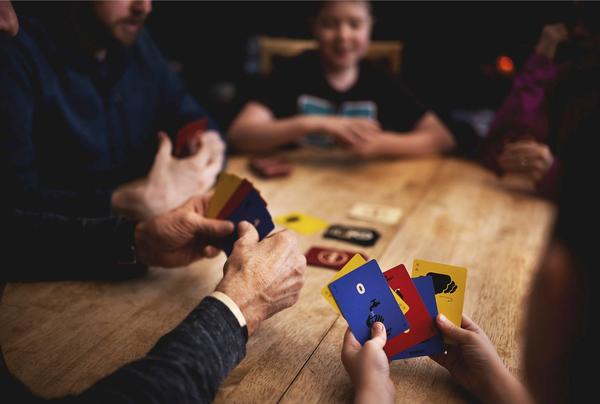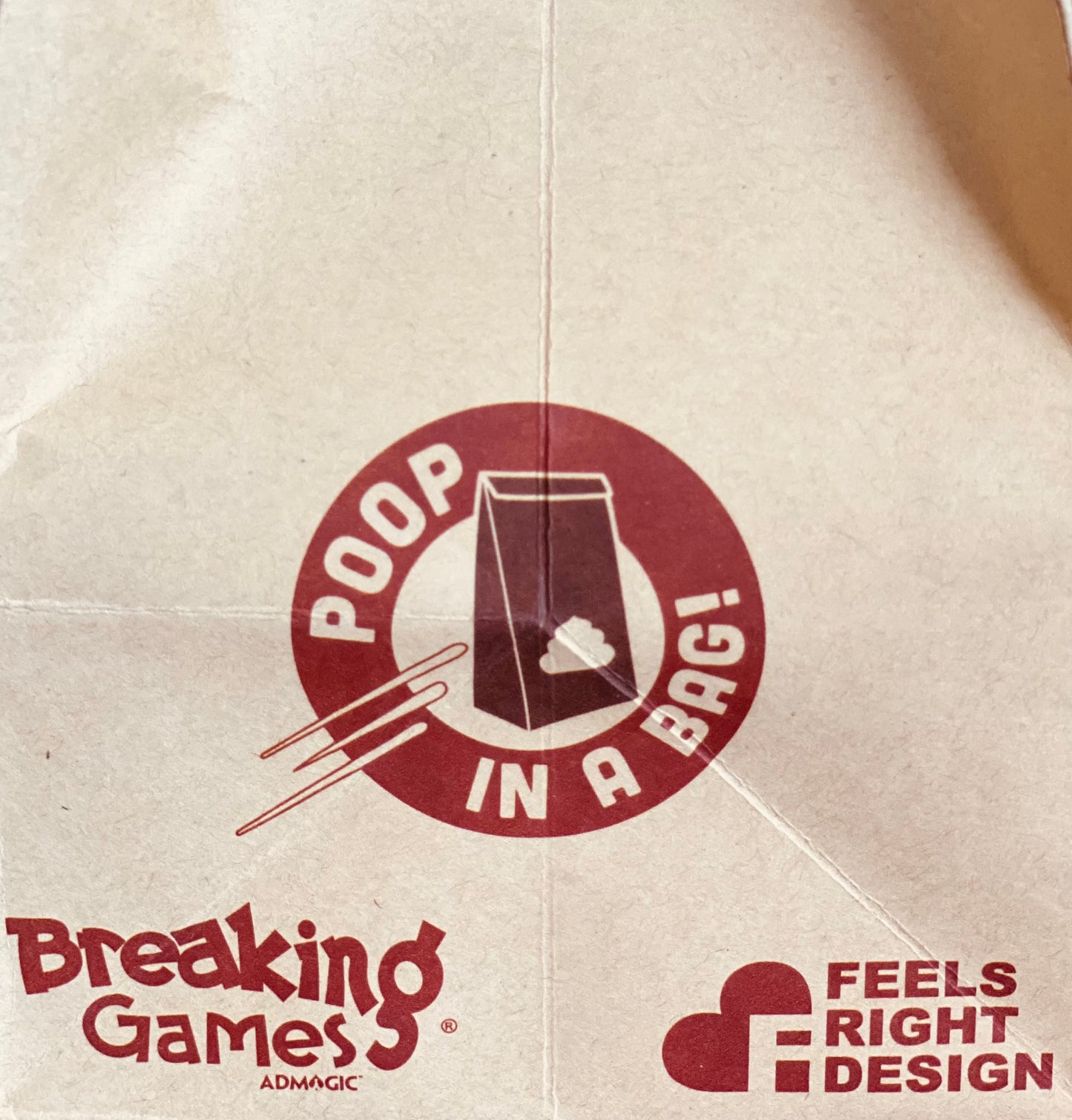 Disappointed
I opened my bag of poop, hoping to find poop, but only found a couple card decks, and no poop. Not even a fake plastic poop or rubber poop. I am very disappointed in the lack of poop in my bag of Poop.
I'm sure Poop the Game is great, haven't played Poop the Game yet, but I am looking forward to playing Poop the Game. Poop
Arriving on my doorstep in a brown paper bag, Poop the Game
Arriving on my doorstep in a brown paper bag, Poop the Game was gently wrapped in a bit of toilet paper inside. This is how the game is shipped, and it's just part of the experience of the little card game by Blaise Sewell. Along with the paper bag came a brief history of the game via email.
FULL REVIEW
http://www.purplepawn.com/2015/04/second-lookpoop-the-game/
Found on TGN Desk: Poop in a Bag
It's another day at the TGN office. Another day where I get to my desk and a bag of POOP is on it. You may say, "But Jared, I never have those type of days. That's not normal." Not to worry, it wasn't a real bag of poop this time. Well, the bag was real, but the POOP was not, well, poop. It was POOP: The Card Game from Feels Right Design.
FULL REVIEW
http://www.tabletopgamingnews.com/found-on-tgn-desk-poop-in-a-bag/
Its a bird, no it's a plane... nope it's just a clogged toilet!
It's the most hilarious fun you'll have watching your friends take a dump.
FULL REVIEW
http://hd1jump.com/poop-the-game-the-review/
A simple, quick little filler for a super casual setting
Kids will love it, if you're ok with having them tell poop jokes for the rest of the day. In the right setting Poop the Game is a quick bit of fun, and a lot of laughs!
FULL REVIEW
http://www.theologyofgames.com/theology-of-games/2015/9/15/dont-go-in-there-a-single-take-review-of-poop-the-game