Regular price
$50.00 USD
Sale price
$45.00 USD
Unit price
per
Sale
Sold out
Number of Players: 2
Age Range: 8+
Time to Play: 10 Minutes
Great for the whole family while at home!
The KLASK game board is shaped like a ball field with two deep holes functioning as goals in each end of the field. In the middle of the field, three white magnetic pieces serve as "obstacles" – do NOT attract them to your own gaming piece! Your gaming piece is a black magnet. You control it by holding a large magnet under the board. This magnet is connected to a small magnet placed on the field. The purpose of the game is to push the small, red ball around on the field with your magnet/gaming piece, shoot the ball past the obstacles and your opponent and into the goal hole. It's so much fun when your opponent suddenly is covered in white obstacles or you drop your gaming piece into the goal – something which might happen if you get a little too eager!
*Rare 1st edition stock from the very first print run!
Share
View full details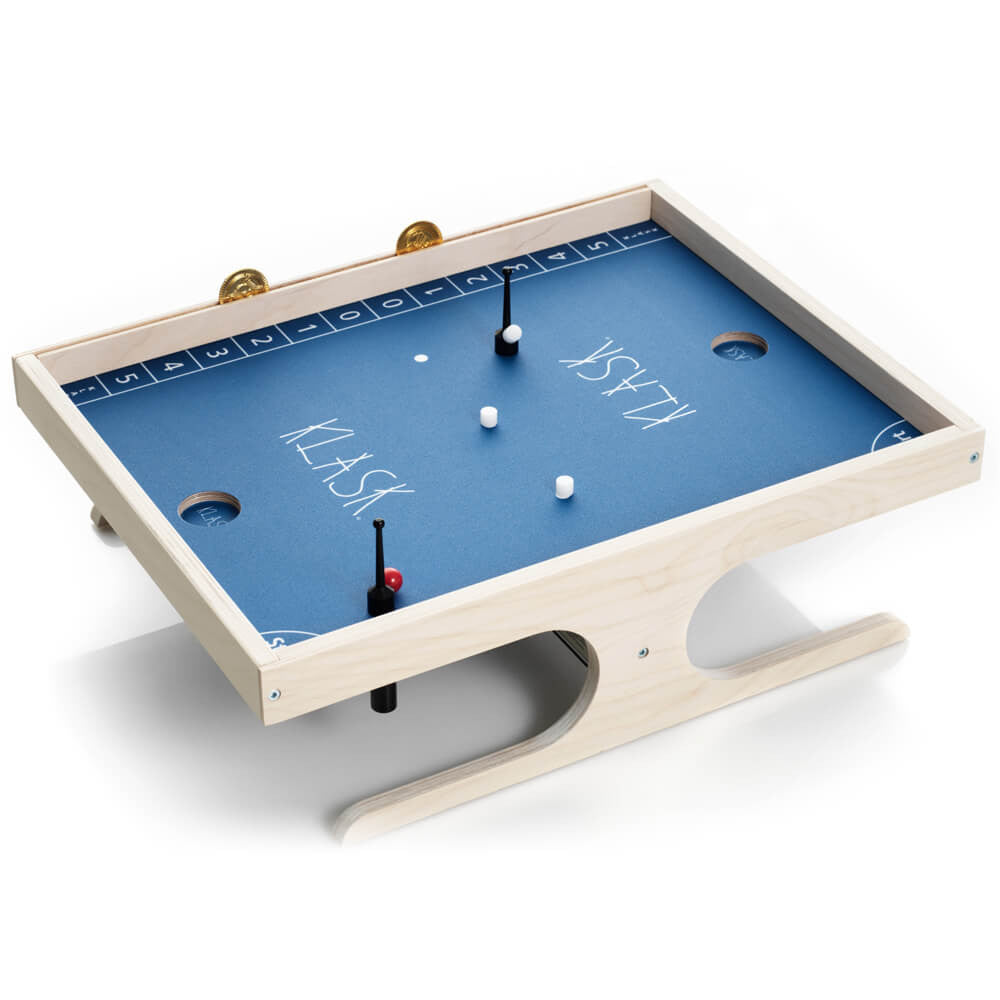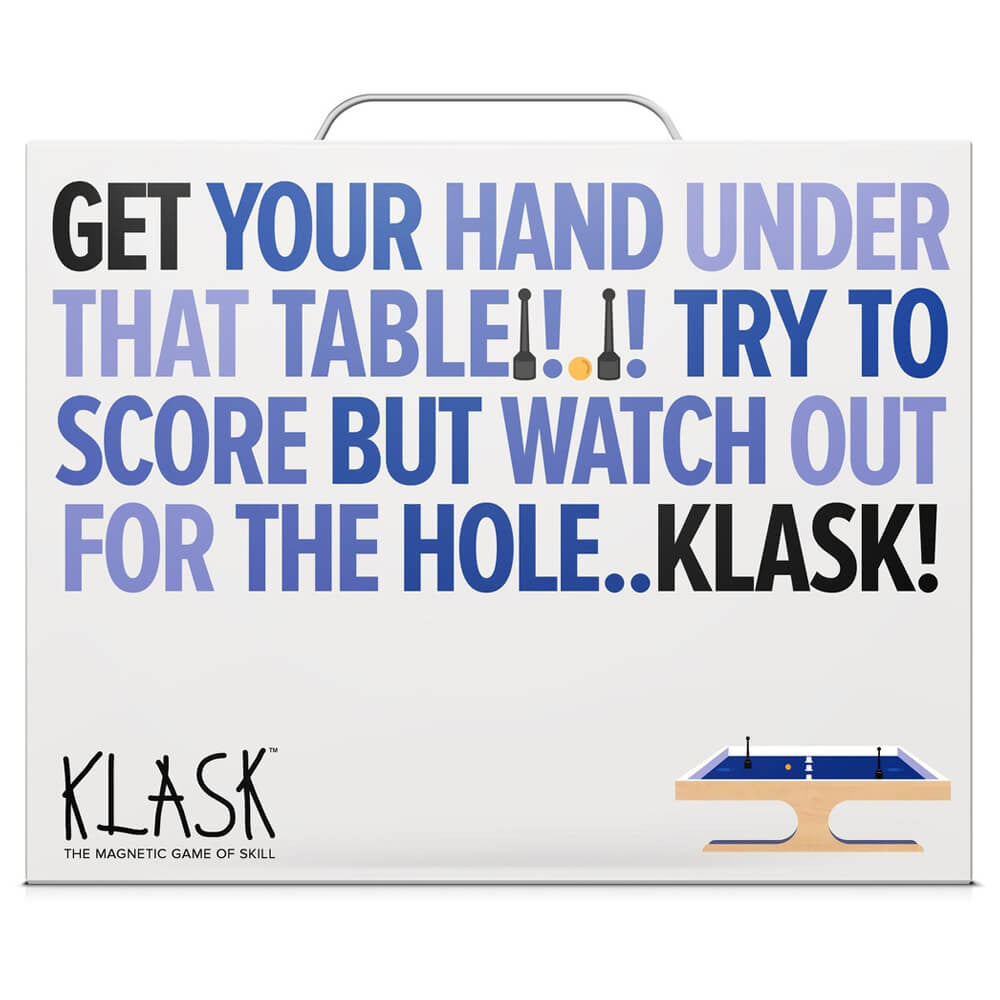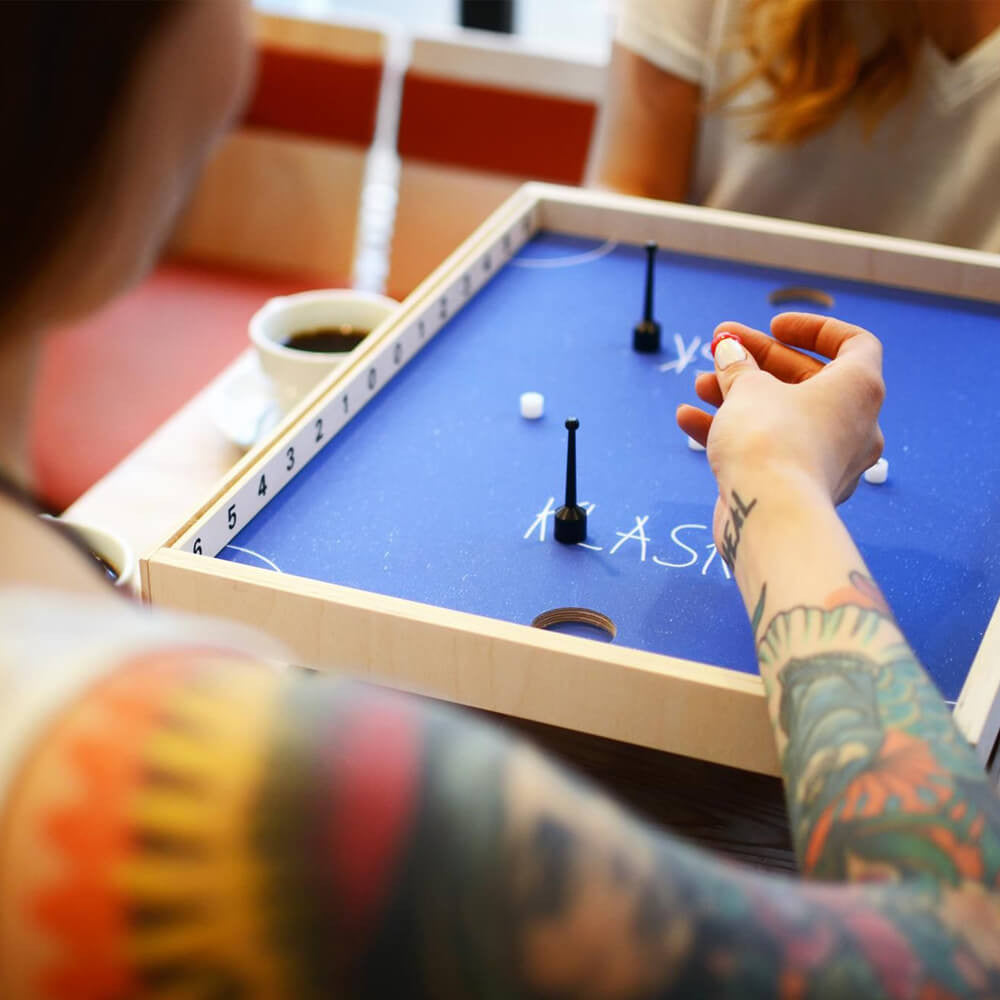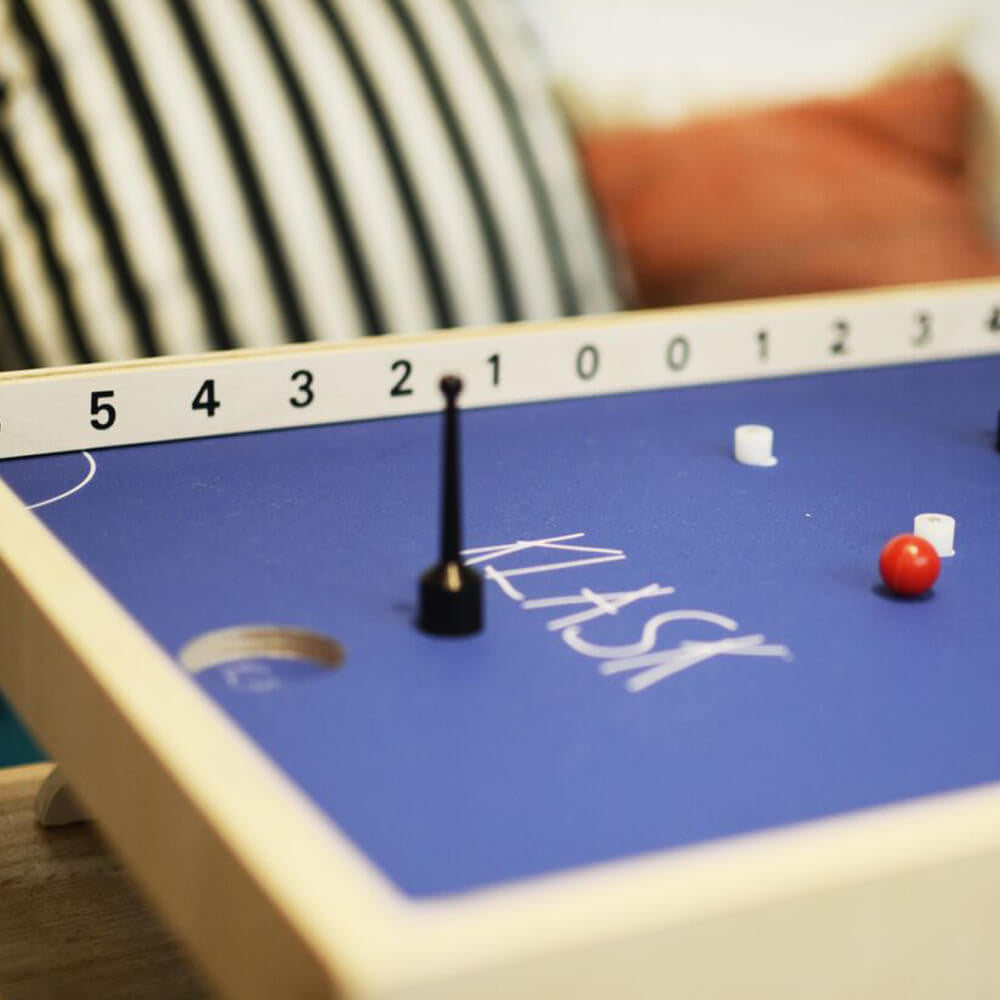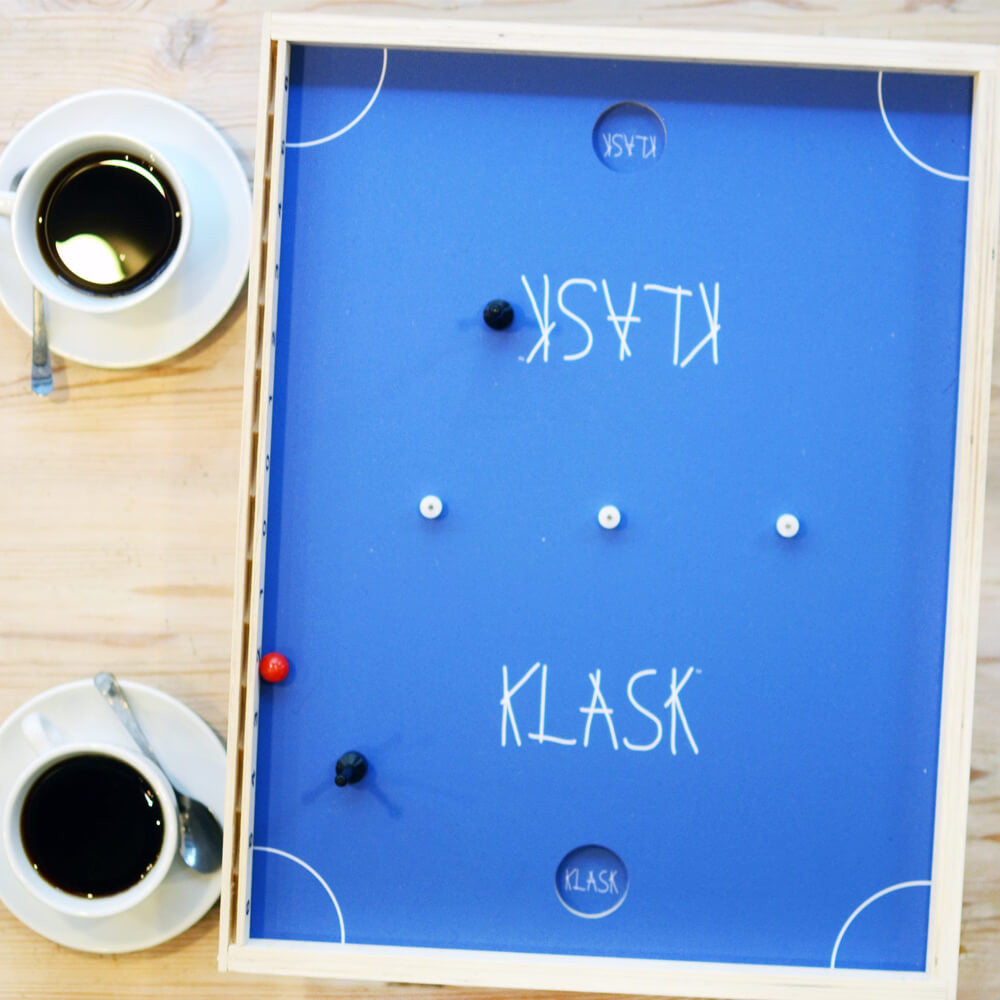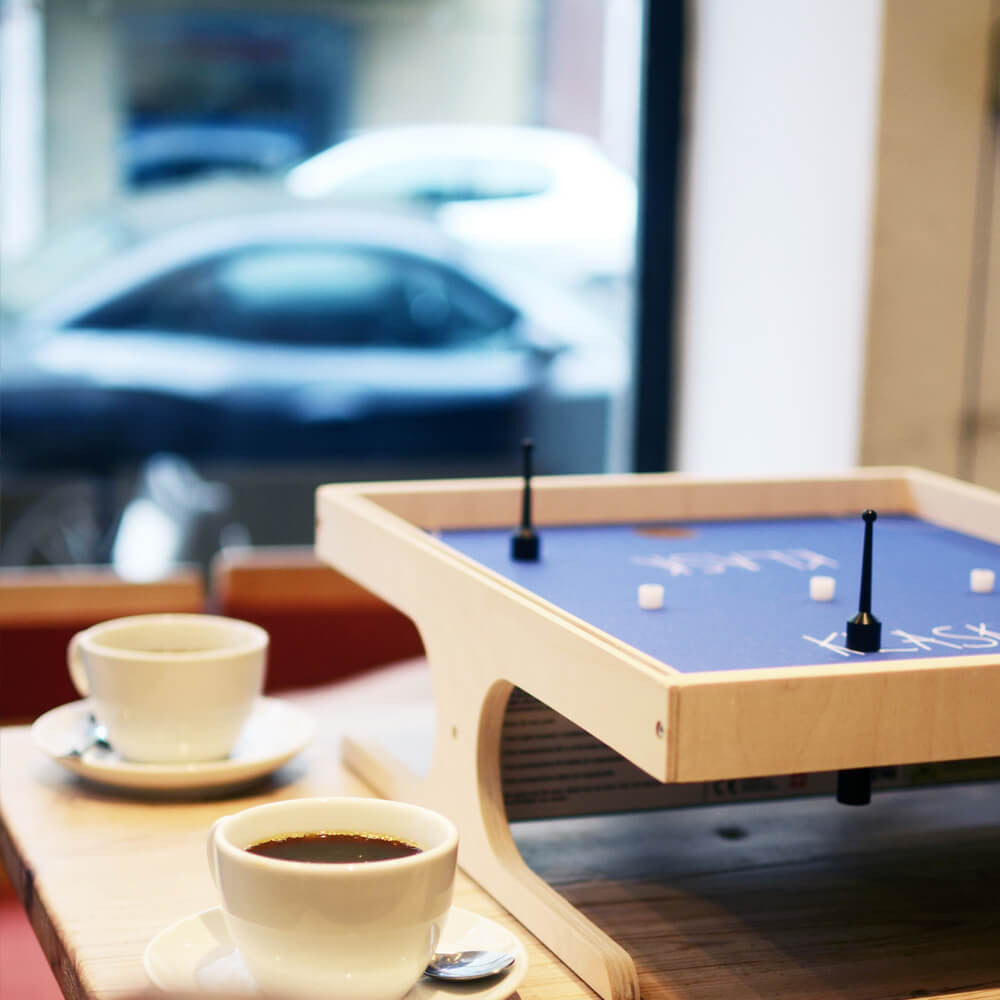 Adictive!
This game is great. My whole family is obsessed with it. And it has revealed a new fiercely competitive side of my daughter.
If only it folded flat, we could travel with it for the holidays. But we absolutely love it.
What a wonderful game!
Seriously so much fun and an easy game to get all sorts of gamers to play!
Magnets and Pylons, Oh My!
If you're the type of person that has a pool table or has dexterity games as a regular installment in your home then there's a good chance that KLASK is for you.
FULL REVIEW
http://islaythedragon.com/featured/magnets-and-pylons-oh-my-a-review-of-klask/