Regular price
Sale price
$40.00 USD
Unit price
per
Sale
Sold out
Number of Players: 2-5
Age Group: 13+
Time to Play: 30 Minutes
You're all bandits trying to rob this boomtown blind!
Take down the bank, train, stagecoach, and even the saloon in this frantic and fun real-time dice shoot em' up!
In Boomtown Bandits, players take turns placing two shooter tokens and a coward token around the town — face down to hide your coward's identity! All the tokens are then revealed.
A Wild West "draw" occurs whenever any competing bandits try to rob the same location. This shootout is in the form of simultaneous dice rolling (with players rolling as many corresponding dice as they allocated tokens), and rolling is continuous until there's a hit or until a coward runs!
Locations include seven loot cards, each with strategic weapons and abilities to help you in future fights. When any location is out of cards the game ends, bonuses are awarded and the bandit with the most loot wins! Who will rob the most money and be the baddest bandit of them all?
Share
View full details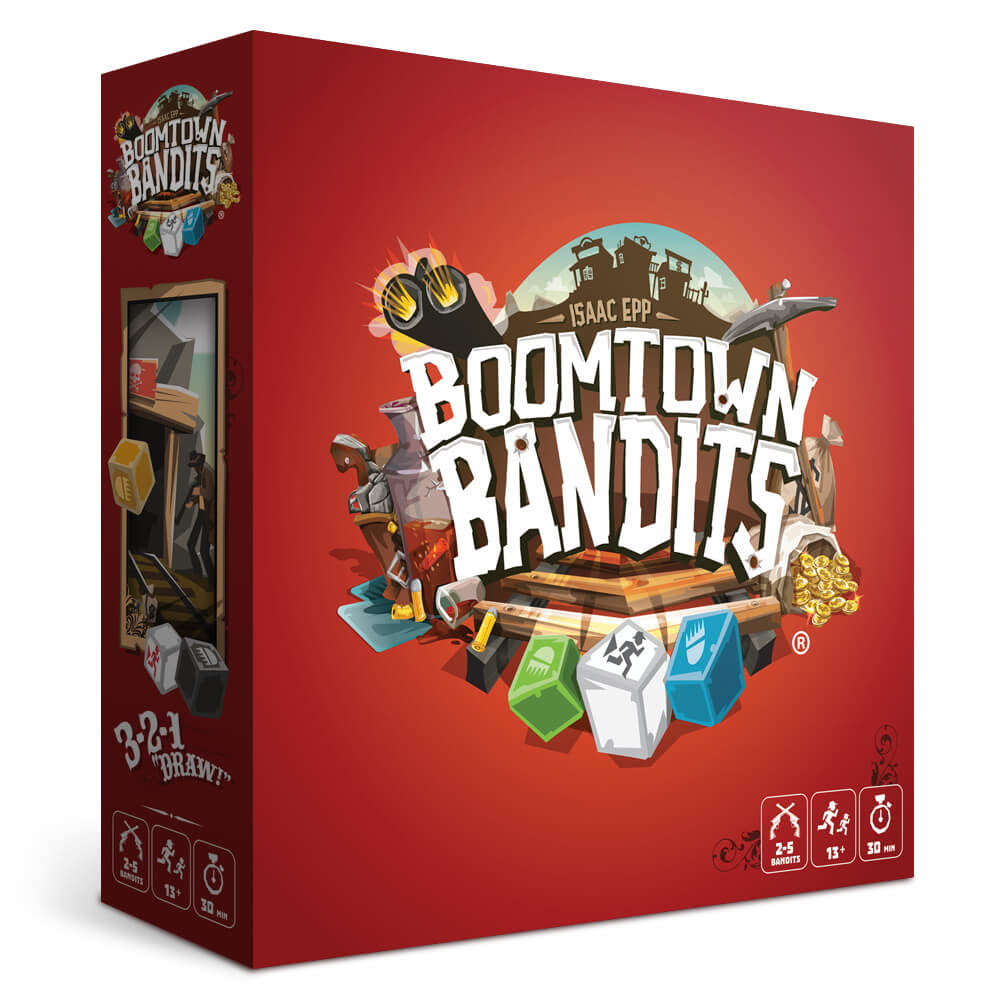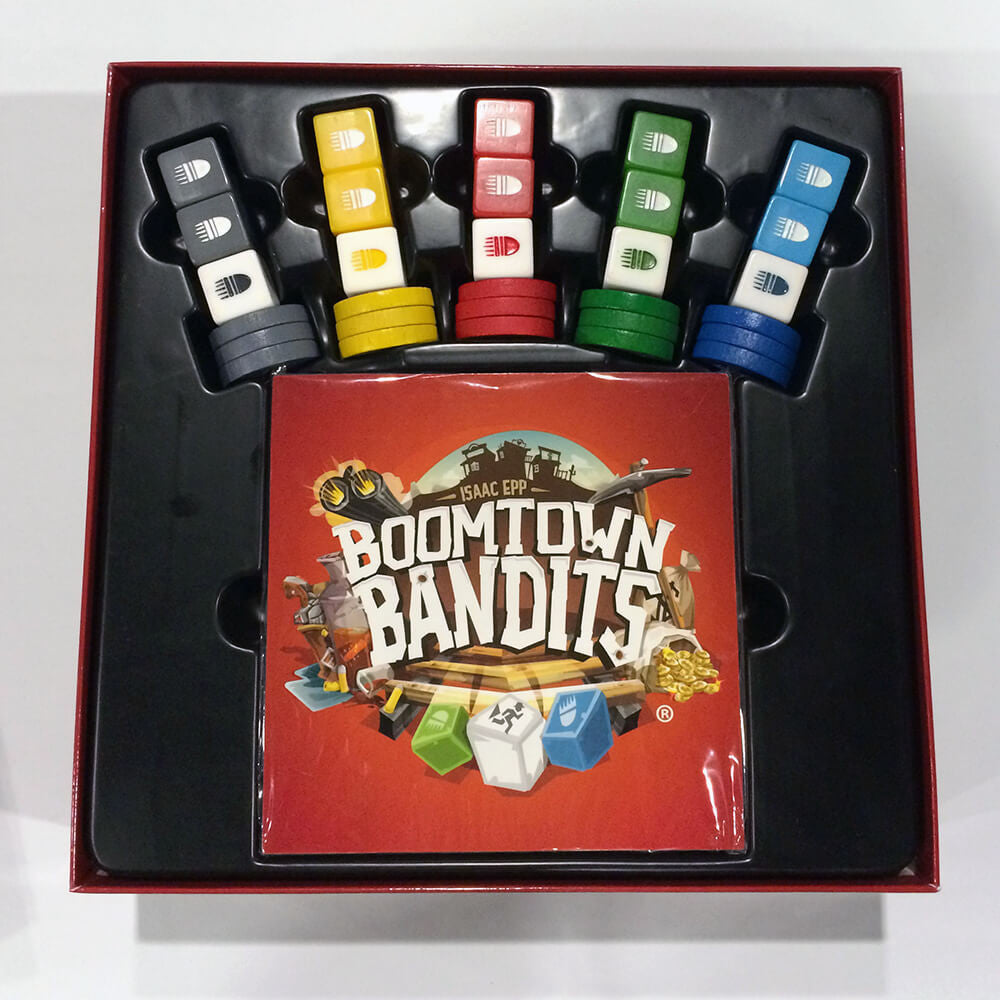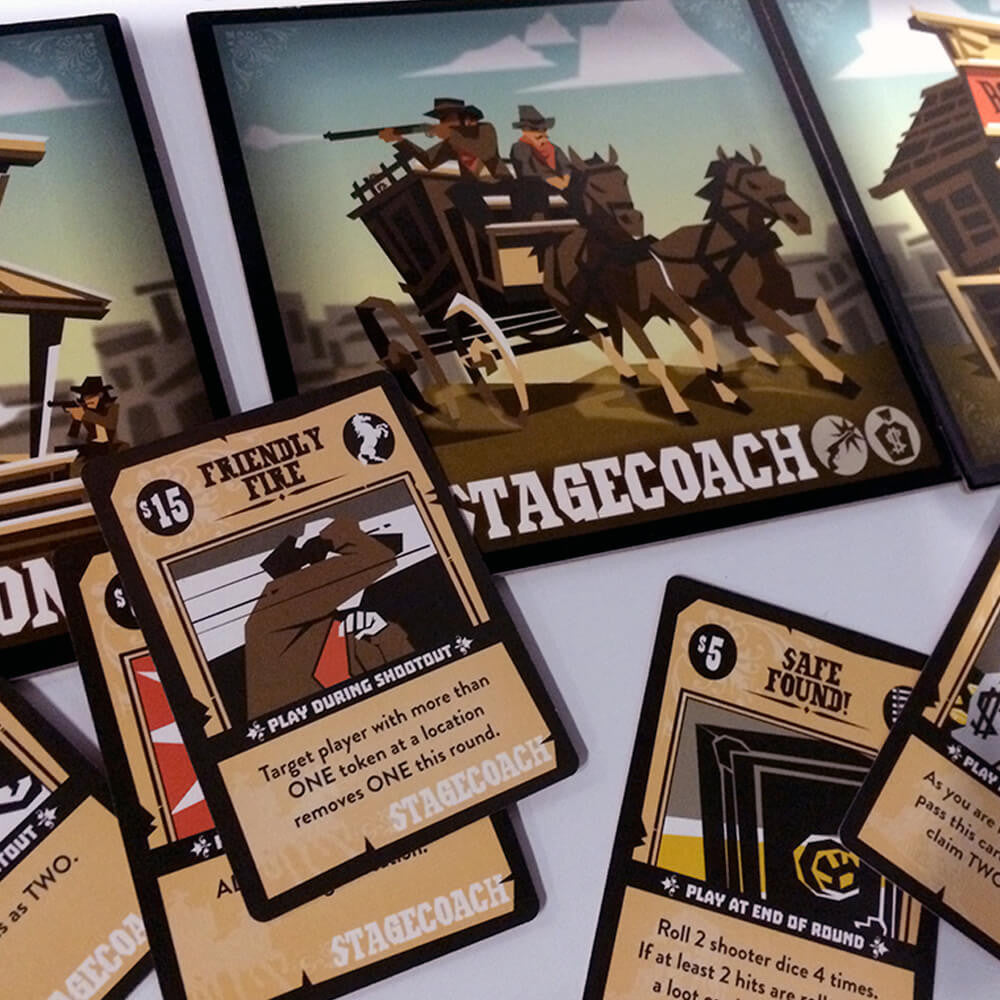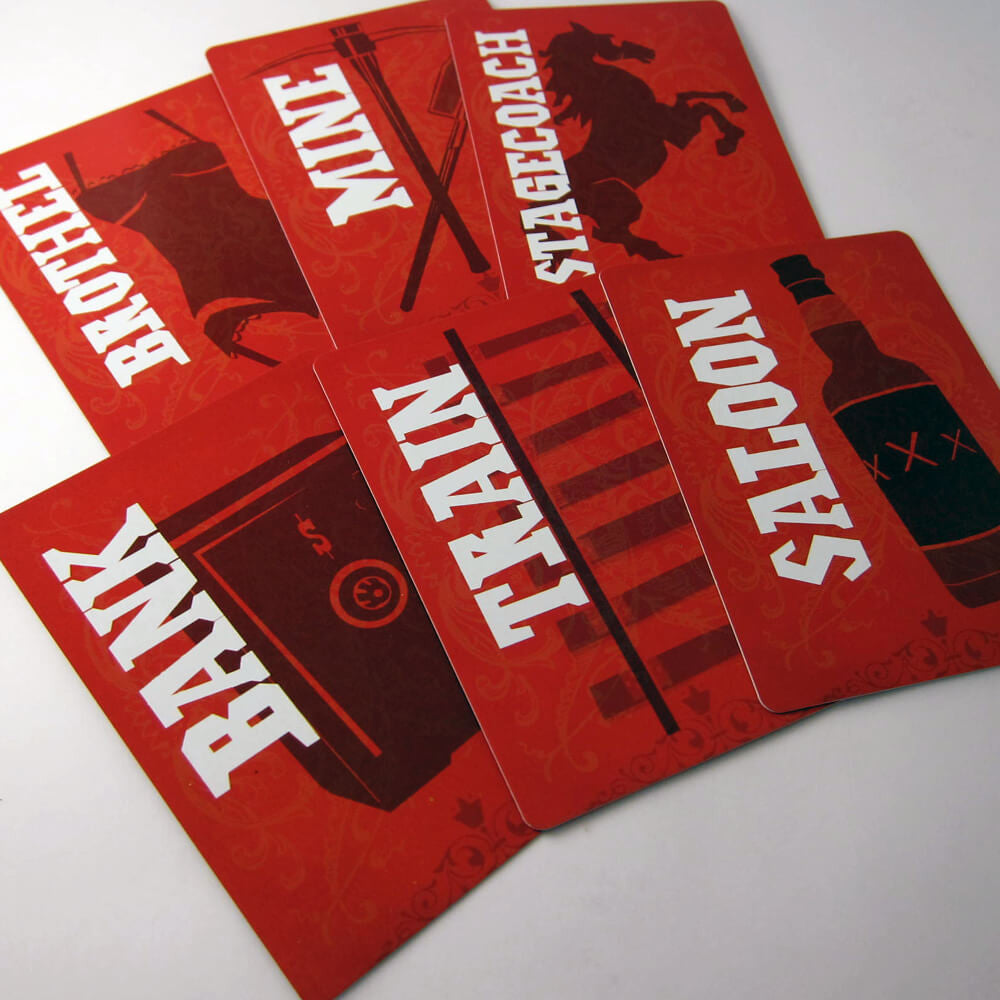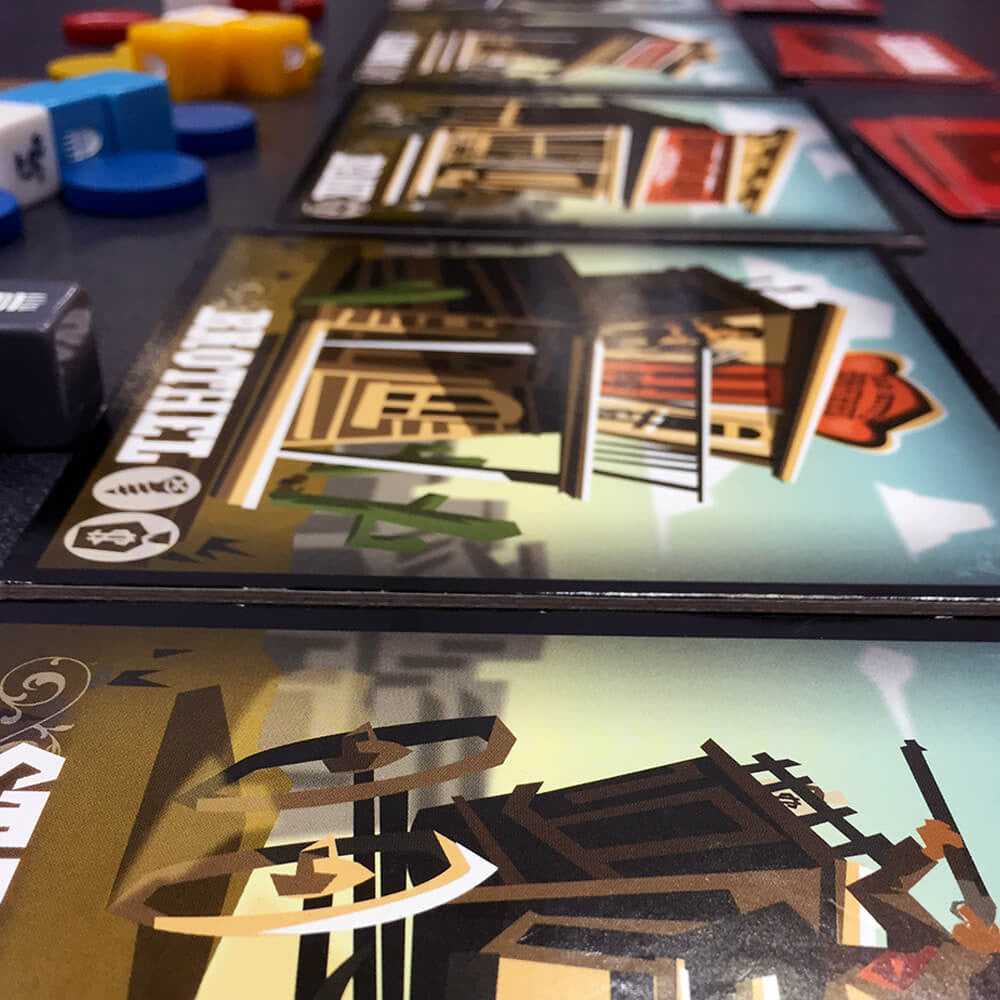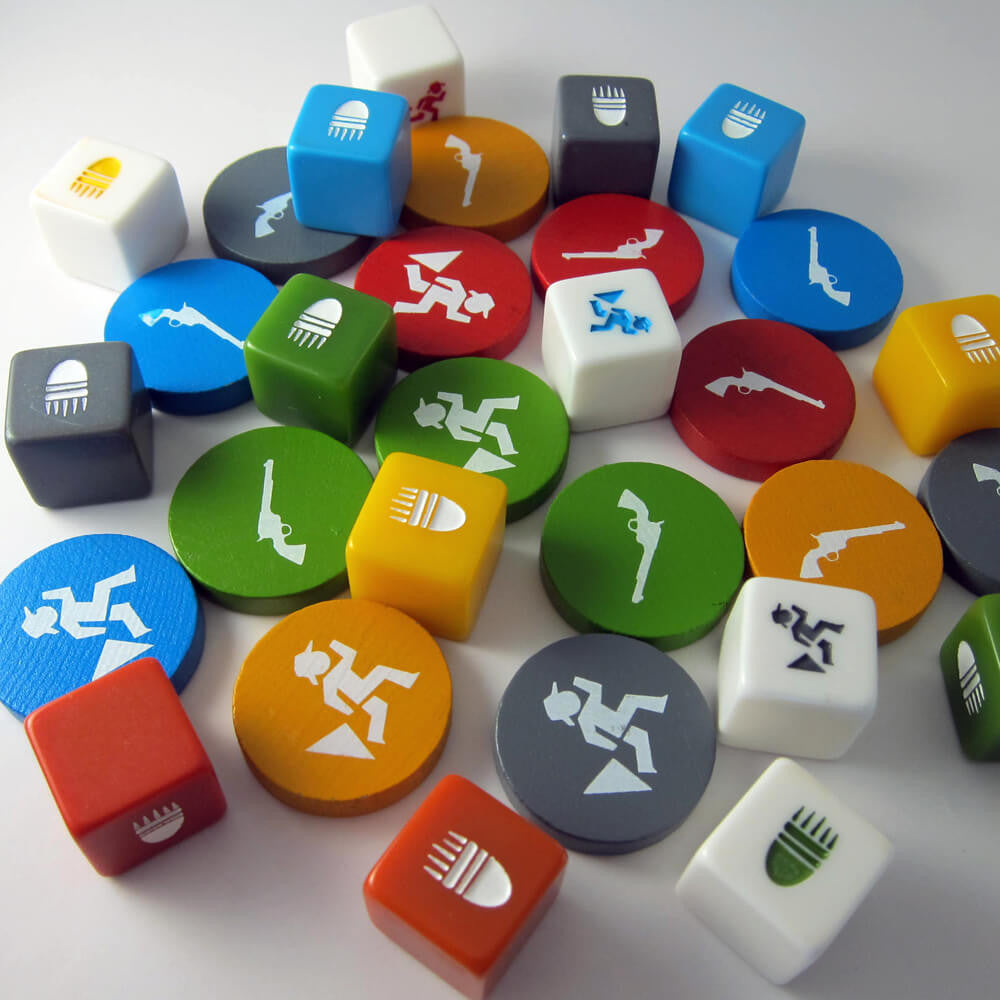 A Great game that plays quickly
This game plays quick and is a bunch of fun with a huge amount of interaction. You are rolling to fire your "gun" against the other players. It keeps the players who are not involved by having them count down and watching the rolling to make sure no one calls out incorrectly or too quickly. I have several friends who always expect this game to be in my collection when I visit or they visit. I picked it up at GenCon 2015 and three years later I am still pulling it off the shelf to play on a regular basis. A great warm up game for any game night!
Easy to Learn, fun to play!
This is a great game. Easy to learn and a blast to play! Only takes about 30 minutes. Definitely recommend!
Addictive, Fast paced, fun for all!!
Absolutely loved this game, demoed at Gencon, was drawn in by the colorful artwork and stayed for the fantastic game play. Really enjoyed the strategy and reflex elements on the "shoot off" I'm eagerly awaiting the arrival of more units as it sold out at Gencon. Great game enjoyed by a diverse group of "bandits"