Regular price
$0.00 USD
Sale price
$25.00 USD
Unit price
per
Sale
Sold out
"Simple, quick, and fun for the whole family!"
- A Pawn's Perspective
Number of Players: 2-3
Age: 12+
Time to Play: 15 Minutes
Round and Round the Cauldron Go! 
Magic wands you use to throw, into the caustic boiling stew, the items of a witches brew! In Something Wicked, players become witches gathered around a large plastic cauldron. Using Bubble, Toil, and Trouble actions to move and take plastic wands from the cauldron, as well as getting other witches to match their moves, the witch that has taken thirteen wands of the same color becomes the most wicked witch!
> Play Something Wicked on Tabletop Simulator!
How To Play Something Wicked
Game Asset Downloads
Share
View full details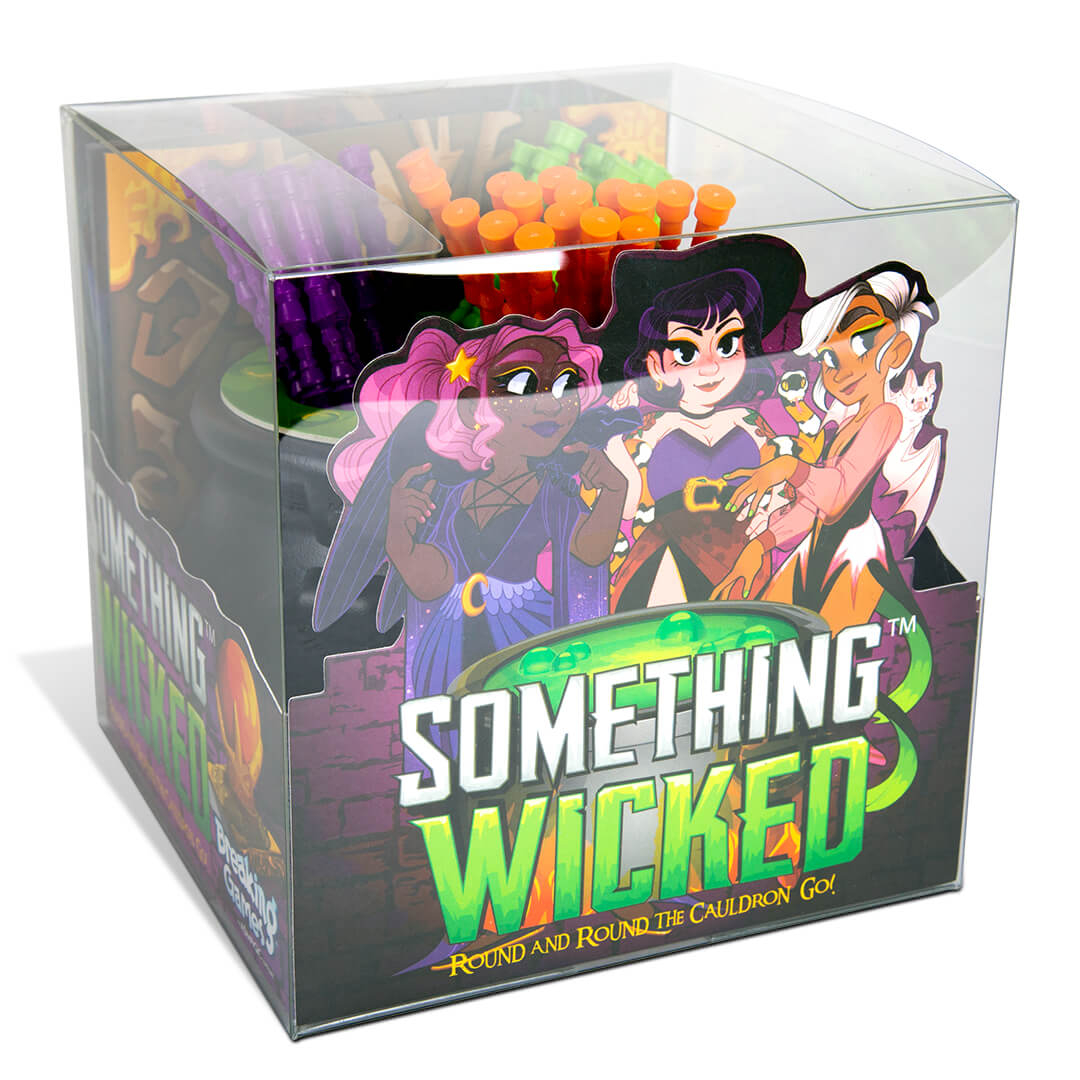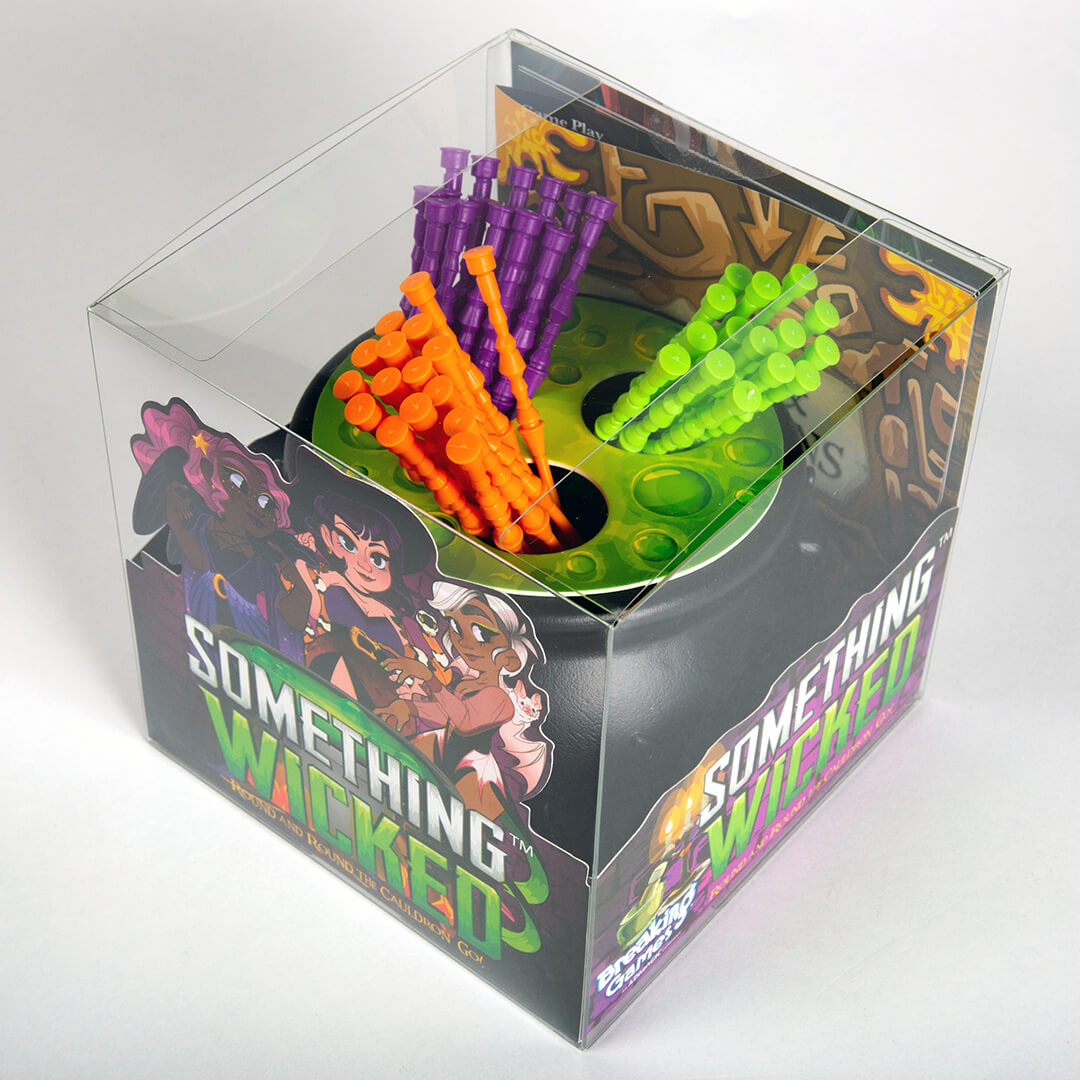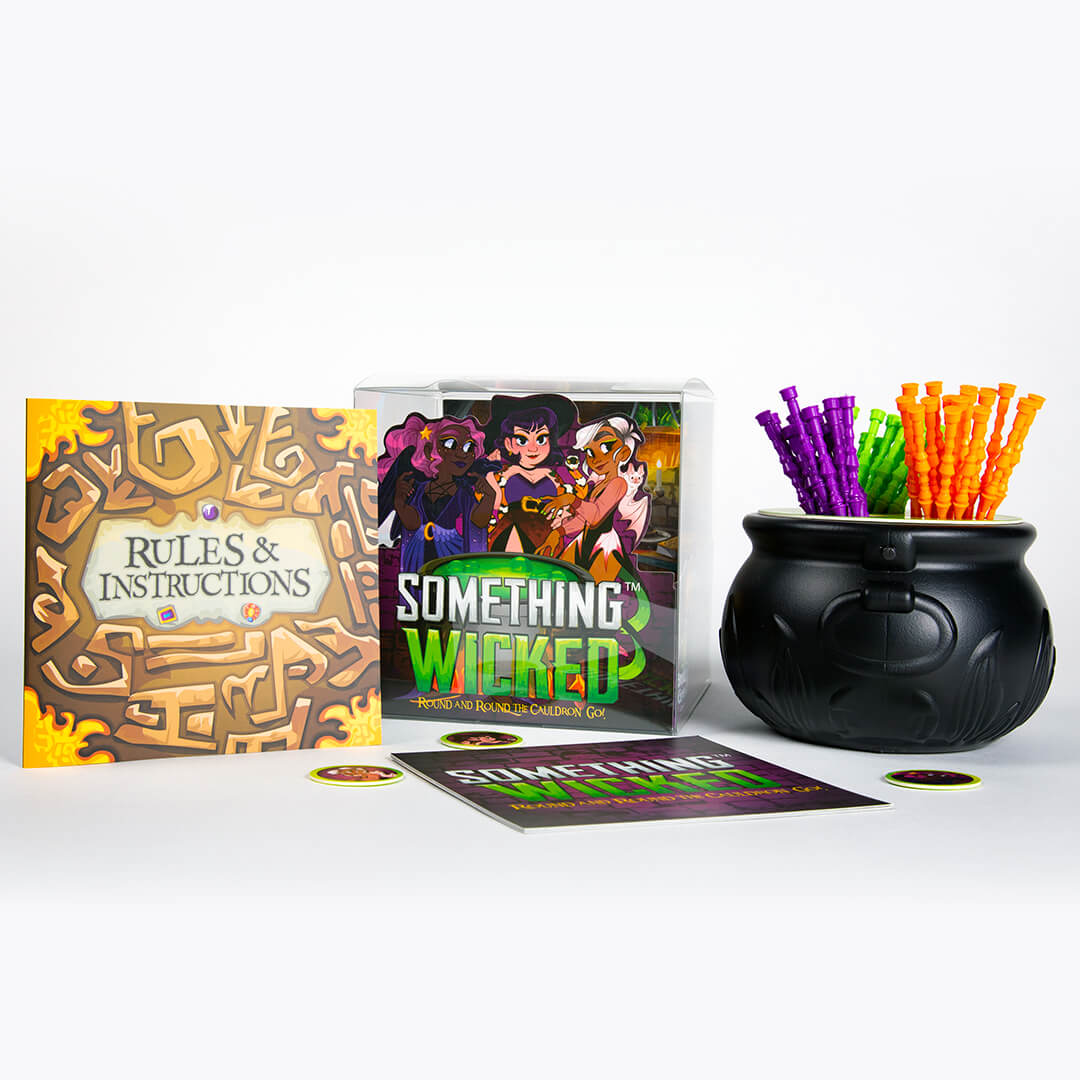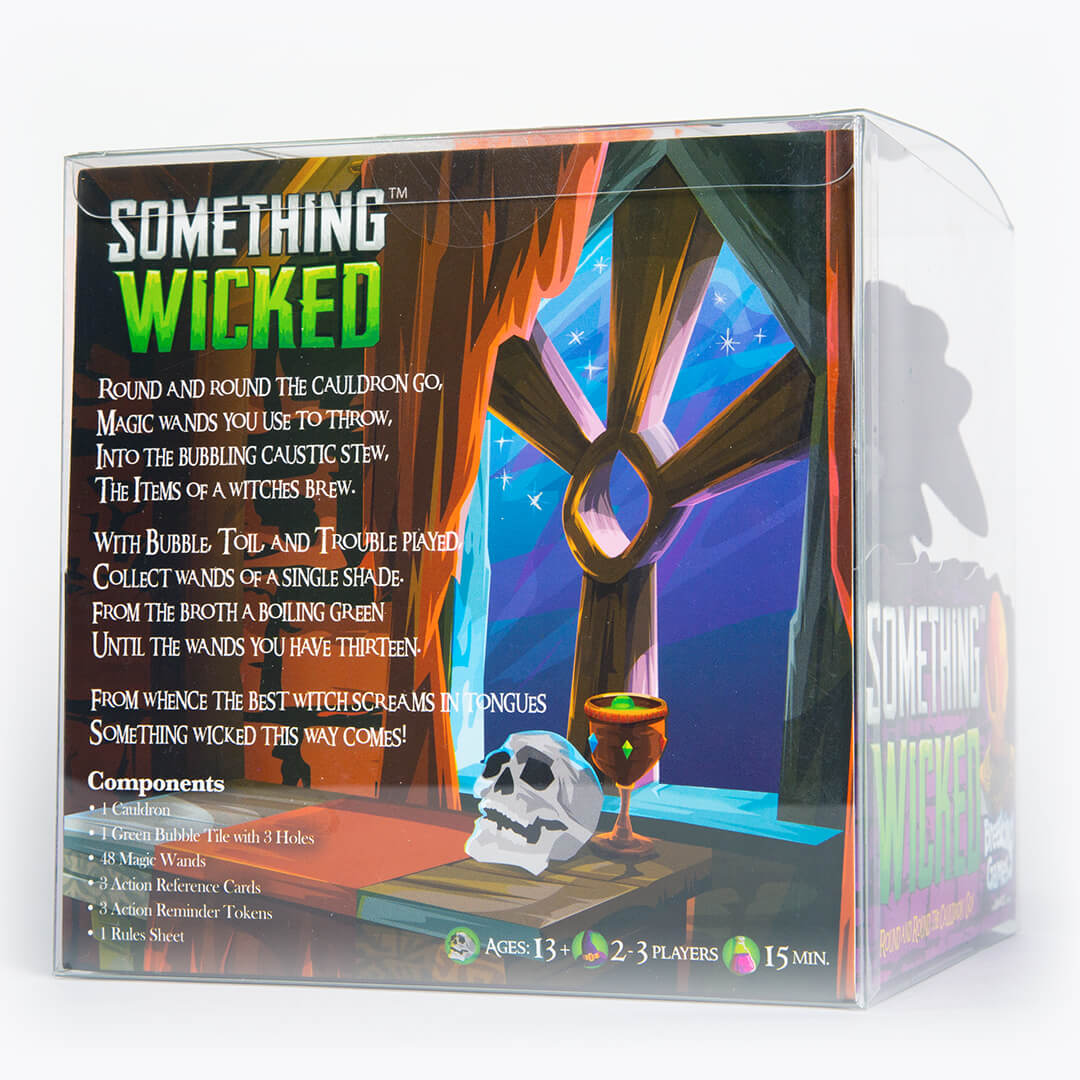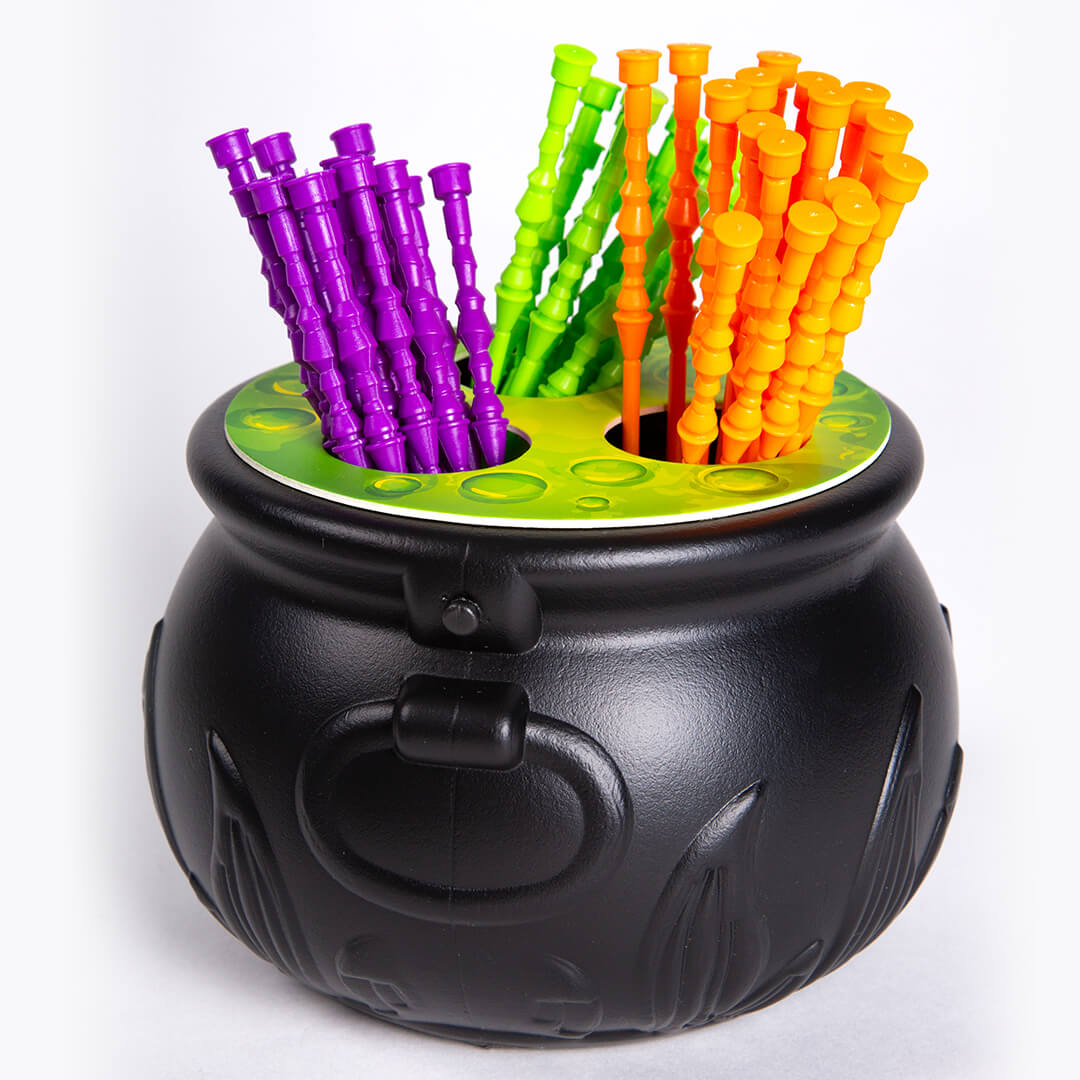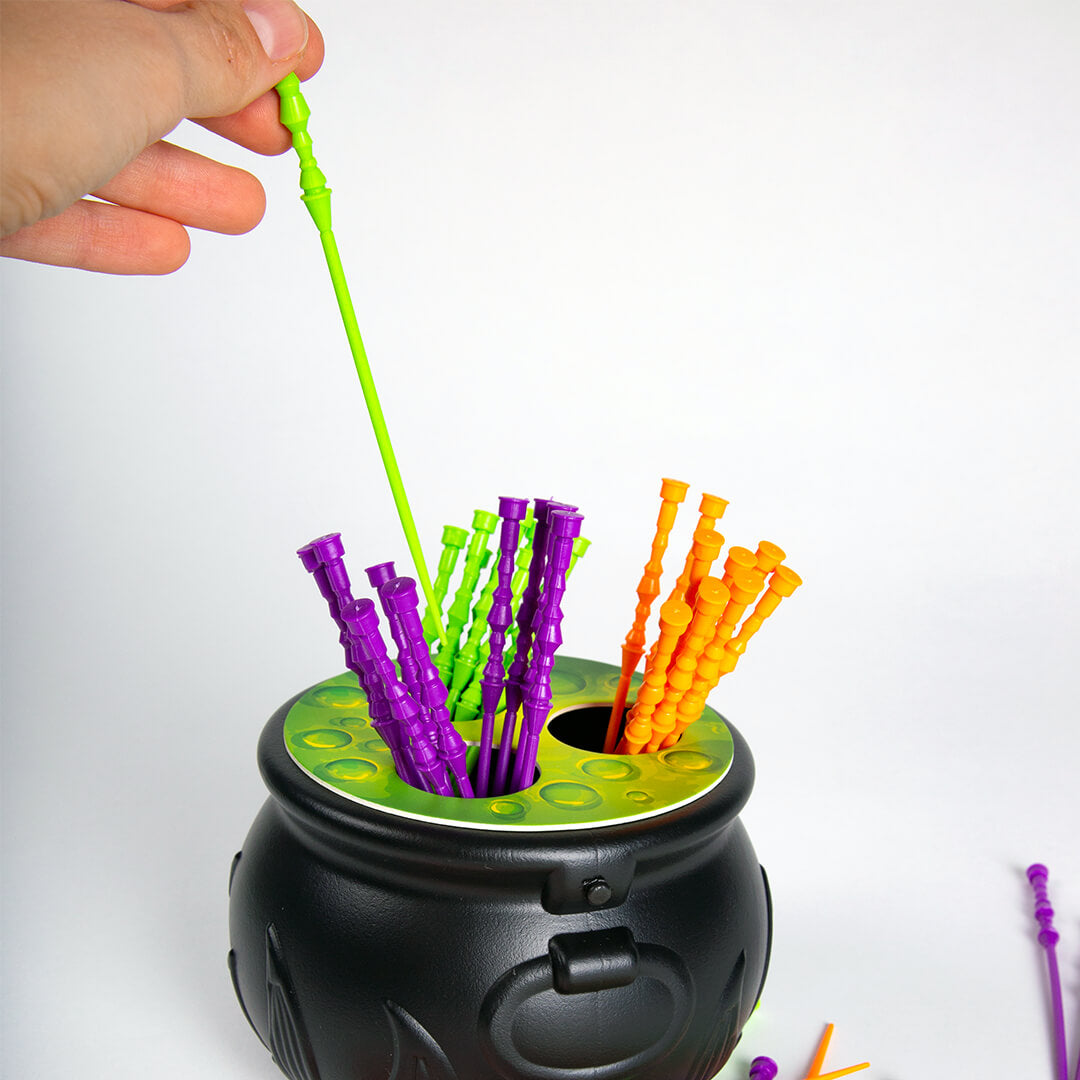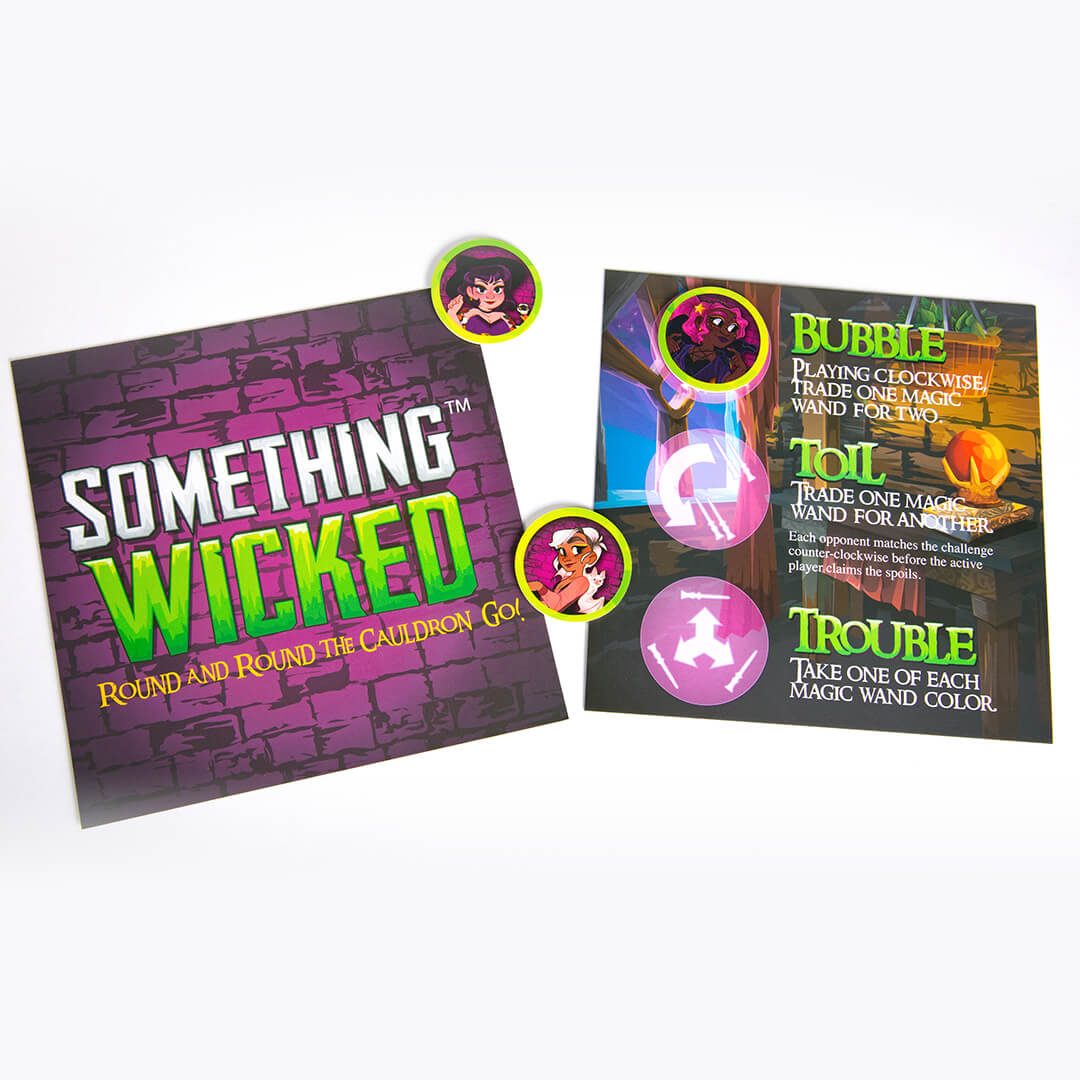 Cute!!
Something Wicked is a very cute and family friendly game. It's a quick game if you're crunched for time and it's super easy to understand the rules. I definitely recommend it!
Something Wicked is a simple to understand game, yet one with an edge of complexity that will tak...
Something Wicked is a simple to understand game, yet one with an edge of complexity that will take a number of rounds to master. It's quite interesting as it seems simple enough, and after a few matches you'll be really trying to think ahead.
The moves you make matter since it's a fast paced game and you may very well lock yourself out of winning if you make the wrong choice on your turn. I personally got locked out a few times by doubling down and really needing that option in order to turn the tides of a match. I think that makes this one stand out a tad more.
The fact that I think anyone could understand it, but it'll take some time to really understand the underlying mechanics to outperform your opponents. I will again note the rather sharp wands, be wary of that. I would have liked the cauldron to perhaps contain the other pieces.
It just would have been nice to not have so many loose things within this. It sits nicely in the box for display though, I'm sure some will appreciate the square plastic shape for storing. It's an interesting experience and it was quite fun to play. It's definitely a different sort of game as well. It's easy to add and subtract the wands from your collection, but it's the manipulation of growing those numbers that can swiftly change the tide of a match.
FULL REVIEW AT:
https://gamerheadquarters.com/boardgames/something-wicked-review.html
Simple, quick, and fun for the whole family
Something Wicked this way comes as 2-3 witches bubble, bubble, toil, and trouble over their cauldron. The first witch to gather 13 of the same color wand wins the game. Breaking Games capitalizes on their newfound experience into the toy realm with a delightful plastic cauldron containing three sets of different color wands. With a simple ruleset and great production Something Wicked is ready for mass-market shelves.
FULL REVIEW AT:
https://pawnsperspective.com/something-wicked-review/
Overall, the game is very fun, and it was a joy to play.
Overall, the game is very fun, and it was a joy to play. Good for the whole family to enjoy. Looks great, well made with a great design concept. A good spooky time to be had this Halloween. Make a night of it: dress up as witches, light some candles, get some candy, put on some spooky music and enjoy Something Wicked.
FULL REVIEW AT:
https://pixelatedgeek.com/2020/09/game-review-something-wicked/