Regular price
Sale price
$25.00 USD
Unit price
per
Sale
Sold out
Number of Players: 3-8
Age: 17+ (due to some suggestive language)
Time to Play: 30 Minutes
It's Like An Icebreaker Married a Flamethrower!
Don't just meet people, get to to know them! Hypothetically Fun is a game of open ended and discussion-provoking questions spanning five different topics and 350 cards. Whether it's something silly, something to ponder or simply something about you, every card sparks something new.
***Player Advisory***
A very small number of cards contain suggestive language that makes this game better suited for Ages 17+, and not 12+ as shown on the box and rules. 
Game Asset Downloads 
Share
View full details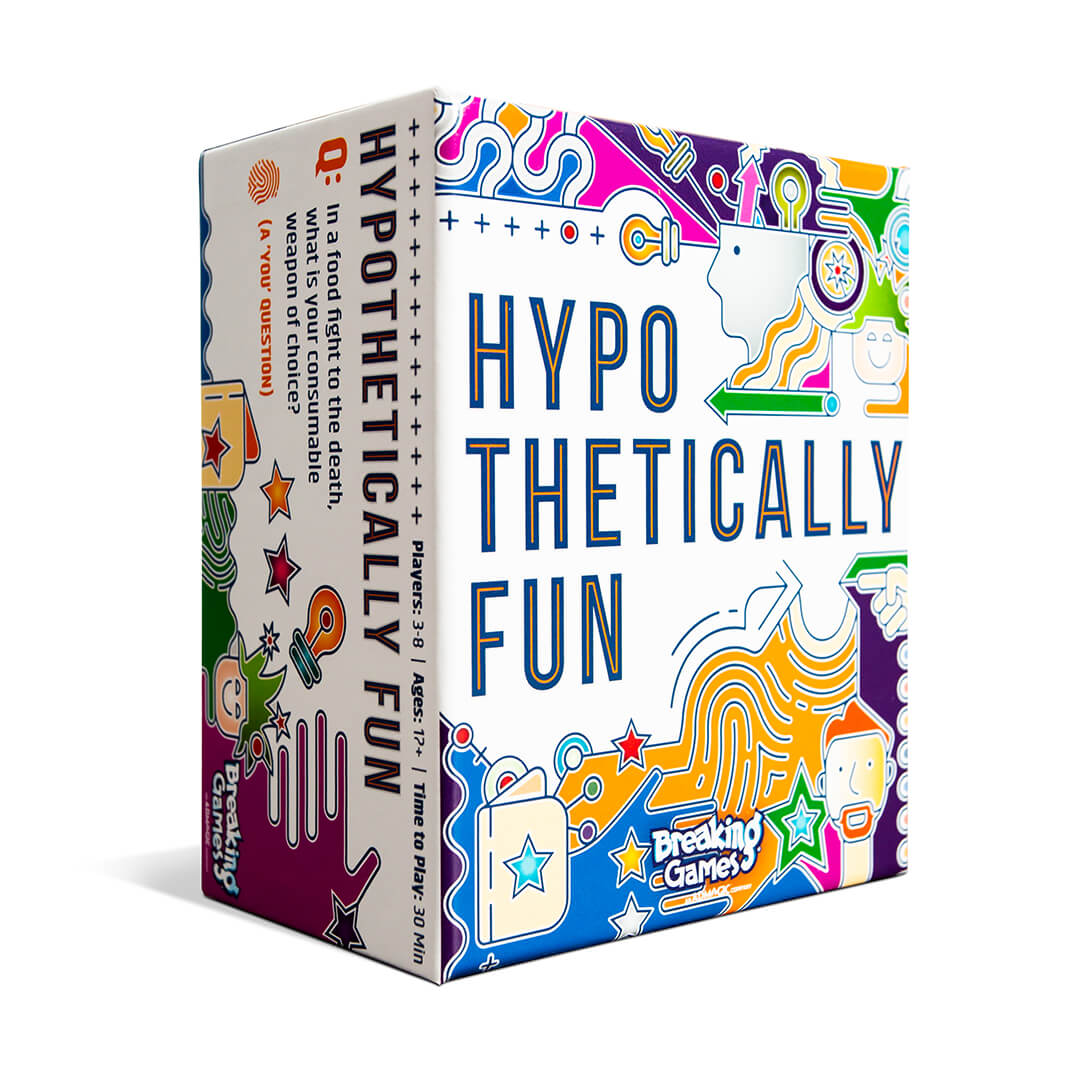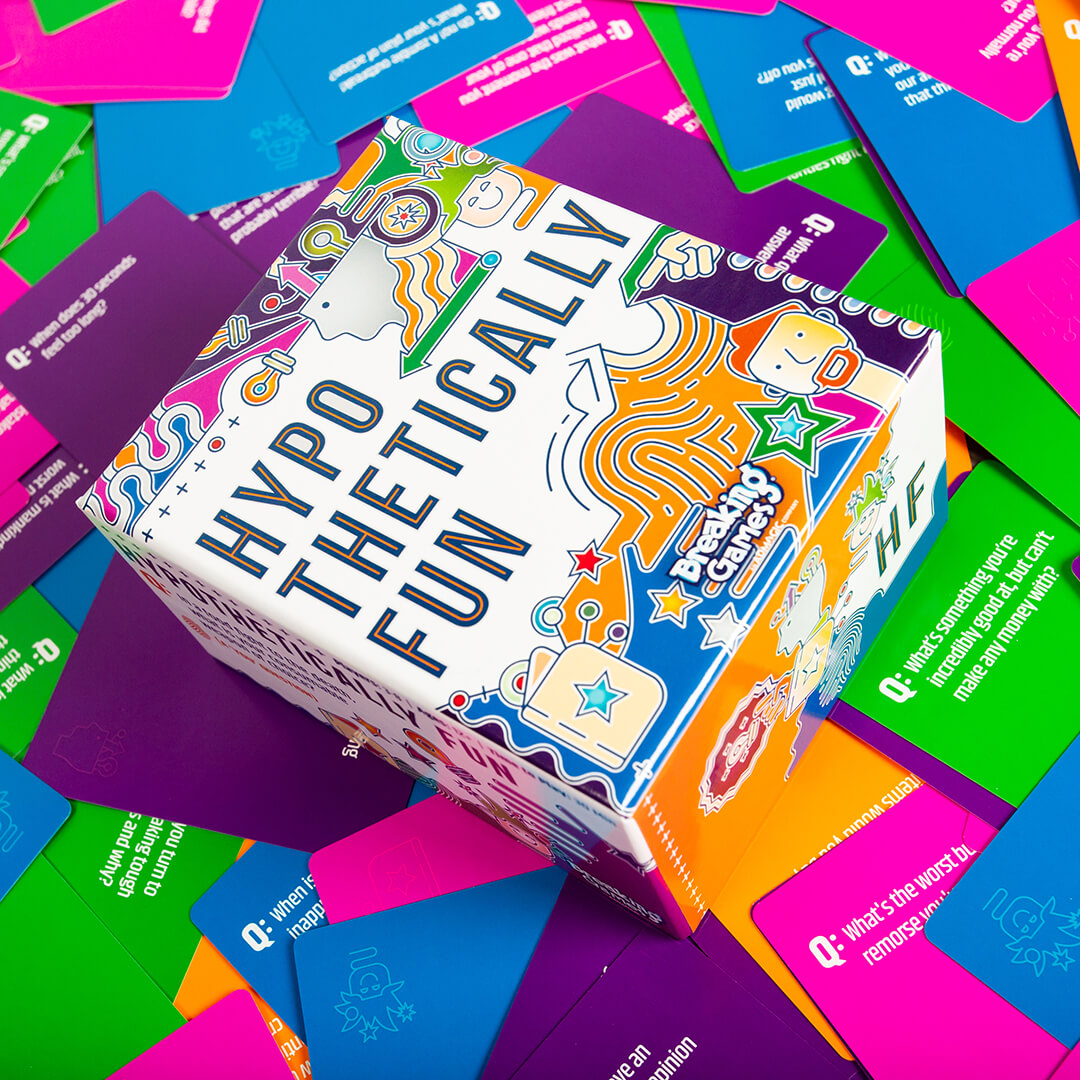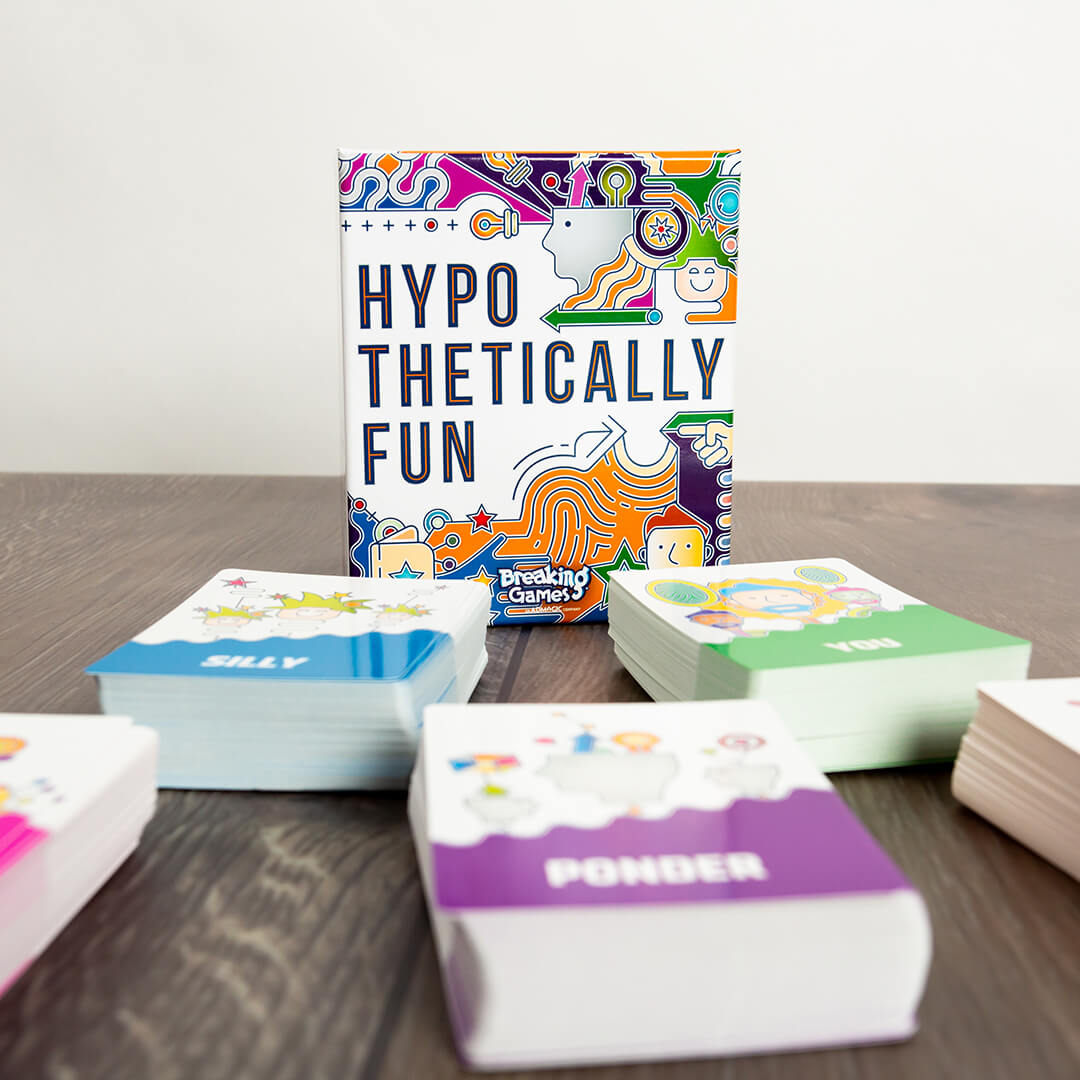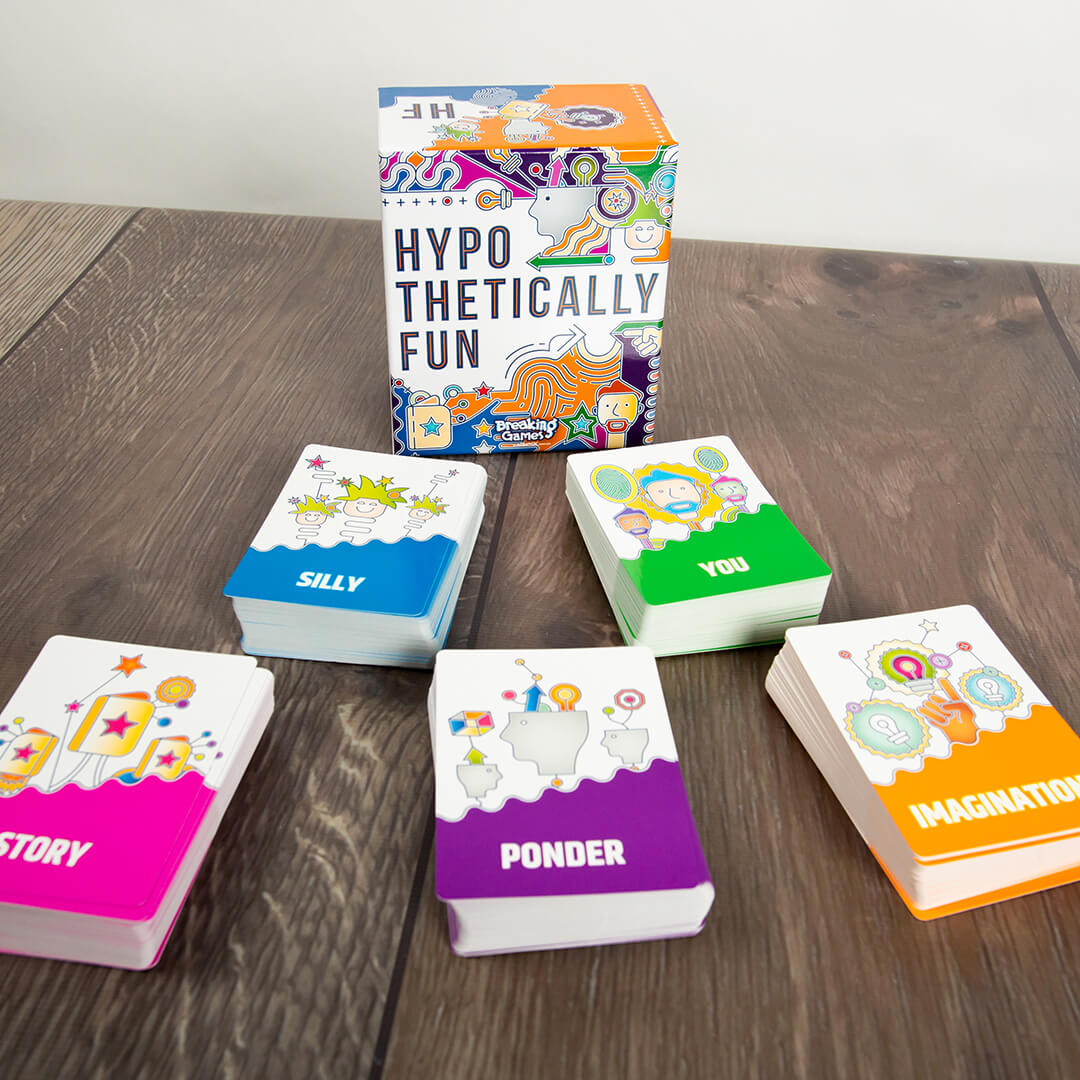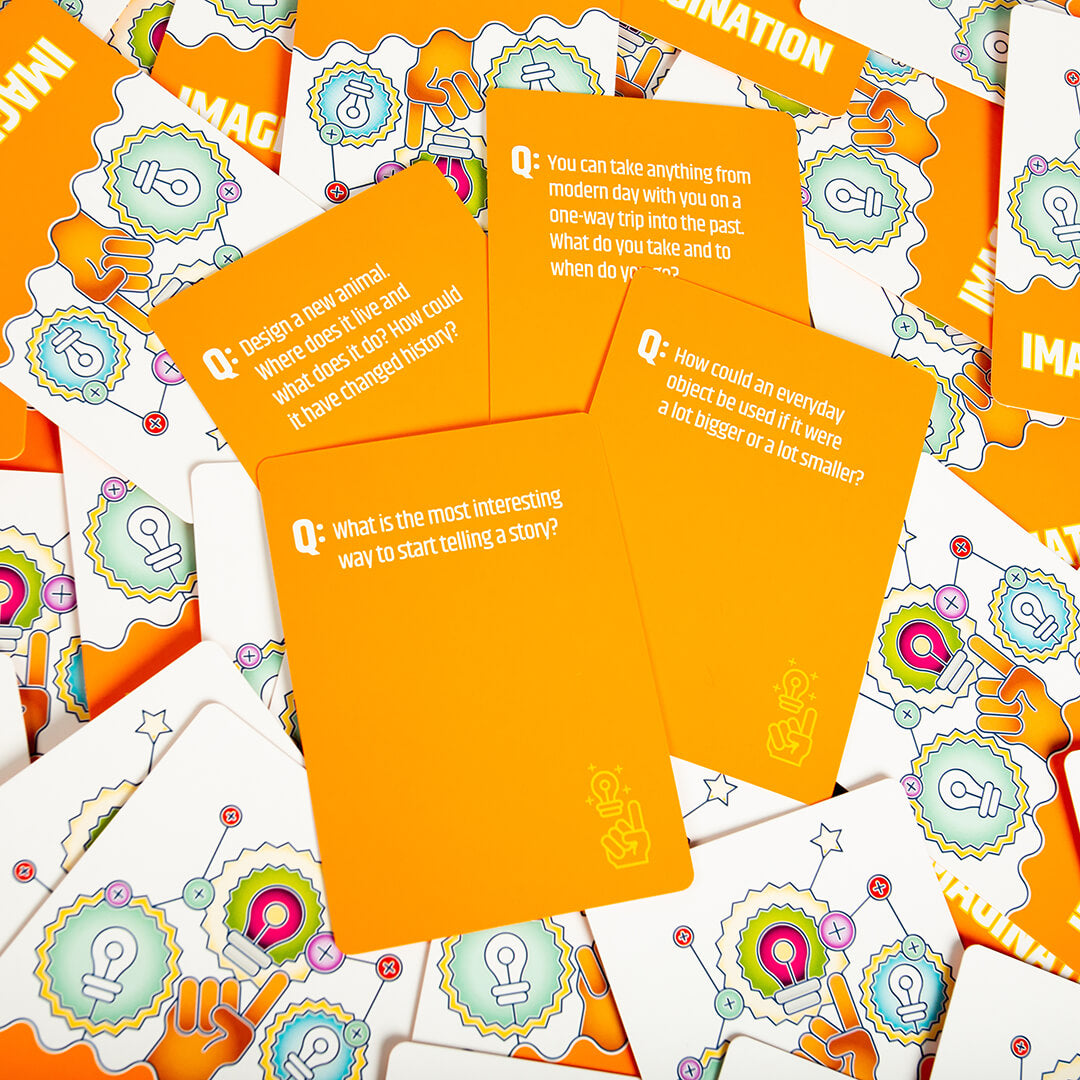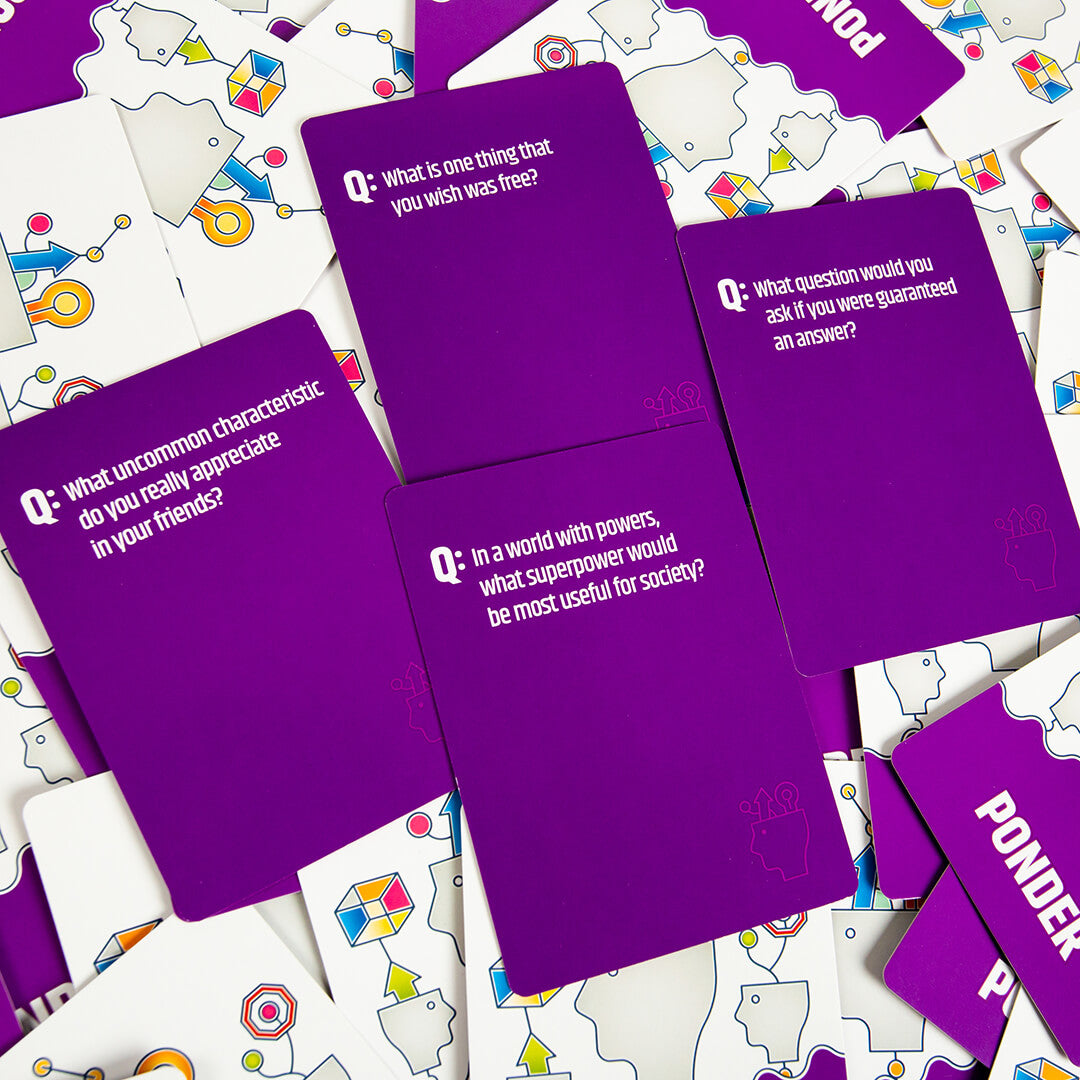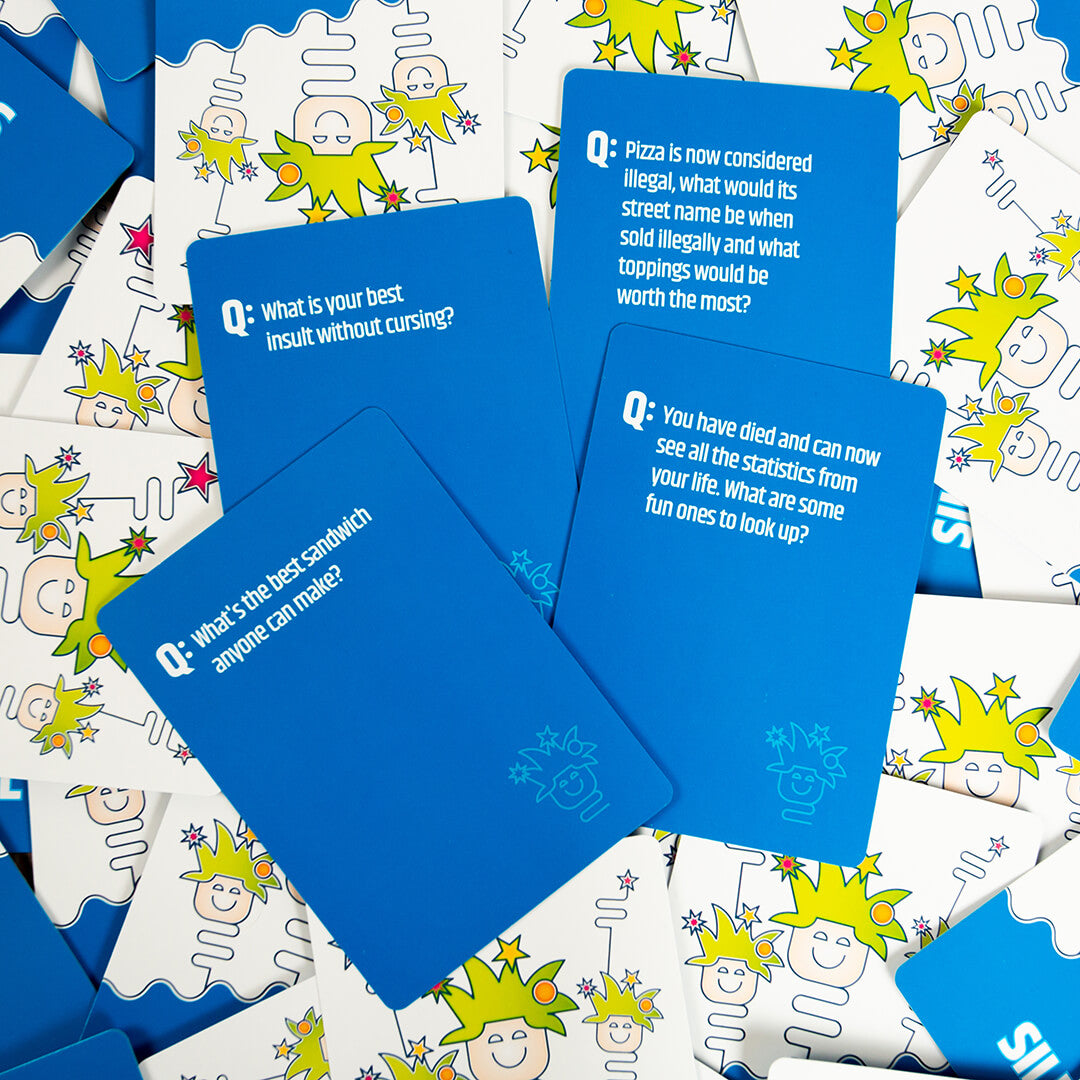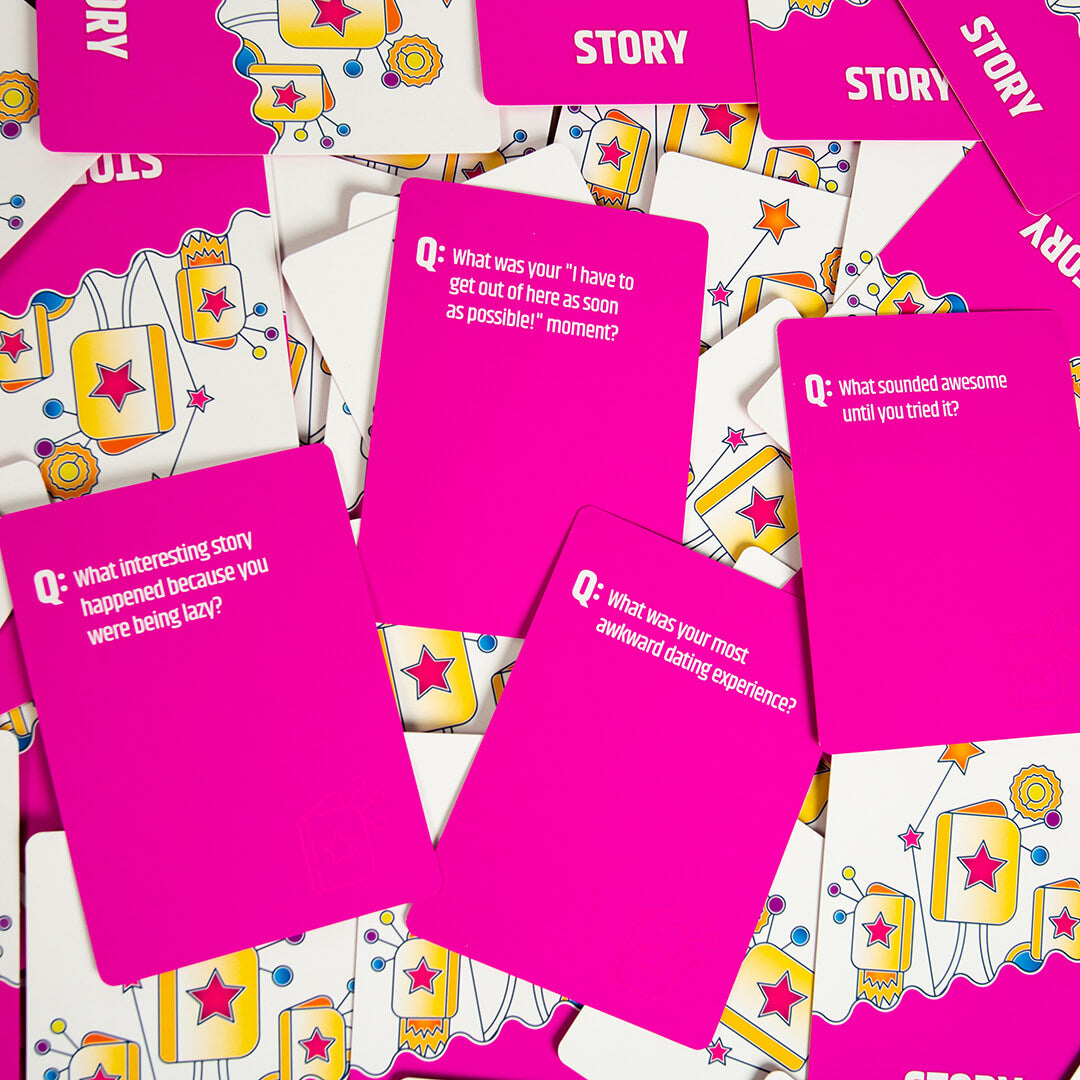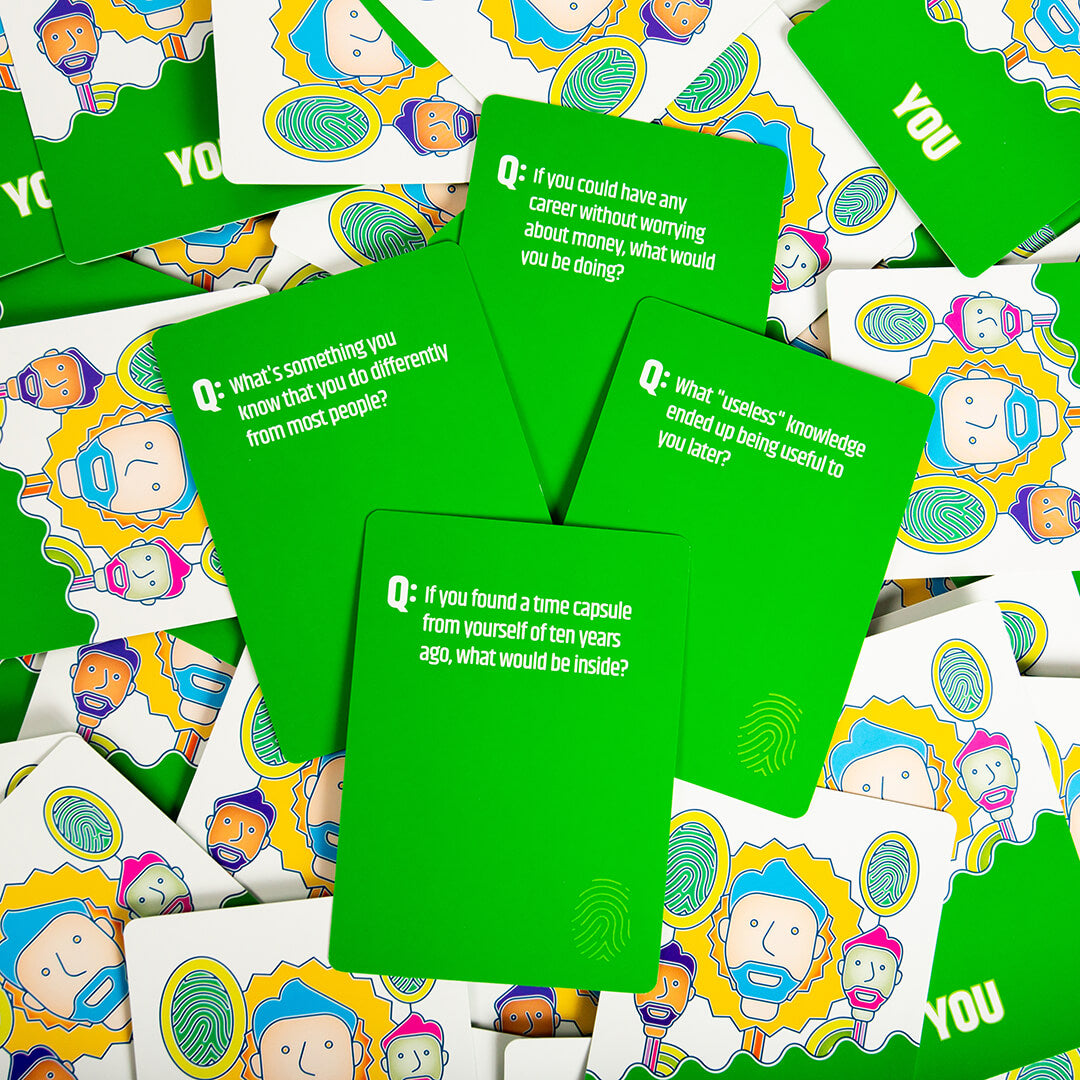 Hypothetically Fun is Fun
Liked it being divided into categories.
Things that make you go Hmm - Very Introspective
I'm enjoying the way these little cards spark deep thought about one's life path, values, experiences and opinions. Great for group or couple conversation. Also great to help one with meditation and personal reflection.
Very fun game.
I enjoyed finding out my friends' answers to the questions.